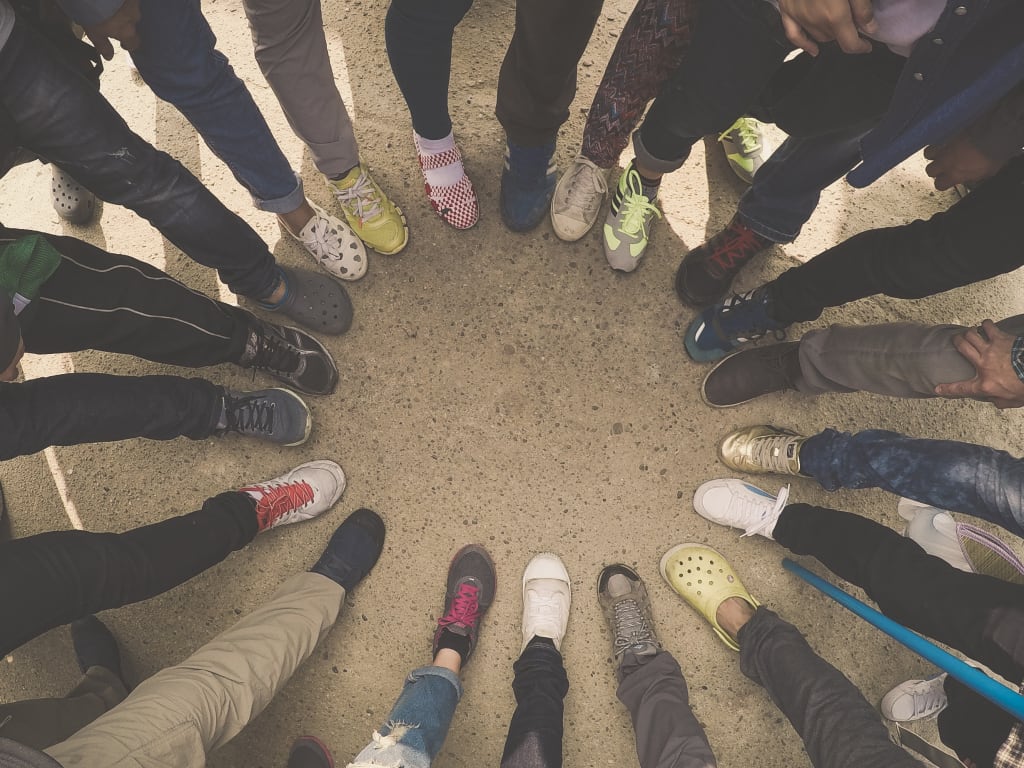 As time passes and we get deeper into 2020, we're starting to see some great footwear trends emerge. Some of the hottest ideas of 2019 are being changed, updated and reimagined as we enter not only a new year, but also a new decade.
Footwear is an essential part of any outfit, and confidence is the key to rocking a bold, trendy footwear look. That said, there are certain trends and styles that are making it even easier to rock your footwear with pride. Here are a few new styles making the rounds that are worth showing off in 2020.
Colorful Boots
Knee-high boots have been all the rage for a while now, but the style is getting an upgrade this year as boots of diverse and exciting colors come into the spotlight. No longer are boots only black and brown. Rock them in yellow, green and orange. Rock them with a fun pair of patterned socks. However you choose to wear them, it's clear that these boots were made for rocking.
More Platforms
In 2020, platforms are back. This is great news if you're tired of balancing on thin, stiletto heels year after year. It's time to rise above other trends and embrace this old style made new again. Platform heels and platform sandals are both helping wearers stand out in a crowd, and everyone is literally and figuratively looking up to them.
Laces
If you don't want to wear heels, you don't have to wear boring, simple flats or sandals anymore. The simple, flat-footed shoes everyone wears are getting an upgrade with laces. They're not just for tennis shoes anymore. Show off a fun, elegant, sexy look with flats that lace all the way up your calves. You can even lace your sandals right over your pants for a one-of-a-kind look that combines your current wardrobe with your new shoes. Walk around in style and comfort thanks to a new, lacy trend.
New Loafers
Move over, grandpa: loafers aren't just for you anymore. Long seen as shoes for businessmen, old men and no one else, loafers are getting a major upgrade in 2020. They're not so boring when you add a chunky heel or a saddle back to them. With just a few small adjustments, loafers are the fashionable, stylish shoe to beat in 2020. Head out to the club without looking like an old man: when you're wearing these loafers, no one will judge you.
Metallic Finishes
If you want a pair of shoes you can really see yourself in, you've got to get a pair of metallic shoes. Everything from loafers to heels has a metallic finish now, and it's a stunning new look that adds a modern twist to any outfit. These fancy, reflective shoes will help you wow the crowd at any time of day.
Sculpted Heels
It's time to add a little personality to your dressier looks. Don't just stick with the same pair of heels time and time again. Try something new with a pair of sculpted heels. Geometric shapes, interesting patterns and new designs have all been added to make the actual heel of your heels look new, different and exciting. Try on something creative and imaginative to let your inventive side out through your shoes alone.
Chunky Sneakers
Show off your athletic style! You don't have to wear an old, ratty pair of sneakers when you need a comfortable athletic shoe. Pull off some style instead with chunky sneakers that demonstrate your sporty style. The advantage is that big, chunky sneakers are so comfortable, you won't want to take them off.
In 2020, there are a lot of new shoe styles to try out. Exciting things from 2019 are getting a big upgrade, and your wardrobe stands to benefit. Don't ignore shoes: they're the foundation of any good outfit. Treat your closet to a few new pairs of shoes and start rocking some new style this year.