5 Ways to Instantly Look More Attractive Wearing a T-Shirt
Men's Fashion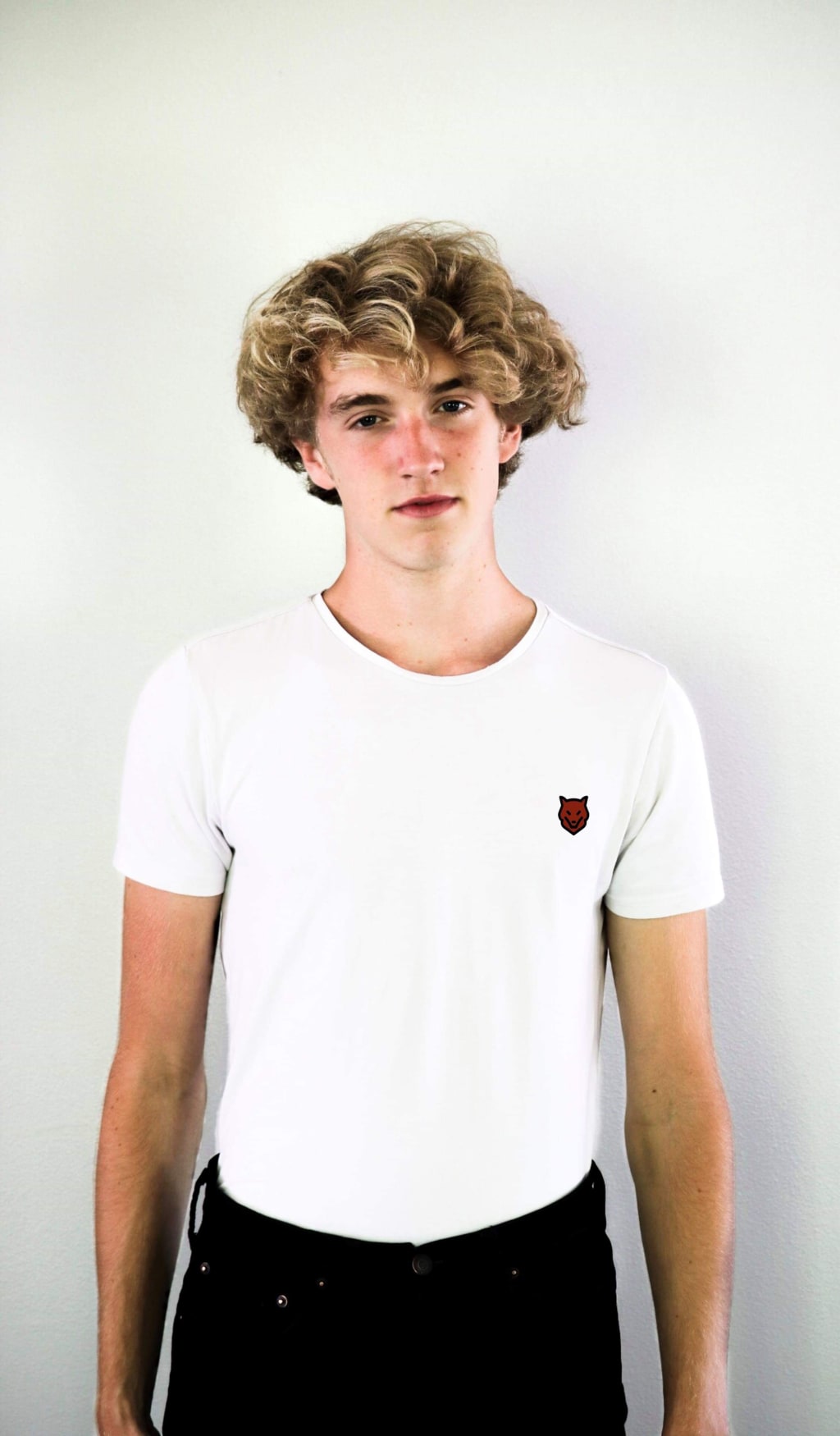 There is nothing like throwing on your favorite t- shirt. The confidence boost that it gives you, just feels incredible. Now, wouldn't it feel much better, if this t-shirt actually fits you? The answer is YES. So today, we're going over five ways to instantly look more attractive wearing a t- shirt.
1. It is all about the fit.
It is all about the fit: As you probably know, all t-shirts was not equally created. Some of them are big and baggy, while others might be excessively slim fitted, but the one that you want to wear, is not going to be any of these two.
What you want to wear, and that will look good on you, will be strategically fitted. What i want you to look for, is a t-shirt that is tight and slim at the top. This will show off your physique, and make you look bigger and much more muscular than you actually are. At the body, the t-shirt shouldn't look slim and tight. Instead, try to find the one right in between. Choose one that is slim, but a bit bouncy at the body. This will make you look thinner.
By just following the first step, you will instantly look more attractive and muscular. If you visit wolfkanactus.com, you will be able to read this blog with examples and pictures.
If you take a look at this t-shirt, you will see that it strategically gives you a little more style, at the top, close to your chest and shoulders, while it doesn't look too tight or too baggy at the body, so something I would recommend you to do, is trying smaller sizes. If you are usually a large, try a medium.
2. Look out for the sleeves.
One of the things, that most guys get wrong, is the length of your sleeves. This is an area where you really don't want any extra fabric. The longer the sleeves, the more your arms will be covered up. When you do have longer sleeves, and you actually are muscular, and have muscular arms, people won't be able to see it.
If we take an example, where we say that there are two person, wearing two different t-shirts. The first t-shirt has extra fabric, which means his sleeve are too long. On the other picture, you can see, that the sleeves looks just perfect. It really shows off his biceps.
Remember that you don't have to be muscular to look muscular, you just need the perfect fit. What you need, is sleeves, that sit right above the triceps. Something that i often do, is rolling up my sleeves. They don't have to be rolled up 15 times. Just up to the triceps, to get that muscular look. The tricep pit is the biggest muscle on your arm, which is why that this tip, will make your arms overall look bigger. It is all about tricep exposure.
3. Get the right color.
The first thing that you need to do, is focusing on your basic t-shirts, and this is a must.
One of the most normal and popular basic, is the white T-shirt. The white t-shirt is a neutral color that almost fits every skin types, so this is a must for almost every guy.
Another t-shirt that is a must as well, is the black T-shirt. This is probably the one, that you will want to get, after that you have gotten your white one. The black t-shirt, fits well with almost anything, which is why this is a must to have in your closet. This t-shirt brings out the sexier part of a man.
After that you have gotten these two, you can go with things like grey. Especially the heather grey. Grey is a basic color that fits almost with everything, and in addition, this is a basic color. The heather grey color is a basic color that stands out on its own. You can almost use this t-shirt for any occasions.
4. Start working out.
Another factor that plays a larger role than you think, is working out. You heard it right. It isn't a secret that working out is good for you, but you are probably thinking "how can this affect me, wearing a t-shirt?". That's because the soft, and usually thin fabric of most t-shirts, tend to contour your body. This means that the t-shirt will just follow the natural line of your body. That is why that the more athletic you are, the more athletic you will look.
5. Think outside the box and don't be afraid to try out new things.
The last and one most important things about fashion, and styling, is thinking outside the box. Be yourself, and don't be afraid to try out new things. Try to stand out from everyone else. A good way to do this, could be by layering up your outfit. Add layers. Maybe you could throw on a cool jacket. There are endless of ways to upgrade your outfit, once your T-shirt fits perfectly.
Conclusion
As we all know, t-shirts come in all sorts of variants, sizes and styles, which is why there can be a lot of confusion when it comes to this subject. Just remember to wear the right size. Don't wear an oversized T-shirt that covers up you arms. Wear something that shows off your physique, and that makes you look muscular. It isn't about what you wear, but how you wear it. This is why it is important to think outside the box. Try to stand out from the crowd. A lot of people would just wear a t-shirt with some jeans and a random pair of sneakers. Try to layer your outfit up, and add a jacket or a hoodie to it. Additionally, if you aren't sure about what to wear, and if you don't know which colors works well with your skin tone, try wearing basic colors. Basic colors are great. They work for almost every skin type, and look good with almost everything.
PS: All products are available on our website.
wolfkanactus.com
Use the discount code: useme10 for 10% off