5 Outfits That Every Family Member Should Have
Types of Clothing to Keep on Hand for Your Family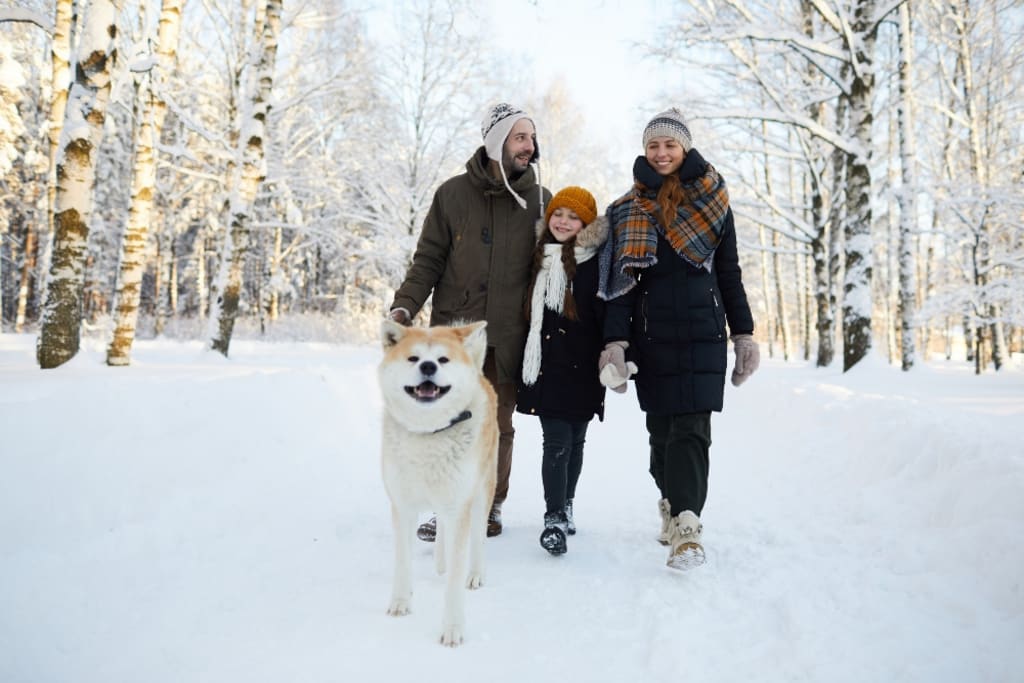 The image source is Envato.
The best-dressed families boast closets that include a wide range of outfits fit for every occasion. By purchasing a variety of clothing styles, you know that everyone in your family will be ready for any setting. Here are five outfits that every family member should have in their wardrobe.
Activewear
If your family is like most families, you are always on the go. This makes it important that everyone owns an array of activewear. Not only is this type of clothing appropriate for all of your exercise, but it is also comfortable, making it a good choice for running errands and hanging around the house.
Your activewear needs should include bottoms, tops, pullovers, and athletics socks. Top your activewear purchases off with the appropriate footwear. Other accessories that you may find useful include headbands and sports bras. It will be significantly easier to convince your family to get out and work up a sweat if they know that they look good doing it.
Resort Wear
Resort wear is best described as the relaxed outfits that you would wear on vacation. For women, this category of clothing is characterized by brightly colored skirts, tropical patterned blouses, shorts, capris, summery dresses, and skirts. You also need accessories such as sunglasses, wide-brimmed sun hats, sandals, and large tote bags to complement all of your resort wear outfits.
Essential to your resort wear wardrobe is the appropriate swimwear. Be sure that you also purchase matching swim coverups. Children will likely need a few different swimming suits for a long vacation so that they do not have to put on wet swimwear. The good thing is that swimwear does not take up much room in a suitcase so you can justify packing a few different options.
Formal Wear
Even if you do not wear it often, every member of your family should own one killer formal wear outfit for special occasions. For women, you cannot beat the classic elegance of a little black dress. Go from simple cocktail parties to formal black-tie events in this type of formal wear.
Men will delight in the versatility of a traditional white suit. You will be the life of the party when you show up rocking this debonair look at your next party. Children also need at least one outfit for a special occasion. Follow the same rules as you would with the adult styles for kids, ensuring that they are extra comfortable in what they are wearing.
Cute and Casual Wear
The staple of any closet should be cute and casual wear. Regardless of your gender or age, a few pairs of quality denim jeans are a necessity. Pair these with comfy sweaters, plaid flannels, or dressier blouses. You can dress up or down any pair of jeans with the top and shoes that you pick.
For women, a few casual dresses that are appropriate for the office and a social gathering will get a lot of wear. All men should own at least one pair of casual khaki pants or corduroys that can go from a business casual office space to a night out on the town. This category will occupy the biggest space in your closet for most people.
Lounge Wear
Once you have checked off all of the major clothing categories from your list, be sure to purchase some comfortable loungewear. In addition to traditional nightgowns and pajama sets, it is a good idea for everyone to own a robe and a pair of slippers.
When it comes to purchasing loungewear, comfort should always be your primary concern. No matter how stylish your loungewear is, it will do you no good if it is not comfortable for you to wear to sleep. Look for soft and breathable fabrics that will not make you too hot when you sleep. You will need to purchase loungewear fit for all four seasons so that you are never too hot or too cold.
Conclusion
Your family will always be the most stylish ones in the room if you fill your closets with outfits from all five of these categories. Do not be left with nothing to wear to the next big event.