5 Must-See Looks From Laugh Fest 2021 (Photos)
From Pere to Erica.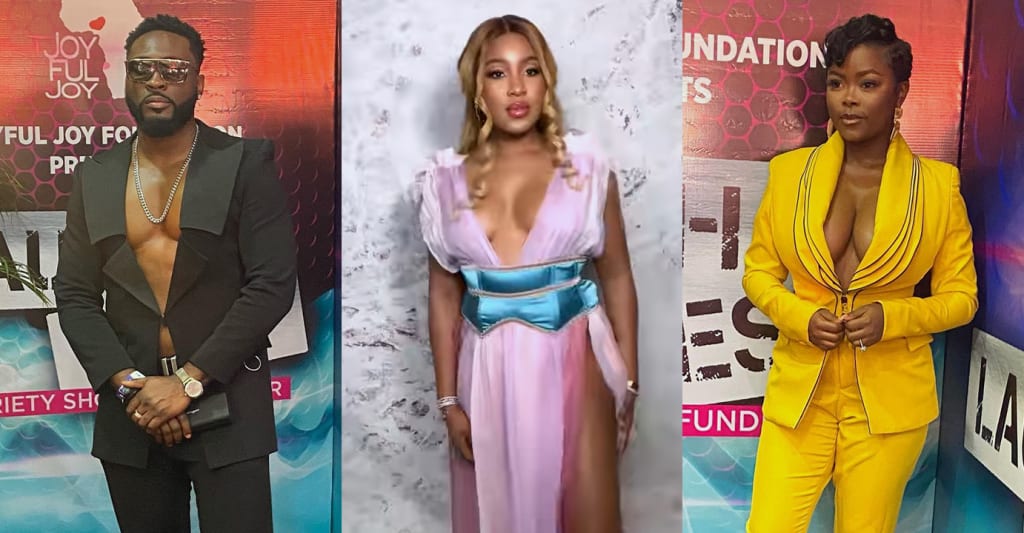 Every year, actress Osas Ighodaro in association with her Joyful Joy Foundation throws an event called Laugh Fest, a fundraiser aimed at raising funds to help with societal issues. This year, the event was done to raise funds to benefit the Joyful Joy Foundations Pop-up Clinic outreach programmes focused on eradicating malaria every month in 2022. As expected, a number of celebrities came out to support the event but amongst everybody that came, some celebrities' outfits definitely caused a number of necks to turn and a couple of eyebrows to raise.
Here are 5 must-see looks from this year's Laugh Fest.
**Before reading on, please make sure to like and follow my Facebook page (Jide Okonjo) so you don't miss out on any new and interesting lists, articles, and stories that I post every single day. I have a really fun page. If you like my page, you will have fun too. So what's stopping you? Like my page and let's have fun together!
1. Pere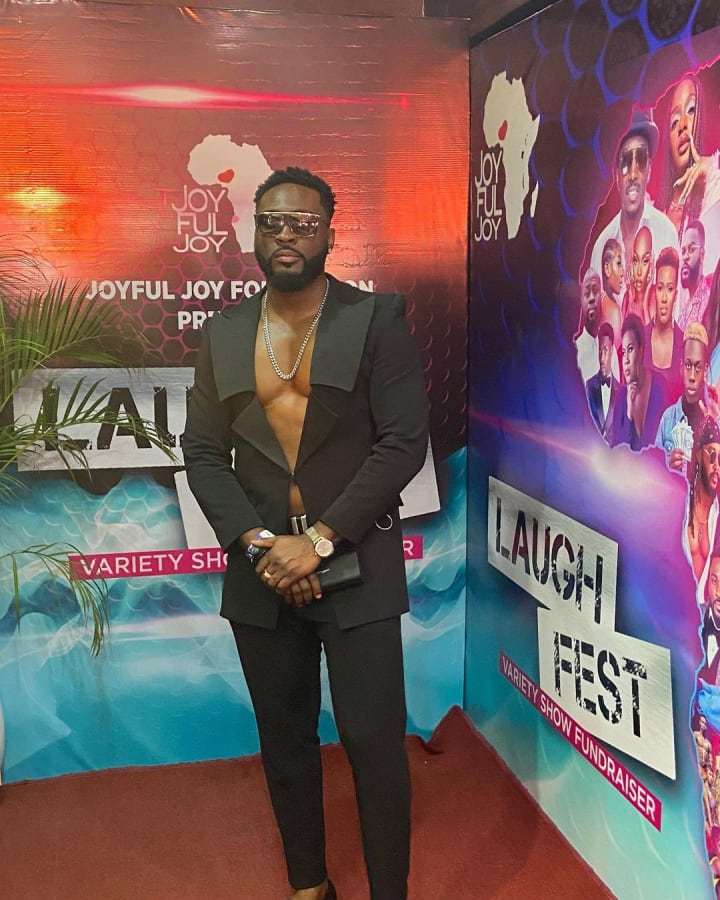 Pere's outfit to Laugh Fest was very revealing. The reality star dawned a black jacket, black trousers, and black shoes. The most-talked about piece of clothing is of course the jacket Pere wore with nothing underneath. The jacket had a single button and so was exposing Pere's chest and stomach leaving his upper body open for public gazing.
Reacting to the outfit, his fellow housemate Whitemoney commented saying, "Easy nawww🔥🔥", Wathoni said "FIA 😍😍", Liquorose said "Perewinkle !!!!! " and Effixzzyboss said "Pere stop opening our chest👀 sorry your chest"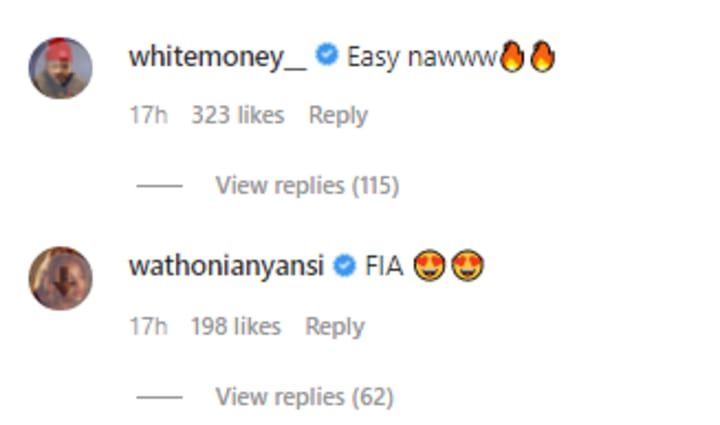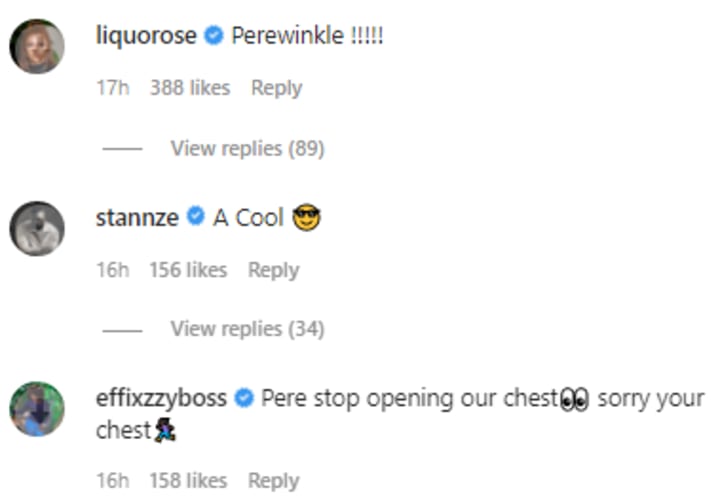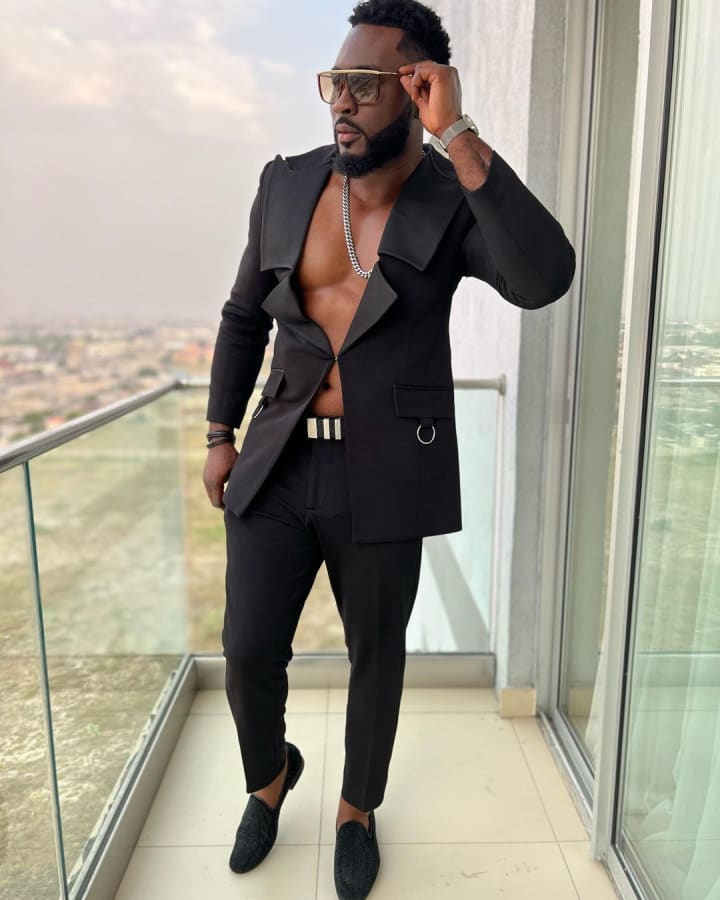 2. Titi Kuti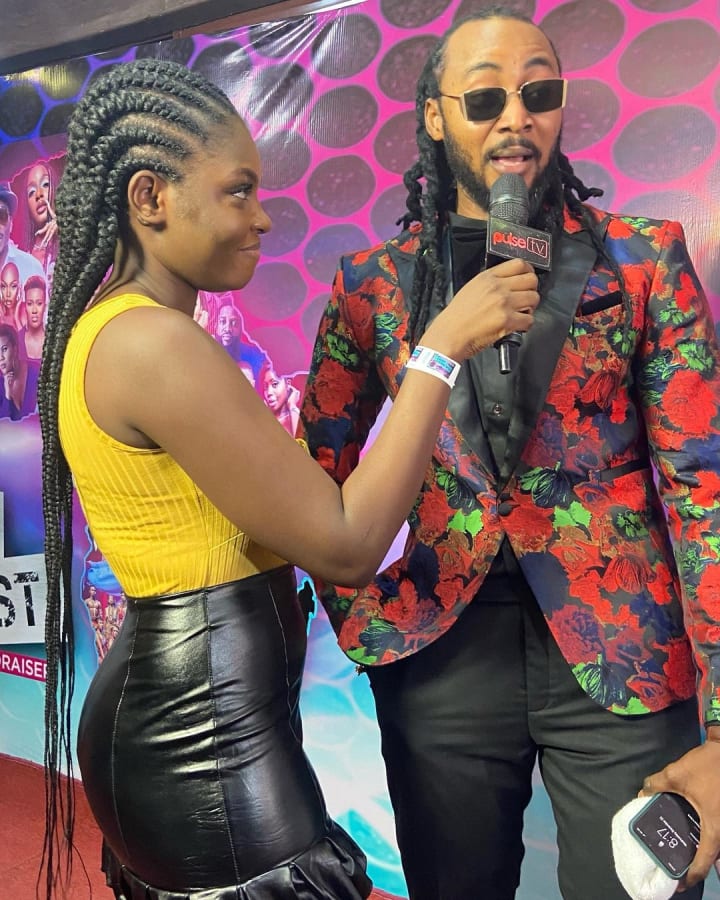 Titi Kuti now popularly known to many as Ade Tiger because of his standout role in King of Boys and the King of Boys series was another standout look from the night. Titi wore a flower patterned suit that caught the eyes of many people who commented saying "Ade tiger😍", "It's my love ade tiger for me 😍" and commented on the way even the interviewer was looking at him. One user said: "See as dah girl dey look Ade Tiger😭😭mama don fhor😹💔" and "The lady reporter looks like she's about to steal a kiss though 🌚😂"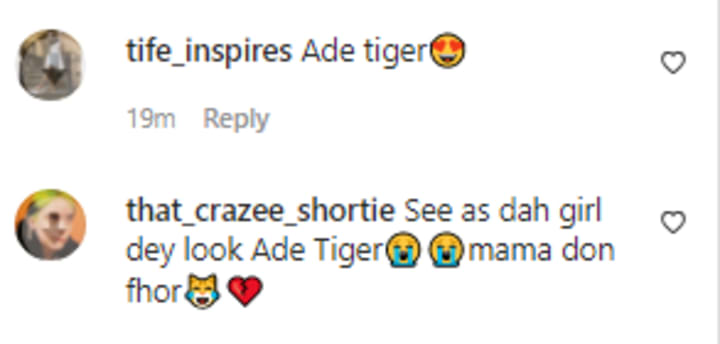 3. Osas Ighodaro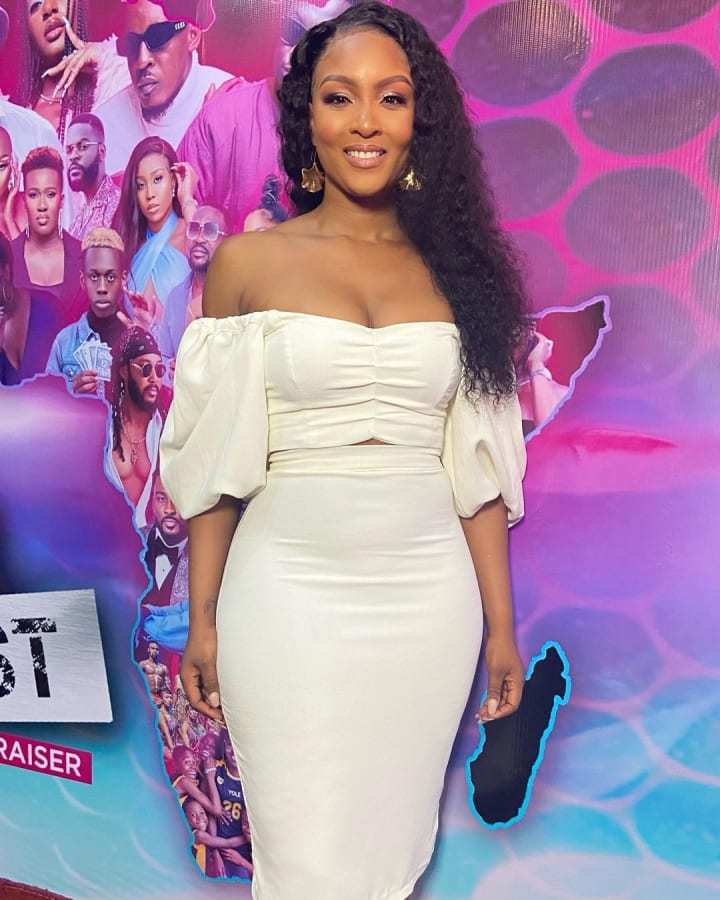 The host of the show Osas Ighodaro also came out in a stunning white top and skirt. Osas looked simple and sweet and people had to comment on her look saying simply "Osas😍 "
4. Gifty Louise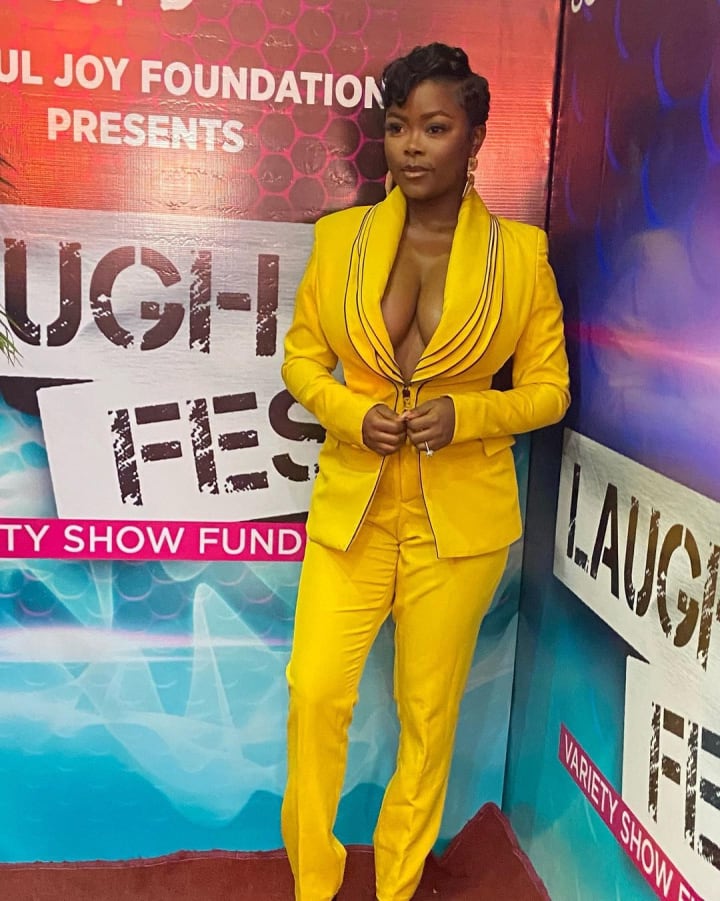 The most controversial look of the night was worn by singer Gifty Louise. The outfit has a very deep plunging neckline showing off a lot of cleavage from Gifty. One user wrote about the look saying "Why that lady on yellow copy Pere😂😂" while another person wrote saying "Girls will just dress anyhow and then says all men see them as are sexual objects. Nobody is telling you how to dress sis, but naturally people address you by ur dress code and that's on period. That goes for men too."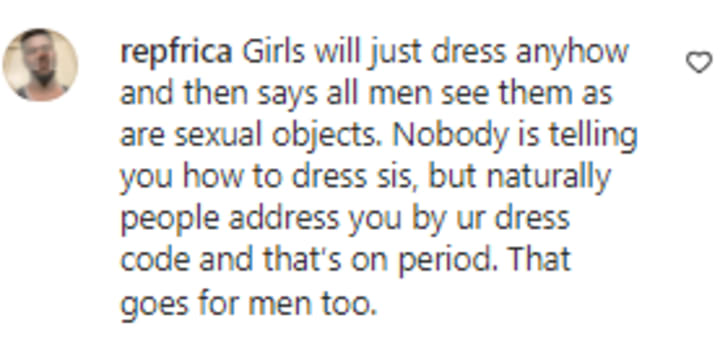 Hmm, it's very interesting that while Pere and Gifty are wearing very similar style of outfits, the backlash is more on Gifty than it is on Pere. Why do we think this is?
5. Erica Nlewedim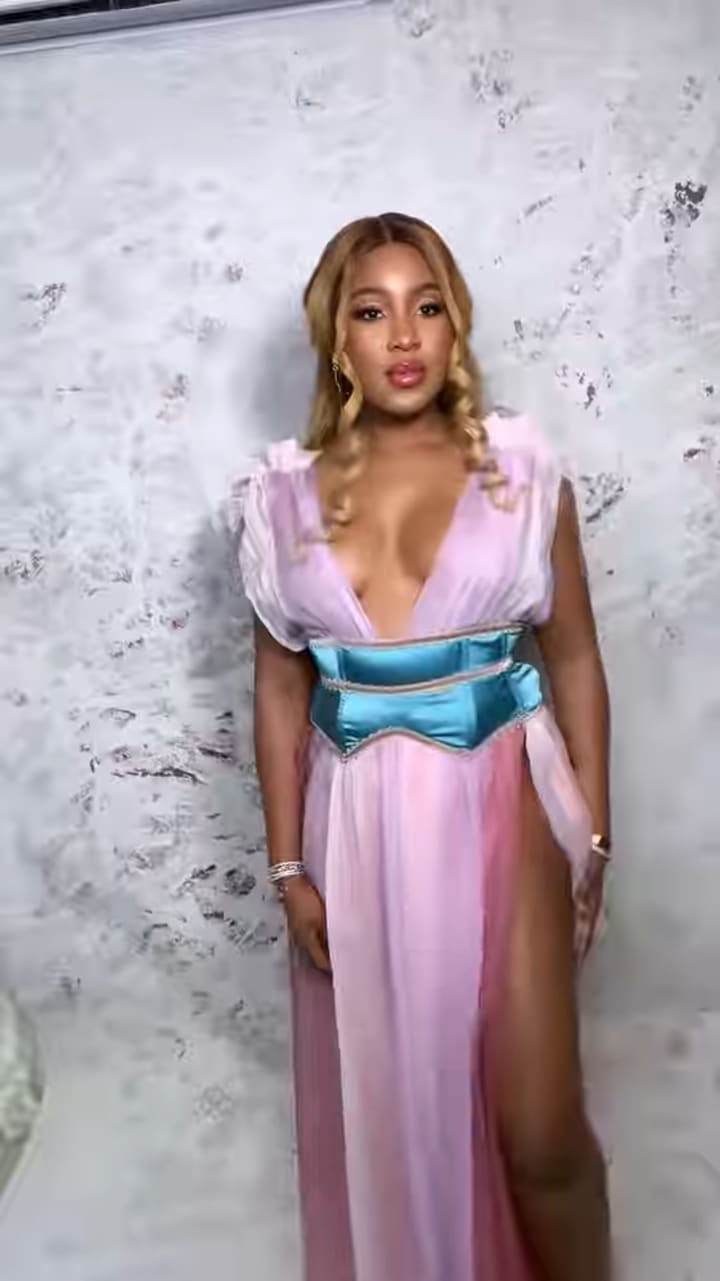 Finally on this list is actress and reality star Erica Nlewedim. Erica wore a purple outfit with a long slit in the leg and a plunging neckline. She looked good and just like with Pere, a number of her BBNaija alumni commented on the look. Laycon said "Ngozi Omo Mummy 👏👏👏", while Nini said simply "😍" She indeed looks amazing!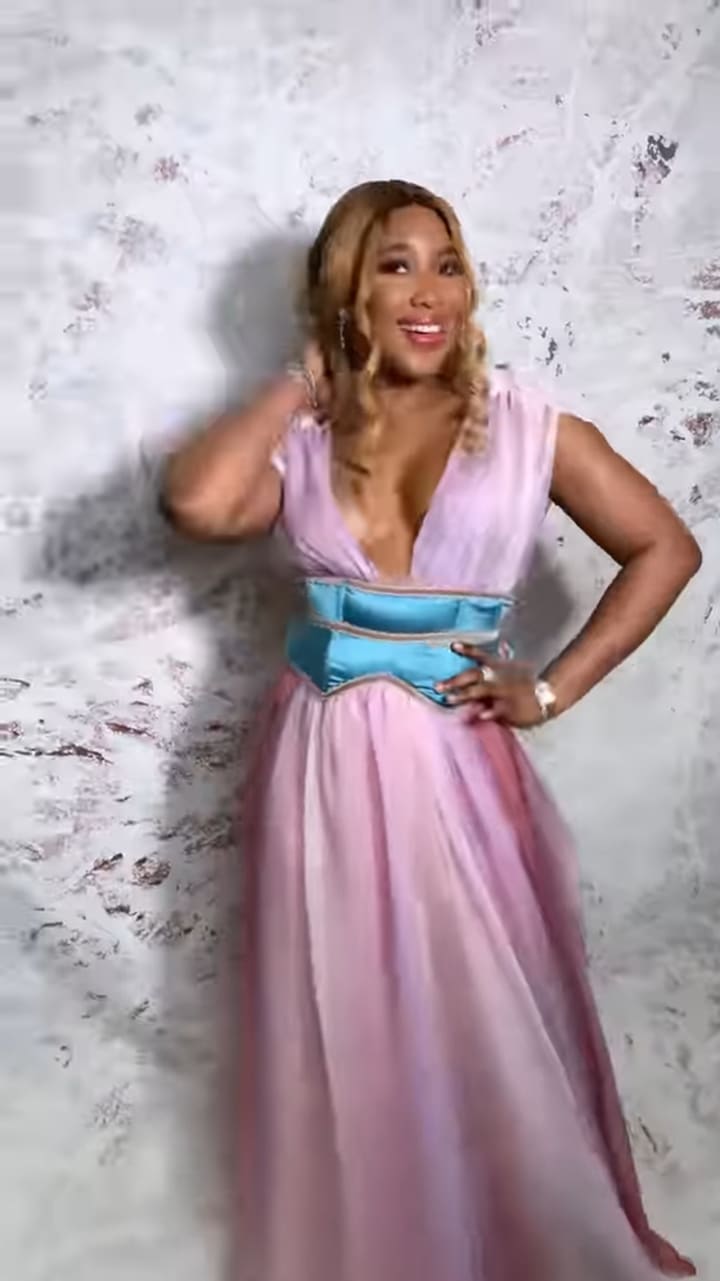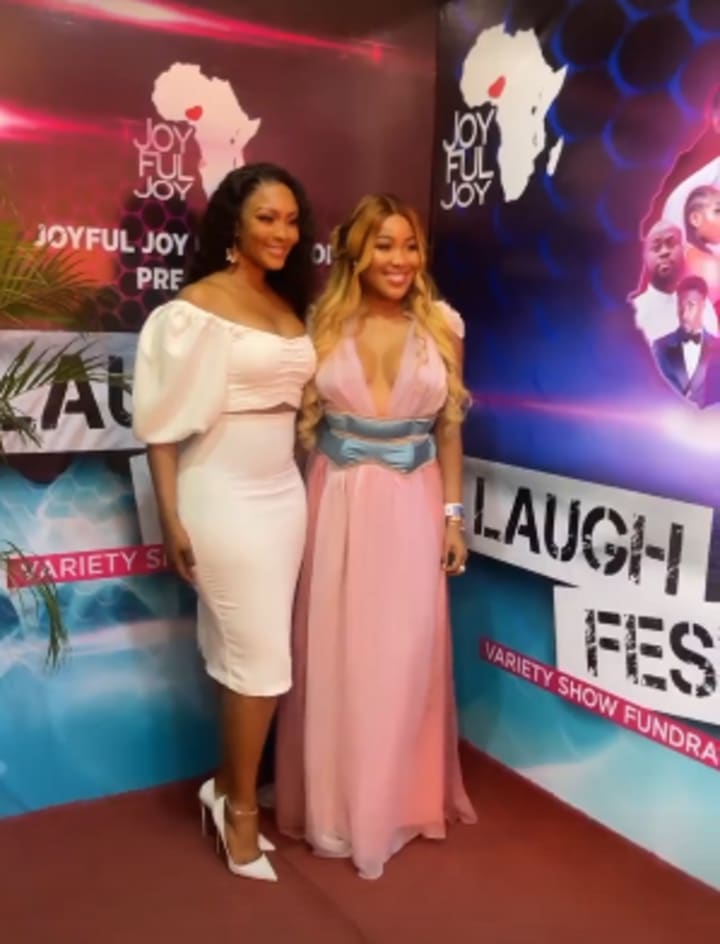 What do you think of each outfit? Let me know your thoughts by leaving a comment on my Facebook post.
That's All.
I hope you've had fun. Don't forget to like my page (Jide Okonjo) if you don't already for more stories like this, the fun never ends!
To catch up on other content you might have missed, click here.
Until next time, have a wonderful rest of your day.