5 Holiday Outfits With Denim Jeans
From sparkles and crystals to luxurious textures and high-end brand names, you might also be looking to dazzle friends and family this holiday season.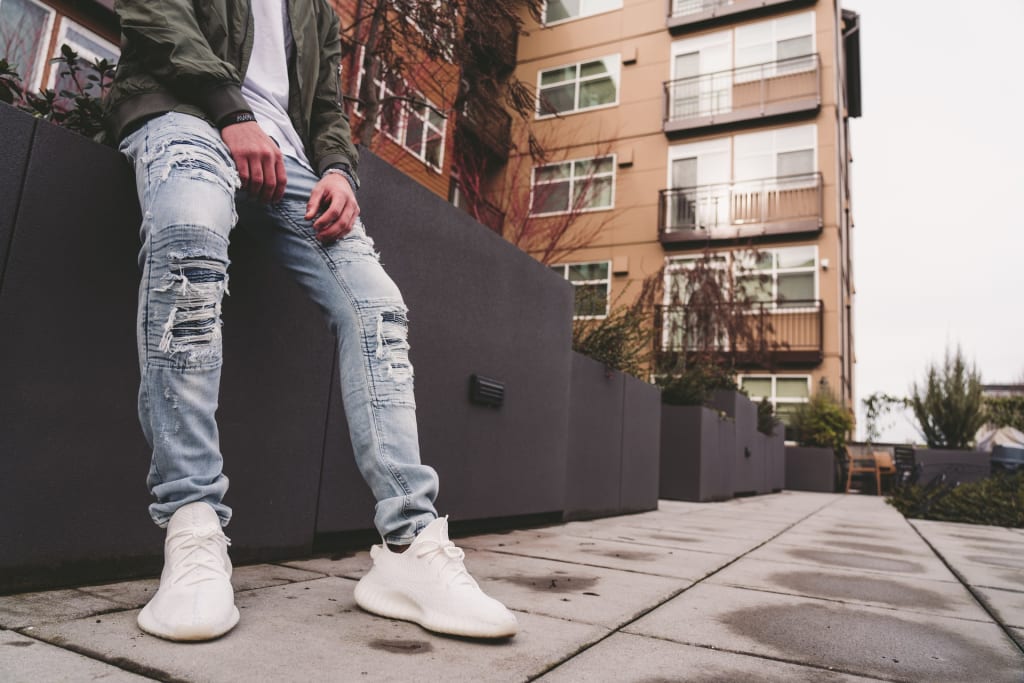 man with distressed jeans and white sneakers | Photo by Greg Raines on Unsplash
Jeans for Every Style
When it comes to holiday fashion, people are always looking to wow each other. It doesn't matter whether you're having a Zoom family dinner or you get to see each other in person, holiday fashion comes with certain expectations.
If you're looking to keep your style cozy and comfortable, but you want to add a little holiday flair to elevate your look, there are a ton of unique ways to style your favorite denim jeans with a little sophistication. Explore what you can do with just a few extra embellishments and choose which one of these outfit ideas fit your style best.
Jean Styles
Figuring out the type of jeans you want to wear for the holidays is the first step to building the perfect outfit. Are you going for something sleek and minimalist with black skinny jeans? Hoping to introduce a punk element into your outfit with ripped or zipper pants? Maybe you want to go a little retro with a flared boot cut? Whichever style of jeans you choose sets the tone for the rest of your holiday ensemble. Stay true to your style and the clothing you love to ensure you're comfortable and confident all night long.
Sequins & Stones
Sequins, sparkles, and stones have been women's territory for far too long. It's time for men to get in on this game too! You don't have to do sequins head to toe to be festive. A few touches here and there are enough to bring attention to your ensemble without being overwhelming. Play with finding the perfect cufflinks or gem-studded bow tie to start off. If that's not enough for you, check out embellished shirts that sparkle and shine from every angle with flecks of glitter woven into the fabric. You can transform even the most ripped pair of jeans into a more formal look with a collared shirt that stands out.
Now, you just need to find the right shirt color for your skin tone. If you want to keep with the holiday theme, find a shirt that works for you in shades of green, red, or gold. Looking for something a little sleeker? Opt for neutral blacks, greys, and creams.
Statement Piece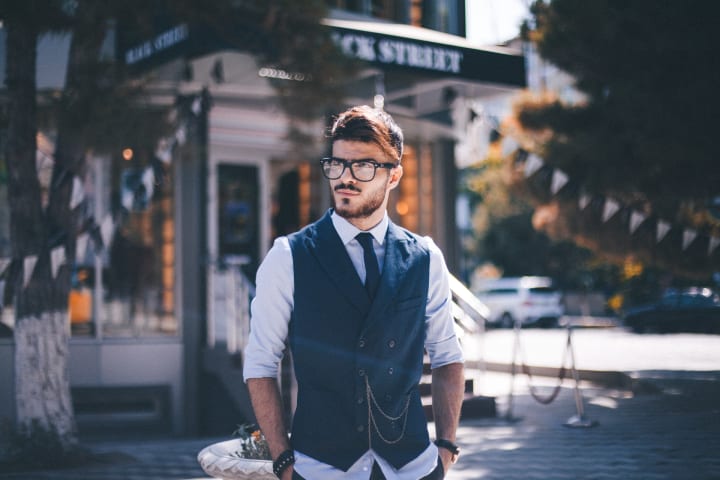 It's no shame to admit that sequins and sparkles aren't for everyone. If you still want something that makes a statement without blinding everyone in the room, you can sidestep sequins altogether and stand out with luxurious materials that contrast the ruggedness of your jeans. Skip the basic cotton blend shirts and experiment with other materials like silk, herringbone, crushed velvet, twill, or cashmere. Each of these materials hangs differently on your body and creates unique shapes that make a statement.
Whether you choose a prim and proper tucked in pinpoint Oxford fabric or go wild with a waterfall of silky material, trying something new may give you the confidence you need to explore styles outside of your comfort zone. You can even throw on something extra snazzy when you bust out a vest or suspenders!
With a Blazer
If you want to throw on something a little more formal and traditional, but still have a twist, a blazer is a perfect choice. Blazers provide a slick professional look that can still be embellished with something a little extra. Whether it's a deep, bold color (like burgundy or forest green), a crushed velvet lapel against a hopsack weave, or the golden sheen of satin material, your blazer could be the statement piece you've been looking for.
Accessories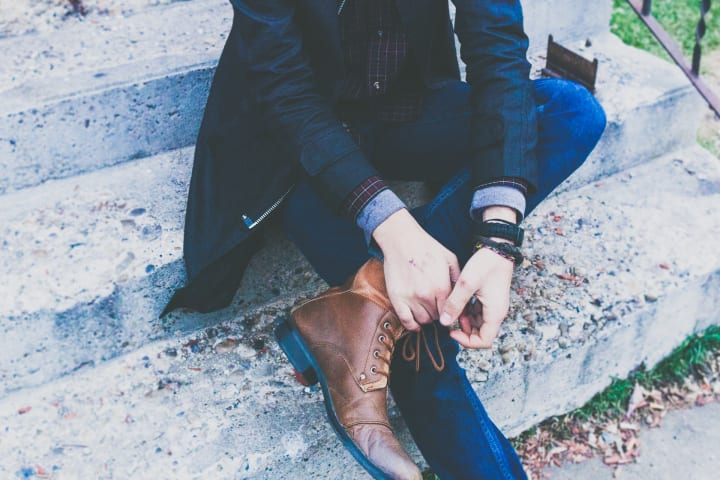 The importance of the right shoes, belt, tie, and a matching mask for your jean outfit cannot be understated. These pieces can tie your entire look together or cause it to completely fall apart. If you're choosing to make a shirt or blazer your statement piece, go for more neutral options in your accessories. A dark brown or black shoe and belt combo can complete your outfit while letting all the other pieces truly shine. Looking to make your accessories the statement pieces? Match your tie pattern to your mask for a playful style that keeps you fashionable and everyone around you safe all at the same time!
Get Dressed!
Don't wait until the last minute to choose an outfit and get ready. It can take you a few tries to find something you truly like—especially if you're wearing styles, fabrics, or cuts that are completely new to you. You should have several options ready to go, so you can choose the right one on the day of your holiday event. Your mood has a big effect on your preferences, so what felt good while you were trying it on in the store may not be what you want now.
Don't be afraid to buy something outrageous either! The worst that happens is you end up deciding it's not for you and returning it. Get playful with your ensemble this holiday season and dress up your jeans to impress with one of these options.
tips
Tess DiNapoli is an artist, freelance writer, and content strategist. She has a passion for yoga and often writes about health and wellness, but also enjoys covering the fashion industry and world of fitness.
Receive stories by Tess DiNapoli in

your feed