10 Sneakers That Match Everything
Finding your newest favorite sneakers that match everything shouldn't be a hassle.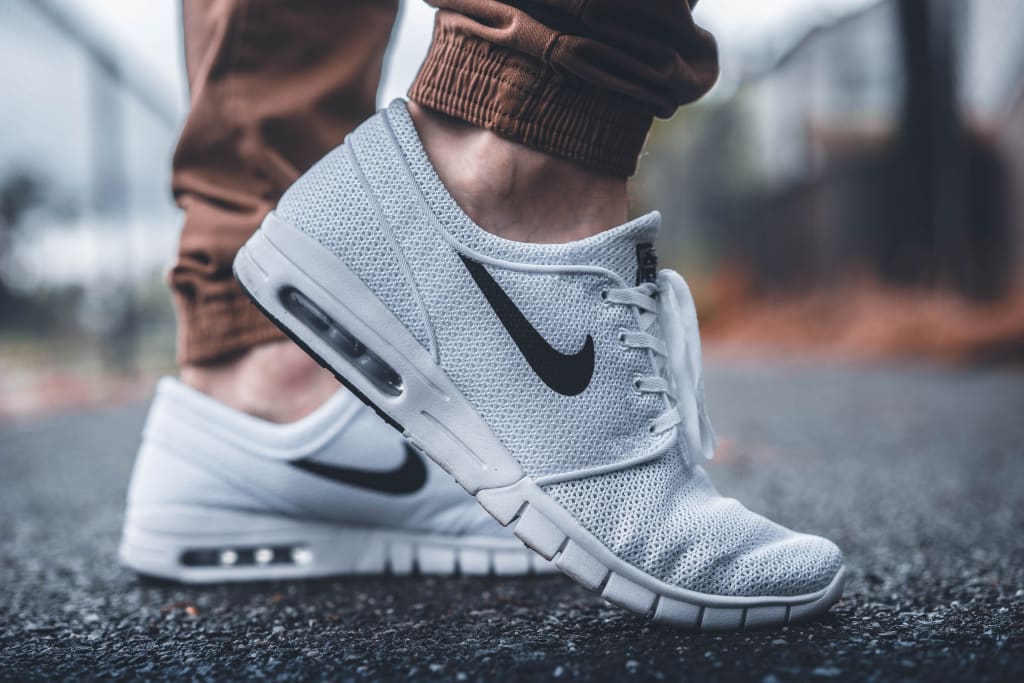 Sneakers are as popular as ever lately, with young professionals moving more towards wearing stylish sneakers rather than dress shoes or heels. It's all about street style these days. If you are a sneaker person and comfort seeker, you are going to need a good pair of sneakers that match everything so you need never be forced to wear uncomfortable shoes again.
When searching for something that will go with everything, a good rule of thumb is to go for a single, solid color, rather than one with a pattern. White sneakers are always good to have, but you have to worry more about getting them dirty if you are planning to wear them often. If you get canvas sneakers, you can always throw them in the washing machine; and when you go for leather, you can wipe them clean with a wet rag. The bottom line is, sneakers don't last forever, mostly because they are so amazing that we want to wear them everyday!
If you are into traveling, you need a good pair of shoes that will match everything you pack, yet be comfortable enough that your feet won't be in pain for the entire trip.
Side note: I recently went to a wedding where the bride wore a sparkly pair of Keds—Kate Spade sneakers—with her princess ballgown dress. It was not a casual wedding, and she looked absolutely amazing in them.
Typically, sneakers that match everything are the classics we all know and love, like Adidas or Converses, but there are a few newer ones that have recently become very popular.
Adidas is one of the brands we all know and love. They have always been popular, but have made a strong comeback in recent years due to Stan Smith and other athletes.
The Superstar is, arguably, the most poplar of the casual sneakers on the market; they are the classic white sneakers with black stripes that we all remember wearing to gym class back in the day. They used to be worn mostly for athletic purposes; but as of recently, I have seen them worn with everything from jeans to dresses, and even with dress clothes.
Most people think of Sperrys as just boat shoes, but they've also manufactured some pretty nice looking sneakers; and many of them are simple, plain, and perfect for all of your outfits. They are canvas shoes with leather laces and rubber soles, and the leather laces give them a distinguishable feature from other sneakers that put them a step above the rest.
Vans is another classic with a variety of styles. For sneakers that match everything, I would recommend their Authentic sneaker, which is the plain, canvas sneaker boasting one, solid color and a white rubber sole. They also have many alternative options, some of which are entirely one color. Most Vans are similar to each other, with slight variations on styles, but there is a lot to choose from with this brand when it comes to sneakers that match everything you own. I have bought many vans in my lifetime, and I have tried just about all of them. My personal favorite, though, is the Slip-On, which is pretty diverse as well.
Converse is one of more the iconic sneaker brands, and you can just think back to The Sandlot if you don't believe me. Converse has so many choices, when it comes to style and color. You can choose from high tops, low tops, and pretty much every color you could possibly want. If your goal is wearing something that will match with everything, then I would recommend picking up a pair of black or white sneakers (even if you're really tempted to make your own).
Converse comes out with new sneakers every year, but the classic Chuck Taylor still seems to be most popular.
For men, Converses can be worn with pretty much everything. Although I would not personally recommend it, I have seen them worn with a suit. For women, they go nicely with jeans, leggings, or a casual dress, and boast themselves as one of the most comfortable walking shoes for women on the go.
Gola is recently a more popular brand of casual sneakers, at least in New York; they are an English brand, so they have likely been more popular across the pond all along. They have sneakers for both men and women, are pretty plain, and, therefore, go with just about everything you could think to style them with.
They come in suede, canvas, leather, and a variety of other styles. Their suede sneakers remind me of New Balance sneakers, though I could definitely imagine wearing these for travel, leisure, or just going out to get the mail. However, I would say the plain leather or canvas are the most diverse ones.
Gola leather sneakers are a little bit more sophisticated looking than classic Converse or Vans, even though I do love the classics. Typically, leather sneakers will look a little less casual than canvas, but that doesn't mean they won't match everything in your wardrobe.
Superga is another brand that I only started noticing over the past few years, and suddenly everyone is wearing them. The most common ones are one solid color. Superga is also sold at Nordstrom, though offers may be subject to where you are in the world when you want to make an online purchase.
If you are like me and have had multiple pairs of the classics in different colors, this might be a good option for you to consider changing things up.
Veja is another simple, classic looking shoe that will unquestionably go with everything. In recent years, this brand has become popular in the US, originating from Paris. The black leather is a more sophisticated look than other black sneakers you may find out on the market, and are even a popular option among royalty (looking at you, Megan Markle)!
A good rule of thumb if you're trying to find a shoe that goes with everything is that you should probably stick to must-buy streetwear sneakers. That said though, Nike is a usually an exception to this rule. In fact, Nike has so many styles of shoes, that it can be overwhelming if you're only trying to buy one pair.
One option that is causal yet stylish is their skate shoe. Similar to Vans, this canvas shoe is simple, plain, and comes in many different colors.
You probably had a pair of Keds as a kid that your mom had to lace up for you when you wanted to go outside and dig in the dirt (and then get yelled at). However, these are not those. Keds have a collaboration with Kate Spade now, and the shoes they put out are incredibly stylish. They, of course, also have their original classics, if you're looking for a more simple shoe.
These silver ones are a great shoe that will go with pretty much everything, making monochromatic fashion interesting in a unique way. The silver adds a little extra boldness, and you could just as easily wear these on a night out with a leather jacket, as with a sundress, or with jeans and a white t- shirt. Keds only make women's and children's shoes.
Reebok is a shoe that will go with most things, and is a bit sportier than some of the other options you could pick up, making it significantly more casual, too. These white sneakers are a throwback, in the best kind of way, and they are sold at Urban Outfitters and Finish Line if you're interested in picking up a pair.
Purchasing any one of these comfortable shoes is the right choice, and you will absolutely be set with your newest favorite sneakers that match everything, regardless of what you want to wear. I would recommend a pair of white, black, or grey shoes, as they are the most diverse. Now the hard part is choosing which one you want!