Why I'm Not Upset
My Story Comes To An End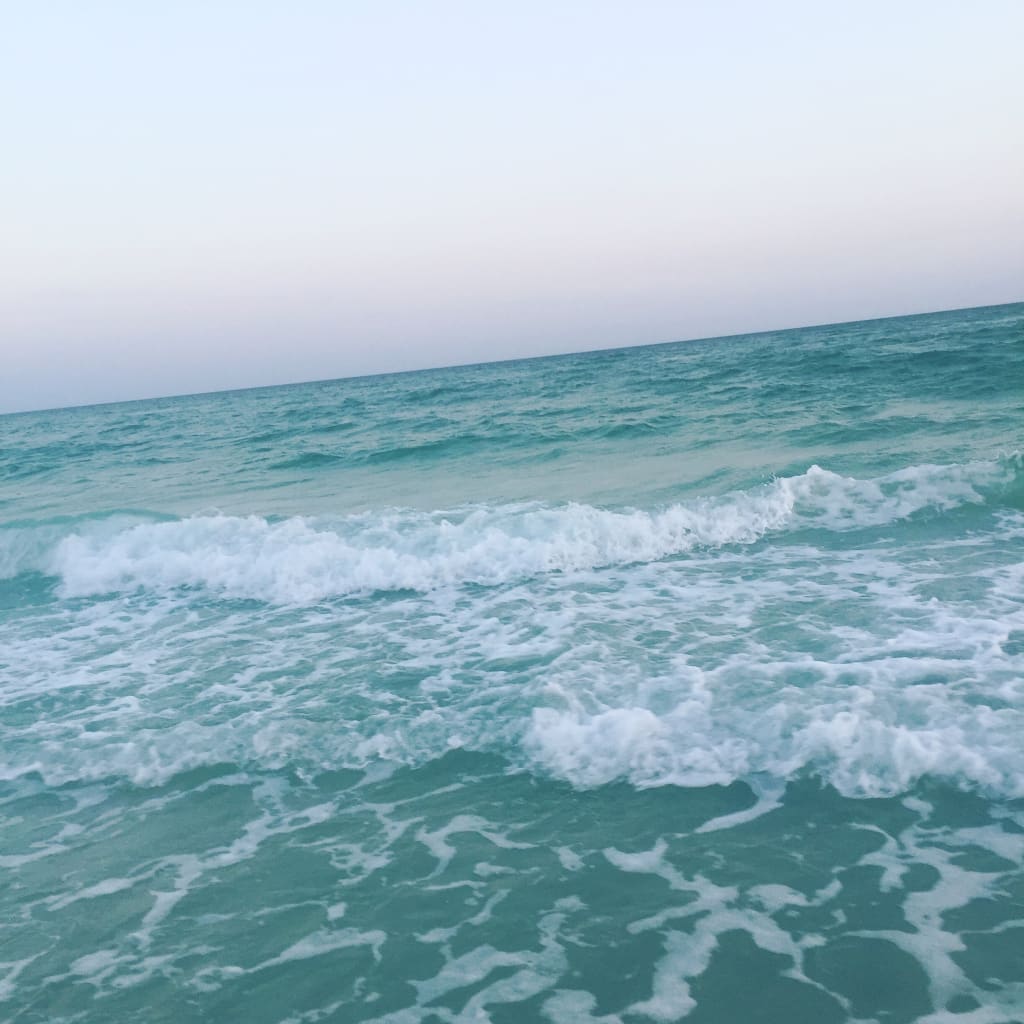 It has been a long road and a short road at the same time.
I joined the military in 2016, hoping to acquire a new, independent lifestyle and get out of my parents' house. I got through boot camp, made my way through training for my job and headed out to the Fleet. I was so proud, serving my country, becoming a part of someting greater than myself for once. My ship was in the middle of a deployment, I had never been to the middle east before and I was always up for an adventure.
The problems came after we returned home. I got a new chain of command, I was sent to to a job that had absolutely nothing to do with what I was trained to do in the beginning of my career, and I was miserable. I was taught to deal with computers, to fight the bad guys and make sure our ship's integrity did not get compromised. What did I end up doing for a few months? Washing dishes. Moving dishes. Cleaning tables and cleaning up after people who ate worse than two year-olds.
I started seeing my psychologist, who diagnosed me with a number of issues, with the main issue being anxiety. My boss did not understand what that meant, as my boss had never dealt with someone with this disorder before. I spiraled into a depression until I was moved into a new job and my new boss took pity on me. I was sent to a residential rehabilitation facility where my mental health improved and I was sent back to the Fleet. My records were, however, reviewed by professionals during my time away from the ship and they determined that I should be separated from the military. At first, I was ecstatic. I had dealt with so much during my years in the service that the civilian life looked so great. But here it was, and I did not even know if I wanted it anymore. Over time, though, I have come to see that the military is not for everyone, and just because it was not for me did not mean that I was a failure or not good enough.
I will not say what my plans are, for I do not wish to jeopardize them, however I do have a good amount of travelling in my future. The military definitely fulfilled my wanderlust fantasies by sending me to places I have never been to before. While on deployment, I got to see and experience Bahrain and Dubai. Gold, beautiful people and architecture, and HEAT! I do not think I have ever been somewhere so gosh darn hot that I could not even think about going outside without instantly breaking into a sweat. I wish I was kidding.
My friends and I frequented the malls, of course to shop for souvenirs and clothing. I had a boo thing around that time, so I was exposed to a lot more of Dubai than they were. I stayed in a few hotel rooms, saw a few bars, and got to see the Mall of the Emirates. Think Mall of America, but bigger and way more beautiful (and I don't believe that it had any waterparks or roller coasters). You could smoke in the bars and the bartenders would do shots with you in lieu of their hospitality, the restaurants do not serve pork, so imagine what it was like trying to eat bacon ranch cheese fries with beef!
It really wasn't that bad, but still. I also lounged by the pool for twelve hours on an enormous terrace that overlooked all of Downtown Abu Dhabi and its beauty. I dined on Osso Buco (an Italian dish of cross-cut veal shanks braised with vegetables, white wine and broth) with people who outranked me in other militaries (I was so nervous), partied all night with various groups of people I had only just met, and drank some of the most amazing drinks I have ever tasted. In 2018, I had the pleasure of visiting San Diego, CA for the first time and I LOVED IT! This is a bit embarassing, but when I was a child growing up in Germany, one of the few American shows that played on television was "The O.C." . I was in love with this show and had always wondered what California was actually like. I was sent there for school for a few weeks, all expenses paid due to being in student status, so I was going to live it up.
I had friends who had been stationed down there so we went out a lot. By far, one of the best restaurants I have ever been to is called Pampas. It's an Argentine steakhouse where they make the most buttery, tender steaks I have ever eaten, served with Argentine fries and chimichurri. You have other side options, but I recommend the two together. It just works.
Over all, I would love to stay in the military, but I am being given a new lease on civilian life after receiving so much from my time in service and I am going to take full advangtage of it.