Used Military Vehicles You Can Buy for Your Own Use
I guarantee you'll be surprised by just how many used military vehicles are available to the average Joe.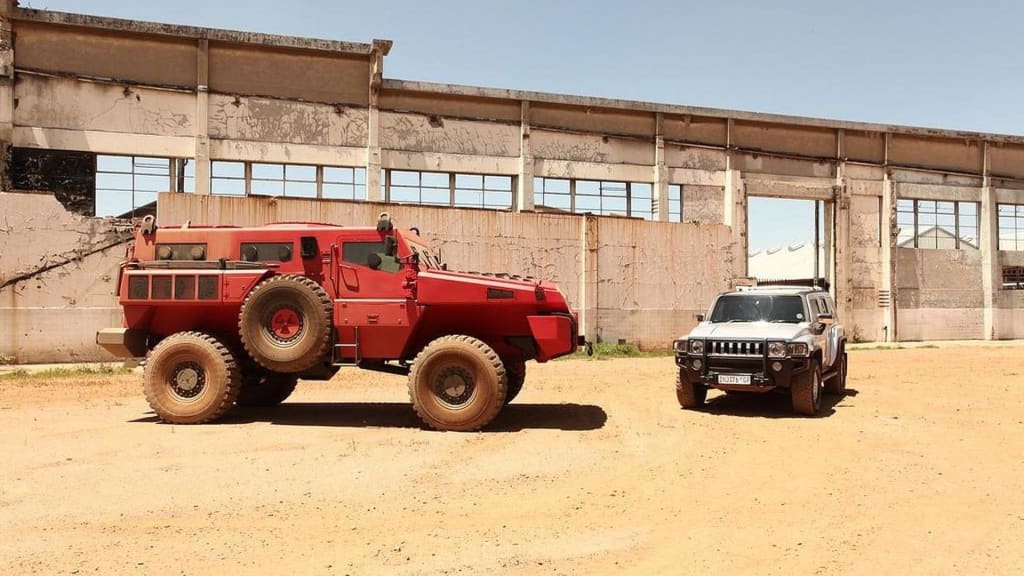 Military vehicles aren't just for military personnel these days, as plenty of used gear is available out there for serious military buffs. These vehicles can make you feel like you're acting out a scene from one of your favorite war movies, or impress some of your patriotic buddies at a barbecue.
The best used military vehicles you can buy will make you feel like you've got your own fleet right in your backyard, and there are a surprising amount available to the public from all different branches of the military. Most of these armed service vehicles will have to be bought at auction, and don' worry, there are no weapons included—these are collectors items. Now, check out some of our favorite below.
BMY M923A2 5-Ton 6x6 Cargo Truck
One of the most practical used military vehicles you can buy for yourself is this massive BMY 6x6 Cargo Truck. It used to haul everything from our troops to high powered weapons, but now you can use it to haul your household items during a big move. Or, it's perfect if you've got your own landscaping company.
It has a 8.3L Turbo Diesel Engine and offered up 240 horsepower, so this thing is no joke. This beast is capable of a payload of 10,000 lbs, so virtually anything can be hauled with it. It's so spacious it can even be used for a makeshift mobile hunting home.
AM General Humvee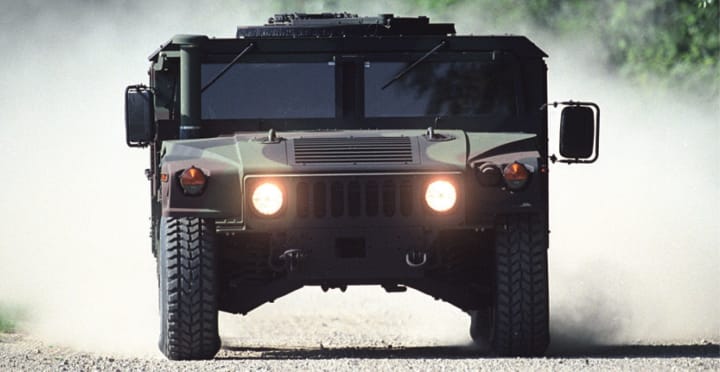 The public has always loved the Humvee, that's why General Motors released the Hummer, the everyday person's opportunity to drive a massive military-like vehicle. However, Hummer's were a disaster for a number of reasons including being one of the least fuel efficient cars of all time, so skip that and get a real military grade machine.
Serious mudders and other off-roader's should jump on this thing immediately, as it's one of the most enjoyable used military vehicles you can buy. While it's not exactly practical in terms of fuel economy, it's perfect for a weekend adventure.
Freightliner M916A3 6x6 Tractor Truck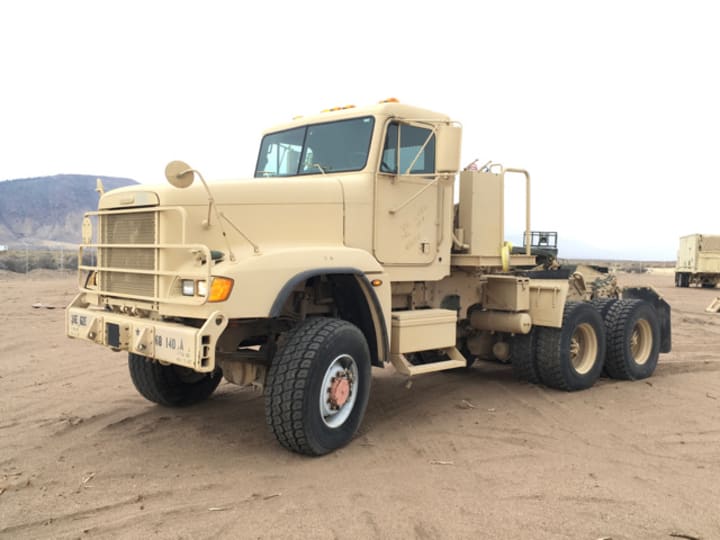 A durable tractor trailer is something many people are always searching for, but I doubt most look at used military vehicles when making a purchase. Well, they should!
This Frelightliner has incredible towing capacity that will get any tractor enthusiasts attention, and the 12.7 Detroit Diesel engine offers up unprecedented power when compared with most civilian vehicles.
Stevenson M1079 LMTV 4x4 Van Truck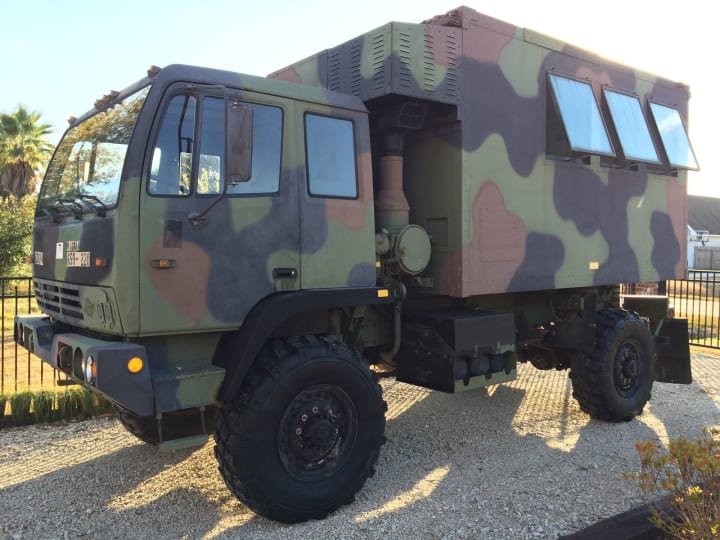 The Stevenson is one of the used military vehicles you can buy yourself that has many practical benefits, and it can safely be used by somebody who is running their own business. The massive van would be perfect for a cleaning company or any other business where you need to haul a good number of products.
If you're looking outside of used armed forces vehicles you are definitely going to pay a great deal more for something offering anything close to the Stevenson's power.
Oshkosh AS 32P-19 4x4 Fire Truck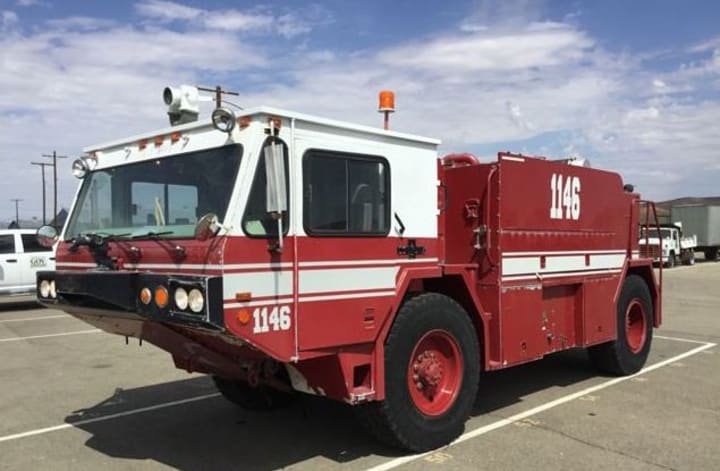 Small town in need of a cheap fire truck? Consider checking out some of the used military vehicles you can buy because they offer you some real value and savings. With the help of GovPlanet, you can be the owner of your very own fire truck complete with powerful water canons.
While most may not have any real reason for a fire truck, that isn't really the point—it's a fire truck. If you've got the property, who wouldn't want a fire truck sitting around? It would certainly make your home one of the safest around.
Chevrolet D10 Blazer 4x4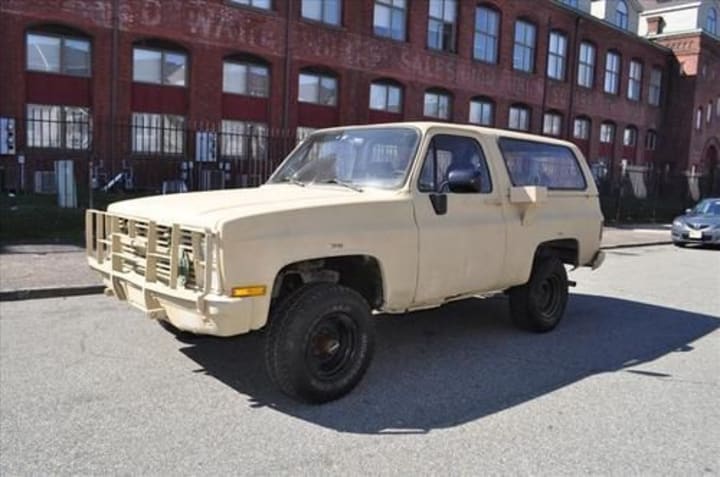 This Chevy Blazer from the 80s will make you feel like a general driving around surveying the battlefield. It's olive color screams military vehicle, and people will assume you are a person with some power.
The 6.2L diesel V-8 engine is insanely durable and strong, and it's loud enough to be heard around the block. However, just know it isn't one of the most fuel friendly cars in the world, but that is secondary when looking for used military vehicles you can buy.
Chevrolet Suburban LT 2500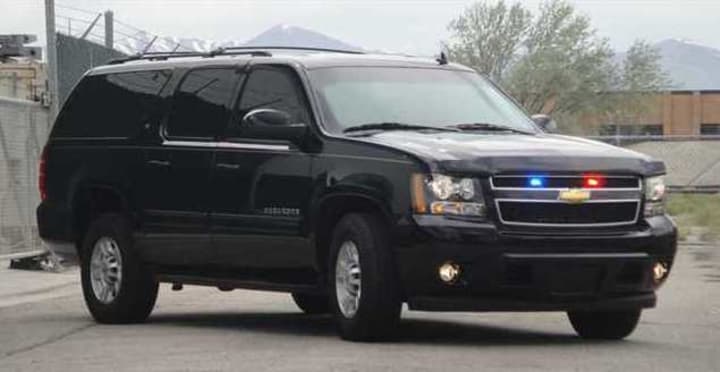 The Chevy Suburban is a very popular SUV among the general public, but now it is possible to get your hands on a military style LT 2500. While most of these will have to be bought at auctions or online, there is a slim possibility that you may even find these beauties rusting in an old used car lot.
The Suburban's V-8 engine gives you over 350 horsepower and unrivaled towing capacity, especially when you compare it with every average Joe's SUV. It's one of the best used military vehicles you can buy that most people can get use out of.
DUKW Amphibious Truck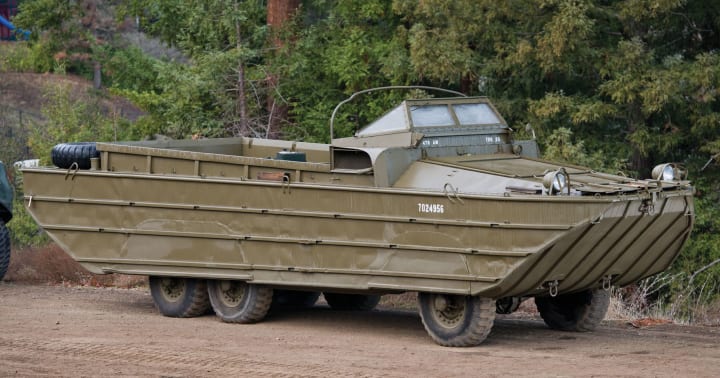 Known as "ducks," these amphibious trucks were used during WWII and are among the rarer and more expense used military vehicles you can buy. They are built on GMC's heavy-duty CCKW military truck chassis, so they can easily handle rough conditions.
This truck will likely cost a pretty penny, but it can also be used as a great rescue vehicle during a terrible flood. So, maybe getting one of these things will turn you into an actual hero.
Jeep Staff Car Concept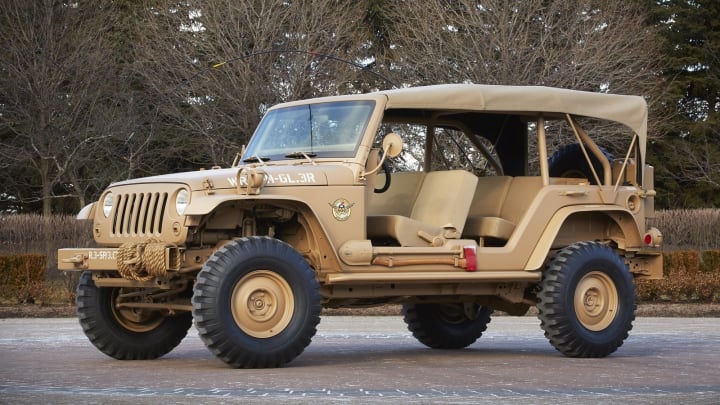 Off-road enthusiasts love Jeep Staffs for the way they handle the beating, but this model was driven by our armed service men during many wars. They are used to traverse the desert and can handle pretty well almost anywhere, and it's one of the best used military vehicles for off-roaders.
Overall, these are just fun cars to drive. This Jeep is literally bulletproof, and the fender comes with a mounted shovel and axe.
Paramount Marauder
Finally, not all of the used military vehicles you can buy for yourself come from America, as this Paramount Marauder comes from South Africa. It resembles a Humvee but is a bit more beefed up to handle jungle conditions.
The Marauder's double-skin monocoque siding helps it resist virtually all forms of enemy fire, and it's even equipped to roll through anti-tank mines. Hopefully, most people will have no used for all these features, but it's still pretty cool.
Reader insights
Be the first to share your insights about this piece.
Add your insights