To Do List Before Leaving For US Army Boot Camp / Basic Training
Prior To Basic Training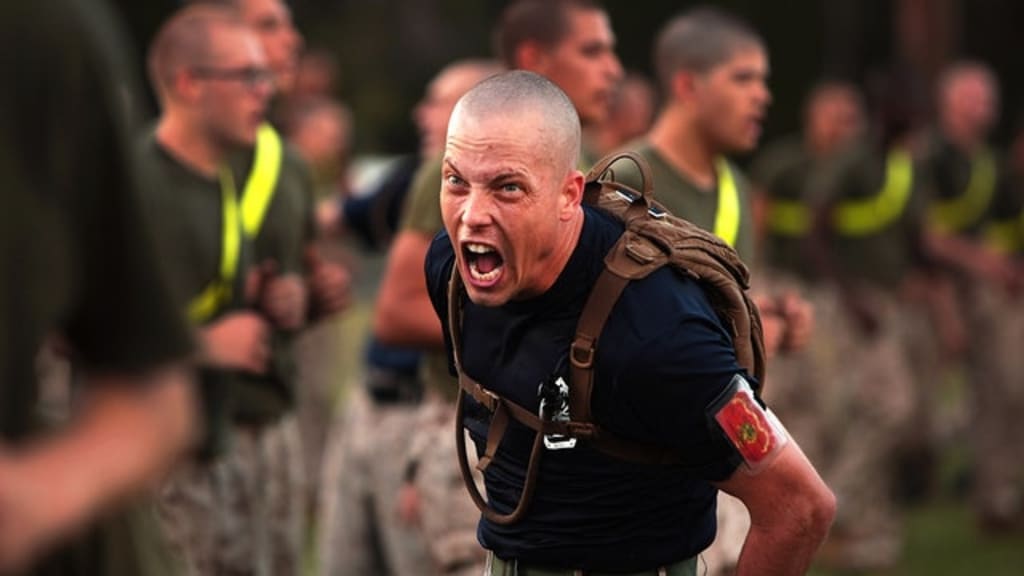 Photo by Pixabay from Pexels
Article #3
In this article, I will compile a list of things that should be done before leaving for basic training. I will add things to the list that should benefit both a young 18 year old person straight out of high school to someone who is in their late 20's that's married and has children. The list will either help you out or it doesn't. I know each person is different in their seasons of life but I know a lot of people joined the military straight out of high school as enlisted. That is to all the branch of the military not just the United States Army.
My Experience Before Leaving For Basic Training
I was a 18 year old young man, joining the military. I left my hometown in Maryland to go to Fort Knox, Kentucky. It was the summer of 2006, which was July. But Before I could talk about my experiences at Basic Training, I will talk about what I did before I left. From the time I signed the dotted lines to set my date for basic training to actually getting shipped out to basic was about two months. The two months that I was waiting, I prepared myself mentally and physically to make sure I was ready. I will just list the things I did below.
To Do List Before Leaving For Basic Training (US ARMY)
Get your mind straight, know that you are joining the military, and that it is not a joke. To Know that you could possibly go to War and Pay the ultimate sacrifice. To Learn everything you can to survive.
Take time off with your family, go on vacation. I went back to my homeland for one month.
Do physical fitness like weightlifting, running, push-ups, sit-ups, and anything that evolves your body to exert energy. Eventually your body gets stronger, and can last a lot longer in those areas. While I was on vacation, I knew I had to work-out, so I went for a run, did sit-ups, and push-ups. I had no time to waste.
Make sure you reassure your parents or spouse, children, that you love them and that you are doing this to better yourself but to provide for them. Also to make them proud of what you are doing. Remember they are your motivation throughout your military career. My family was my motivation while I was in Basic Training, being away while at my duty station, and while deployed for 15 months to Iraq. They keep you going and to always look forward to seeing them and being home.
Most people believe in God, so always Pray to your God for strength, good healthy, and safety. I did that throughout my four years in service and he did just that. I got out in good health, and he kept me safe.
Buy a phone or start a plan, you will need to communicate when you are in Advanced Individual Training, which is your job training. The Drill Sergeants will be able to give it to you as long as you do and complete what your supposed to do. Remember each job in the army is different. There are always long lines at your AIT stationed when it comes to using the phone, so having a cell phone is convenient. Also you don't have to buy pre-paid cards to call your love ones. The cellphone, you are able to see your love ones through facetime or video calls.
Buy Stamps/Envelopes, paper and writing pencils/pens. You will need this while in basic training to write to your families. I wrote every night to my family, make sure once you get to basic training, that to let your family give the address to other people you know so that you will be able to get more letters to read during mail call. It great to be able to received mail while in basic training. You always look forward to it at the end of the day.
Bring photos of your family and friends to basic training. It will remind you of why your doing what your doing in life. It made me think of the good times every time I saw the photos.
The last thing on the list, that you need to do is, talk to your family and friends. Tell them your plan, and you won't be surprise how much they will appreciate you for joining the military. They will pray for you and most likely give you encouraging words. Doing this, will confirmed that your decision to join the military was the right one. I got advice from many people who were older than me, who gave me encouraging words and prayed over me. I knew I was ready to leave my "comfort zone" and onto the big world with bigger and better things in life.
____________________________________________________
You can Follow me on Instagram at @Outdoors_Duo_Unleashed, there you can see more military and law enforcement content.
or Click Below
list
About the author
Served in the US Army for 4 years and LEO for 10 years. My goal is to write articles that will be able to help others who are interested in both career paths. To share my point of view. Also Follow me on Instagram @Outdoors_Duo_Unleashed
Reader insights
Be the first to share your insights about this piece.
Add your insights