This is My Haircut
The "Rifleman's Creed" begins, "This is my rifle." Before I was issued a shoulder firearm, I was given a hairdo...or lack thereof.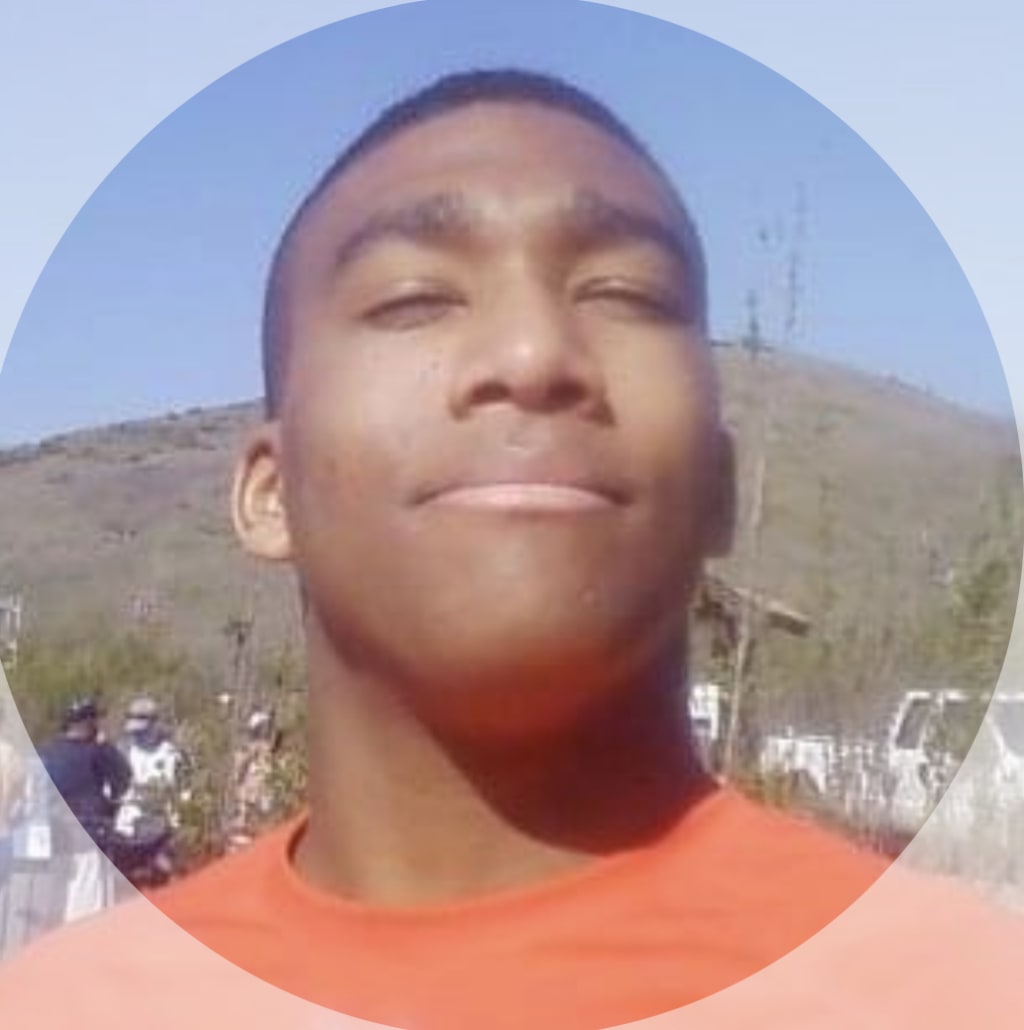 This Vocal Challenge calls for the author to write about "a time in your life –– or something you plan to do in the future –– where a physical change helped commemorate a new chapter for you, or otherwise impacted you in a positive way."
I will not lie. I do not have tribal tattoos or gauges in my ears. The radical change in my life began with a haircut, the haircut I received when I started my life again as a United States Marine. There's even a cadence that went along with this process that goes something like this, "Put me in a barber's chair/ Snip, snap I have no hair."
Next thing I knew, I was as bald as a billiard ball, just like the other recruits around me, still jittery from being screamed at by their well-dressed drill instructors (DI). Seven years before sitting down for my life-changing cut, my head was covered with a long Afro. I'd already chopped that down to a low-cut fade, but the change in length wasn't what made this event so momentous. It signified a radical change in my life, and altered the way I'd view everything for the rest of my days.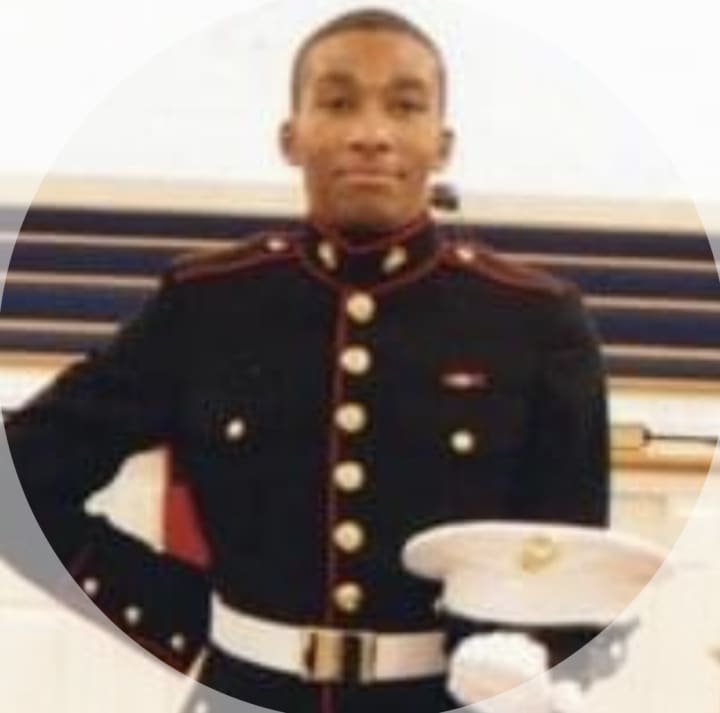 This shift to completely bald agreed with me, and four years after I sat down in that barber's chair, I decided to keep my 'dome' as shiny as the chrome on a trailer hitch. I made the conscious decision to transform from civilian to Marine, and then from Marine to civilian who is openly Marine.
But I didn't know I would feel that way in that moment, when the hair tumbled from my grape (head) to the deck (floor). I had no idea then I was in for a culture shock that would revolutionize my entire being. The irony was this life-altering haircut didn't make me stick out in any way. The other male recruits saw their locks shaved away as well. This world, this alien place known as United States Marine Corps Recruit Depot (USMCRD), Parris (Paradise) Island, would also be the incubator for other bald-headed male recruits making the transition to new lives as Marines.
Before, when I had that fade, I sported waves that would nauseate women, as if they were out at sea, and wore black-framed Gucci glasses, as sleek as they were stylish. But that day, along with the shaved head, the Marine Corps issued me a pair of spectacles, known affectionately as "portholes," or "BCG's," which (unofficially) stands for "birth control glasses/goggles." Oh, the irony! First, you're not likely to engage in any romantic relationships with women on the Depot to begin with, second, the glasses can't actually prevent the conception of a child and third, personally, after choosing eyewear just like them years later, a fine young lady asked me to wear them during moments of passion.
At the time though, the Marines in charge christened almost completely bald, medium brown skinned, CBG-clad African-American male recruits like me "Steve Urkel." You know the 90's sitcom character that became a part of popular culture played by Jaleel White? Yeah, that one.
Thankfully, when I graduated from the Island, we newly-minted Marines were able to wear hairstyles called "high and tights." This style is the alleged origin of the term "Jarhead." It consists of shaving the sides and back of the head completely, but leaving just enough hair on top to make the look distinguishable from a rear perspective. Now that I was a Marine, and no longer just a recruit, I got respect, and the Urkel cracks all but ceased.
I switched to contacts after sporting the BCG-styled specs when I lived in the civilian world again, but I was forever changed; I knew I would always be a Marine, so I kept the haircut, I kept the sides shaved, but grew out the hair on top to reflect the look I showed in the Corps. I continued to spout knowledge about the Corps, even as a lowly retired lance corporal.
Then, I got this inkling to shave it all off again, like I was back in that barber's chair all those years ago. People can only see the bald head, however, in religious establishments and while I'm at home as I usually don a hat. But it was the high and tight that altered my life for the best. It's a symbol. It shows just what it means to be a Marine. With grooming standards as high as One World Trade Center, it reflects the power and the glory of being a Devil Dog.

marine corps
I am a forever young, ego-driven, radical hipster from Delaware. Investor. Objectivist for life. Instagram: @skylerized
Twitter: @SKYLERIZED
Receive stories by Skyler Saunders in

your feed