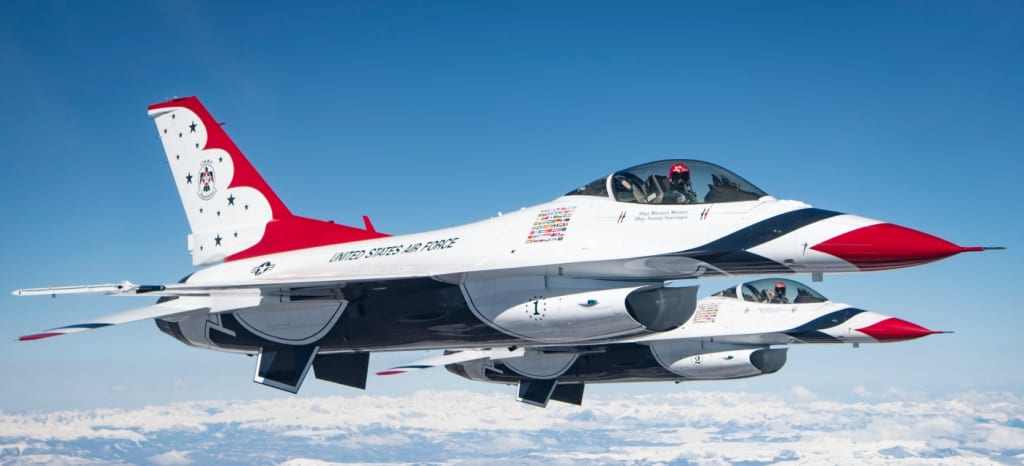 Thunderbird pilots flying over in Colorado
Not Just Air Demonstrators

These guys aren't your ordinary pilots and crew chiefs. These are heroes of world entertainment. How? They travel no matter what the situation is. Whether its for cancer awareness, motivation for children, or just for a symbol of hope, they are always there. They are similar to superman but instead of 1, there are multiple kryptonians.

Everytime I see them, I feel like that they are perfect to be on the silver screen and popular YouTube videos. They should be given the red carpet everytime they set foot in a public area. Compared to other crew chiefs, they are the celebrities. Overall, all maintenance personnel are heroes.

As I said before, they aren't demonstrators. Demonstrators are people who show how things work. Demonstrators are protesters. The Thunderbirds aren't telling us to do this on our own or spreading hate. If you think about it, it's completely the opposite.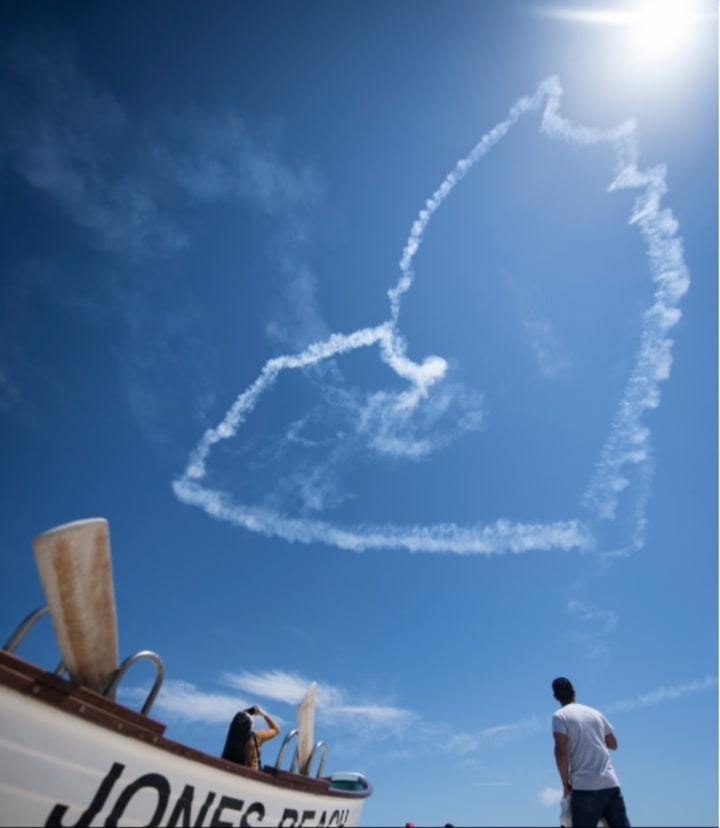 The Heart of the Thunderbirds and Maintainers
Whether they are turning wrenches for 12+ hours a day or launching out, crew chief are always pilot's heroes. Lets not forget about the cadence. The Thunderbird crew chiefs have theirs on the ground while pilots have theirs in the sky. The pilots formation in the sky is so perfectly coordinated, it was as if a large plane was partially camouflaged. The white smoke that they lay behind becomes a pyro show for the sky and moveable clouds for our eyes.
I have no doubt that the Thunderbirds are having fun every time the opportunity is given. Matter of fact, plenty of airmen that I know of have just applied and are a Thunderbird. Praises to them and the history that they will make in the future.
If these guys went into battle, they could wipe out an entire fleet of enemies within 5 minutes. Their teamwork resembles Albert Einstein with an IQ far more than 3 of him combined. I can only imagine that their accuracy is like James Bond with a sniper rife. The Thunderbirds are deadly and classy if you would call it. I can see why their home base resides in the city that never sleeps, Las Vegas.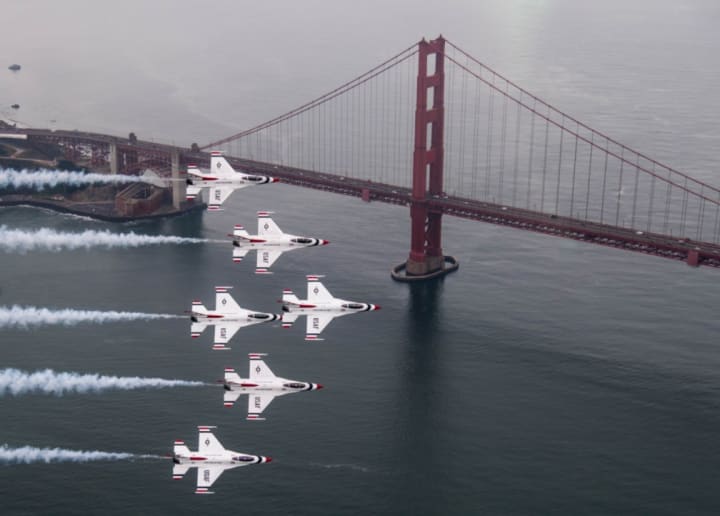 Most of the airmen I know are working for the Thunderbirds. They all have told me that it was the BEST decision they made in the Air Force. If you know what EPRs are then you can understand why. Why I haven't joined? I was also on the road to making history and I already made it.
They have changed lives and still going strong about it. I love that I am down the street from one of the greatest inspiration of the world. Maybe I should go and apply so I can give you more stories. They are a great example of people that can become anything. After all, the airmen who left or retired are CEOs and creators.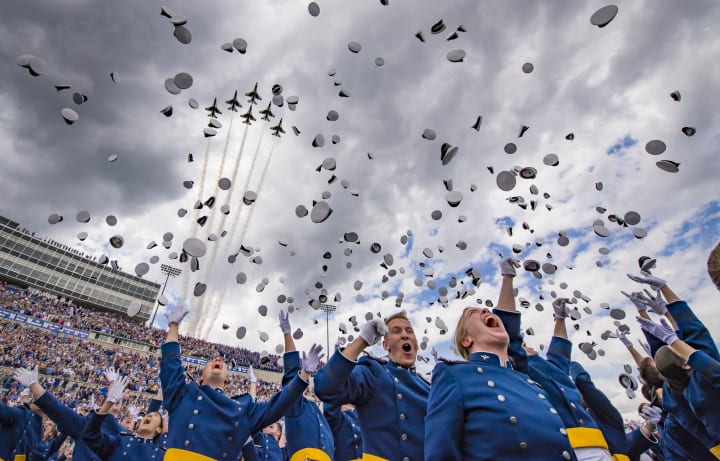 As I see the Thunderbirds walking past me towards boarding the plane, I know for a fact that they are gonna change the world one town at a time. They are so honored that I even saluted the ones that aren't officers. If I had one dollar for every time they make one person happy, I'd be a billionaire. They go above and beyond the core value "Excellence in All We Do".
Did I mention that they were apart of Brie Larson's training for the movie Captain Marvel? Yes, Brie Larson visited the Thunderbirds for training and a meet and greet. I was there but technically next building over. I wish I could've experienced more to be honest. Check out the video below on her experience with the Air Force. I could go on about the Thunderbirds but I just want to point out my opinion and experience. Just remember that the entertainment side of maintenance are the heroes:
The Pride, The Precision, The Thunderbirds......