The Day I Left For US Army Basic Training
Basic Training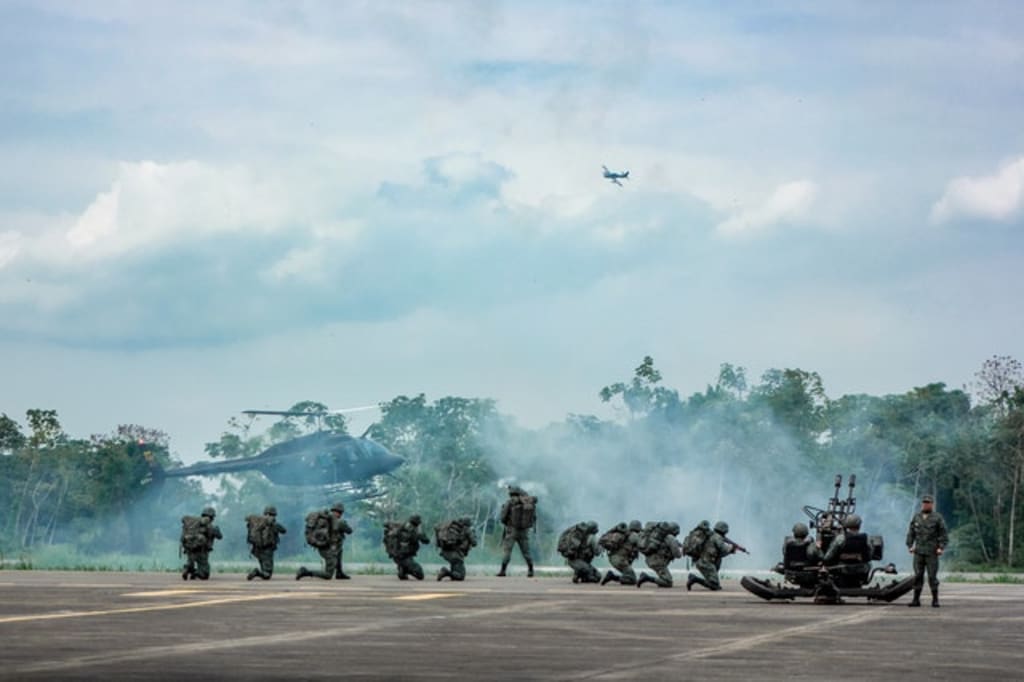 Photo by Antonio Prado from Pexels
Article #5
The Day I Left For US Army Basic Training
In this is article, I will talk about the day I left for Basic Training and the few days I was in Basic prior to actually getting to my actual Company which was D 1/46 At Fort Knox, Kentucky. I still remember when I left, my recruiter came to pick me up at my house, I said my good-byes to my family. As, my recruiter drove off, I was anxious and nervous as a 18 year old, who never really done anything in life. I knew, I had to join he military to serve my country and hopefully reach my goals in life. It was the right decision because I was able to get out after 4 years, work in Law Enforcement, and finish my college degree. To have my short military career under my belt, I was able to apply what I have learned in the military into my civilian life and law enforcement career. To this day, I have no to regrets.
My recruiter dropped me off at the hotel, which was a Marriott, before my flight to Kentucky, the next day. The hotel had a lot of recruits too who was getting ready to get shipped out the next day. The following day, all the new recruits were picked up at the hotel by a white bus, and was transported to the Army Base. From there, there were more paperwork, signatures, and more processed that had to be done before being shipped out. We had our ceremony to raise our right hand to defend and serve our country. Once, all the necessary paperwork and ceremony were completed, we were picked up again by a white bus to be transported to the Airport. There were a lot of young men like me who joined the military. At the Airport, we checked in like any other person, get our ticket, get through security, and go to our gate. Everyone was different depending on where you were going to basic. I believe on my flight, I had about 10 people who were going to Fort Knox, Kentucky, for Basic. While we waited for our flight, we went to the Aiport USO. Most big airports have USO for military members.
Once, we arrived at Kentucky Airport, there was already someone with a sign, of where to go. Believe it or not, there were a lot of people in Uniform in that Airport. Again, we were picked up by a white bus, see where I am getting here. The white bus, is the main transportation for the military when it comes to hauling enlisted soldiers around either for training, or a event. While on the bus, I saw the city, then the mountains, and a lot of nothing. I saw the big sign Fort Knox. I knew this was it and there was no turning back. We got to the Welcome Center for recruits. We were welcomed by Regular Army Soldiers, who were there to help us to where we needed to go. We were introduced to the military, not with screaming Drill Sgts, that's for when you get to your Company/Platoon, that is where they scream at you, and break you apart to build you up again. It separates the kids from men. So, the next 1-2 days waiting to go to our training, we got our haircuts, and got the essentials at the PX exchange. We also got all our uniforms and gears / equipment. We still had Physical Fitness in the morning, and went to eat at the same time as if you were already training. They tried to get us ready for training with the routine. So, this was my experience before training.
My next article will be the start of my experience of my first day in Basic Training. I hope my experiences will help future soldiers or soldiers can remind them of their life experience in the Army.
-Veteran / Leo Served
____________________________________________________
Follow Me On Instagram @Outdoors_Duo_Unleashed, If You want to see more Military And Law Enforcement Content.
Or Click Below
army
About the author
Served in the US Army for 4 years and LEO for 10 years. My goal is to write articles that will be able to help others who are interested in both career paths. To share my point of view. Also Follow me on Instagram @Outdoors_Duo_Unleashed
Reader insights
Be the first to share your insights about this piece.
Add your insights