The Controversial Burn Pit Lawsuits: What Veterans Need to Know
Get Legal Help after Burn Pit Exposure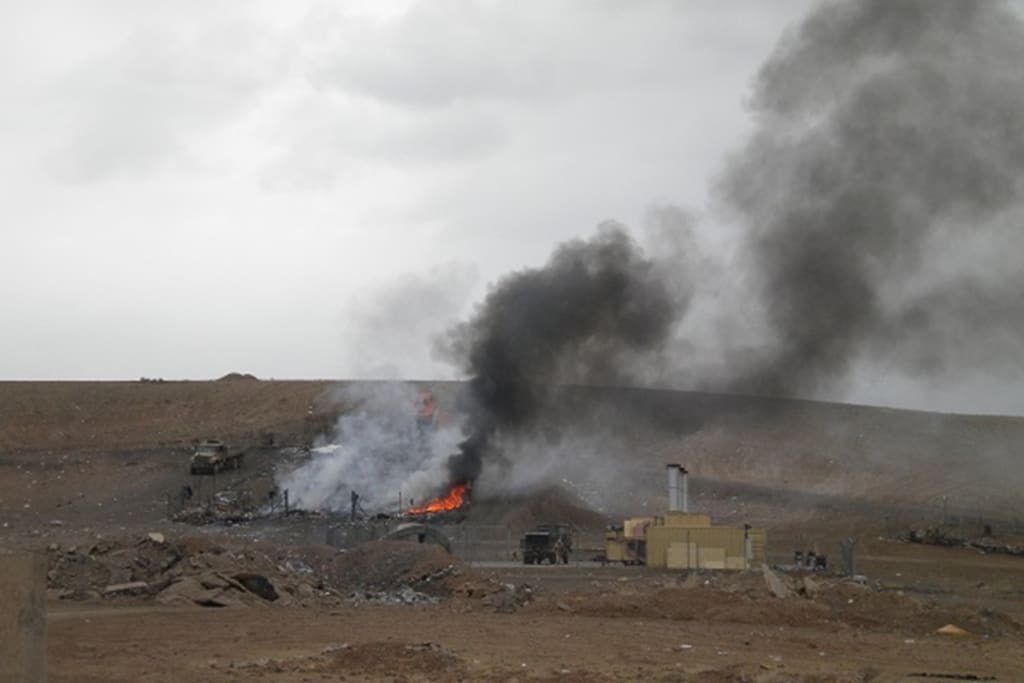 Image source: Wikimedia Commons
Legislators on Capitol Hill in March 2021 planned to implement what could be the most ardent attempt to treat US war veterans who were poisoned by toxic fumes during their overseas deployments.
The bipartisan bill, which was inspired by the 9/11 health act and Agent Orange legislation, is intended to assist the unknown thousands of Armed Forces veterans who experienced health issues after exposure to hazardous fumes from large open fire pit where the military burned garbage and other waste products. If you're a US veteran and have been exposed to burn pit fumes, here are some important things to know.
How Many Veterans Were Affected?
According to the Department of Veterans Affairs, around 3.5 million active-duty members were exposed to toxic fumes from burn pits in battlegrounds like Iraq and Afghanistan. The VA has a burn pits registry where almost 236,000 veterans have reported being exposed to burn pits. In addition, president Joe Biden asserts that the toxic smoke from burn pits is what claimed the life of his son Beau in 2015.
However, the military and the VA deny most of the claims for retirement and health benefits from veterans who are sick. This leaves former Armed Forces members to deal with increasing medical bills and disabilities on their own for the rest of their lives. In addition, some veterans have to contend with the fact that the VA does not take their injuries seriously, and some former service members are met with obstacles and red tape when they try to file a claim with the VA. In general, sick veterans have to provide extensive evidence to prove their cases.
What Government Officials are Saying
Senators Kirsten Gillibrand (D-N.Y.) and Marco Rubio (R-Fla.) believe their new bill, "The Presumptive Benefits for War Fighters Exposed to Burn Pits and Other Toxins Act" will finally provide veterans with a way to prove when their health issues are due to burn pit exposure.
Moreover, Gillibrand asserts that since veterans put their lives on the line to serve the US, they need quality health care when they are sick. Rubio added that the time to act on this is now. Comedian Jon Stewart also supports the bill and has been an advocate for the 9/11 health act.
Personal Testimonies
Veterans like Will Thompson can't receive his military retirement benefits even though he is fully disabled because of a double-lung replacement. After breathing in burn pit fumes in Iraq, Thompson's lungs failed. The doctors even found traces of metal and jet fuel in his lung tissue.
Thompson shares that he had a mild stroke soon after the March 10 hearing for the burn pit bill, where he shared his testimony. His physicians told him that that stroke was triggered by the skin cancer treatments he was receiving. Thompson is now more susceptible to skin cancer and takes medications that suppress his immune system so his body won't reject his new lungs. Thompson shares that he is tired of waiting for a proper settlement from a system that leaves many veterans worse than him.
The bill by Gillibrand and Rubio comes along with another bipartisan bill led by Senator Thom Tillis (R-N.C.) called the Toxic Exposure in the American Military Act or TEAM Act. This act concentrates on getting former service members treatment for illnesses connected to toxic exposures.
Bottom Line
If you want to get help after burn pit exposure, you should contact a qualified personal injury lawyer with proven expertise in such cases. For example, if your burn pit exposure occurred during the time you served in the Armed Forces, contact a VA attorney who can explain your rights and help you file a personal injury claim so you can receive proper compensation (such cases usually end with VA disability benefits).
The most important thing is to hire a legal team in your state and ensure they receive all the documents pertaining to your situation. Settlement and lawsuits in burn pit exposure cases can take a while, so you can speed up the process by presenting your lawyer all the documents they require.