Simple Ways Veterans with PTSD Can Get Help
These are ten ways veterans with PTSD can get help, from simply working out to enrolling in a treatment program.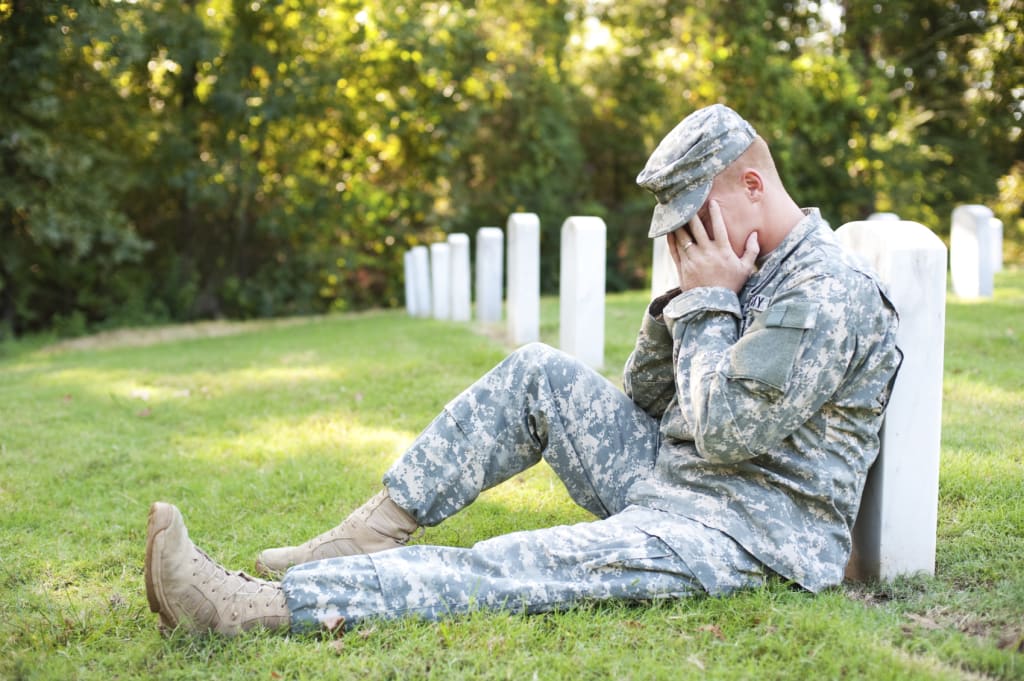 There are plenty of ways veterans with PTSD can get help, and starting anywhere is a start to be proud of. Coping with such an invasive disorder such as Post Traumatic Stress Disorder is draining, life-halting, and a constant struggle.
These steps toward a happier and healthier life may seem simple to those who aren't struggling, but just making a few changes in these veteran's lives can seem like huge feats. Starting with these will make a world of a difference, and will encourage steps toward a normal life.
Try PTSD Treatment Programs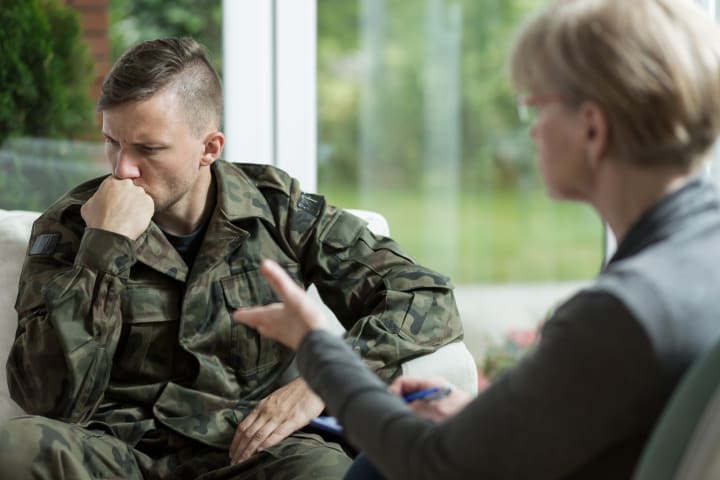 There are so many opportunities for veterans to find help with PTSD treatment programs. As mental health centers who specify in treating veterans who are suffering from this disorder, this is the number one options among the best ways veterans with PTSD can get help.
For example, Recovery Ranch has a specific treatment that is geared toward treating trauma and PTSD for patients in Tennessee, Pennsylvania, and Mississippi. Programs like these are meant to rehabilitate and bring therapy to those who are in need. Never feel ashamed to ask for help, because that is exactly what these locations are here for.
Exercise
One of the most simple ways veterans with PTSD can get help, continuing to get up and exercise your body is a great and easy way to allow your nervous system to start acting normally.
Veterans are suggested to focus on the way that their body is reacting and feeling during exercise as a mechanism to remain in the present. This can be anything from boxing to weight training, to martial arts, to swimming, to hiking; get your body moving!
Reach out to Others
One of the first things that people do who are suffering from a disorder such as PTSD is shut others out of their life. This is because of many reasons, but the main one being that those around the veteran cannot begin to understand the experiences they have been through, and in turn make the veteran feel alienated.
What veterans are asked to do is to reach out to others, even if it might seem like the last thing that they would like to do. What this disorder needs is to be heard, and to stop the thoughts from getting deeper in the veteran's head.
People care about your wellbeing, and want you to reach to them in your time of need; take advantage of it, it will be more beneficial than you think.
Practice Healthy Habits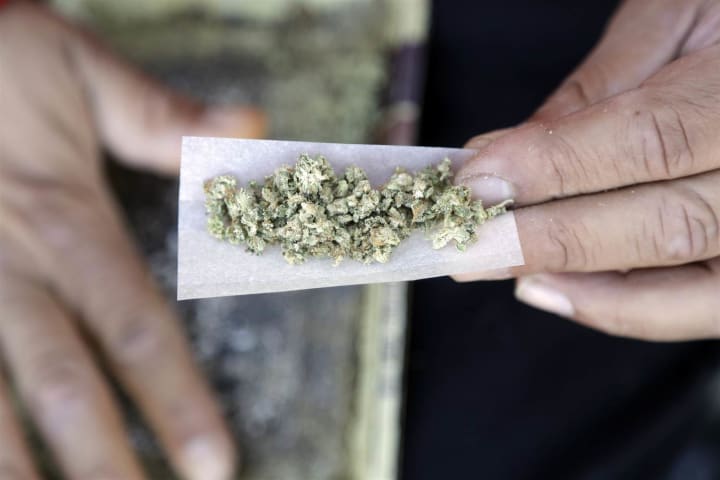 Next on our list of the most simple ways veterans with PTSD can get help is to be aware of your habits, and to treat your body with care. It is easy to fall into terrible habits such as drinking alcohol, poor eating, and even resorting to drugs while veterans struggle with this disorder.
This also goes with simply taking care of yourself, and making your health a main priority in your life, instead of trying to squash your invasive thoughts and emotions. This is a step that will aid in anyone's success, and getting plenty of sleep, working out, avoiding alcohol, and eating healthy are all choices that we should constantly be making.
Gain a Tactic for Flashbacks/Nightmares
This disorder comes with the daunting reality of coping with PTSD flashbacks, nightmares, and overwhelming thoughts. This is something that no one is prepared to deal with, and something that will take a toll on the person as they learn to react correctly. That is why having a concrete tactic against these flashbacks is a great way to control them.
Some simple ways to do so include describing what you see aloud, stating the reality of the situation, and reminding yourself of the present. For example, state aloud what the flashback is, how you feel, and simply tap yourself on your arm (or something similar) to bring yourself back to reality.
Try out a Personal Therapist
One on one time with a therapist can't be matched for many people who are suffering on the daily. If group therapy or treatment processes aren't your thing, finding safety in a therapist might be the best option for you.
As one of the best ways veterans with PTSD can get help, therapy should never be off the table for someone who has never given it a shot. There are also plenty of therapists who specialize in PTSD victims and will work with you one on one to get through each of your episodes.
Master Breathing Techniques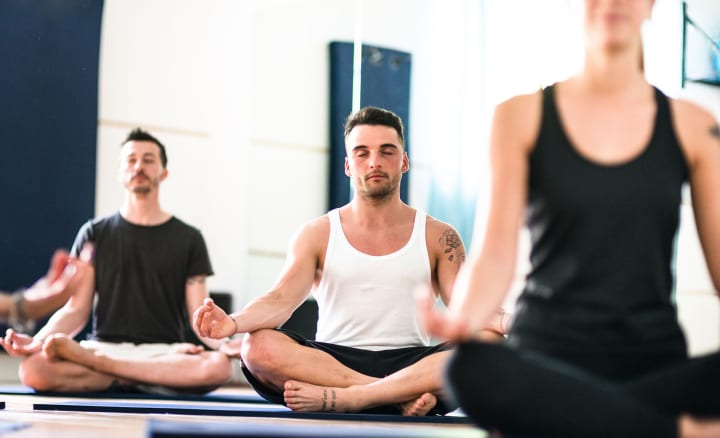 Mastering breathing techniques have more effects on your body and mental state than you can imagine. Why do you think meditation and calm breathing control have so much popularity?
As something that needs to be tried by virtually anyone who deals with even the smallest bit of anxiety, finding the best breathing techniques for you can do wonders for your wellbeing. You can find a ton of different options at new-synapse.
Address the Problem Immediately
Many veterans who suffer from this disorder tend to ignore the symptoms of PTSD. As one of the best ways veterans with PTSD can get help, they should resort to reaching out for help and acknowledge something is wrong immediately.
This way, veterans can get the help that they need, return to a healthier life at a quicker pace, and gain the support that will aid in their success.
Listening to Music
As yet another relaxation method, listening to music is one of the most simple ways veterans with PTSD can get help, but is surprisingly helpful. Most people know that listening to calm music, or songs that bring back a happy nostalgia can help with anxiety or depression, but it can also aid in PTSD therapy. There are even websites that supply options for songs that have helped people with PTSD, and is a method any suffering veterans should give a try.
Family Counseling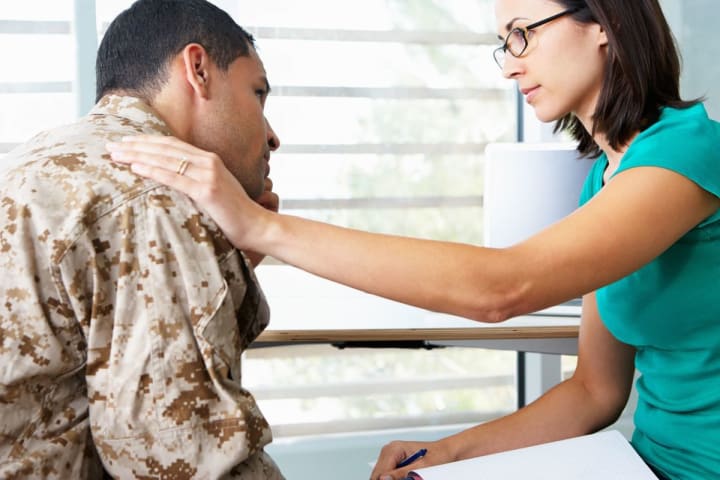 Sometimes family counseling is the best way to combat PTSD. As a great resource for both the veteran and the family, both parties will feel a sense of release, lessened guilt, and togetherness.
Your family is always there to support you, and doing counseling together is one of the best ways veterans with PTSD can get help, as the support is constant.