RAF Days Part 7
Final memories in Uniform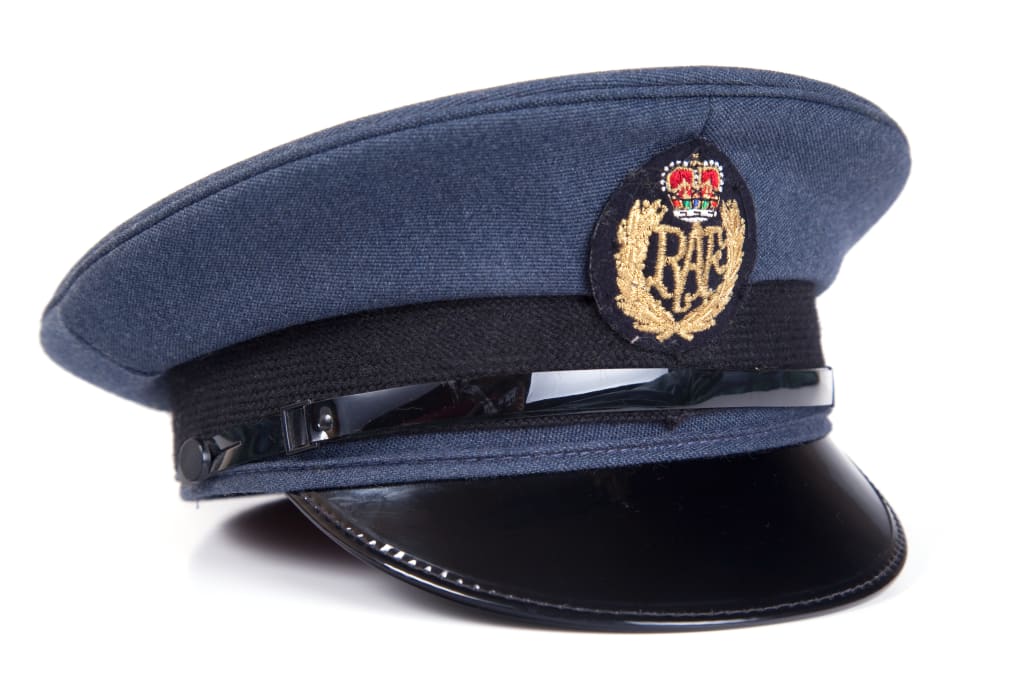 As 1973 began major changes in my life were about to take place anad these would see me return to Civvy street. More memories from my biography "Do or no Not"!
Apart from "Who's Next" the other album that was always on my turntable was "On the Threshold of a Dream" by The Moody Blues, and the song 'Lovely to see you' became an opener for 'Midas Mint' who were taking gigs basically wherever we could. The atmosphere wasn't that good though as there were a couple of egos that didn't gel with the rest of us so the writing was on the wall, and I retreated into the NAAFI, funnily enough at a time that they were thinking of using NAAFI equipment to put on discos, so with the use of the radio stations library (some copied onto cassette and played from that format so as not to rob the station), my first true discos began in earnest and I thoroughly loved them. I would build little lighting units to stand behind so I wasn't in the open on a table and started feeling like a proper DJ despite the age of the turntables and styluses attached. We had some great evenings and it became a regular event when I wasn't on shift work, and when the girls from the town started attending it suddenly became a LOT more fun. June of 1972 I became 18 and could finally drink beer so needless to say that evening the records started playing a bit more randomly as the alcohol kicked in, but what a GREAT Night. A live band were booked at the same time called 'Jumbo' and I got on really well with them. I thought they were going to be huge as they had a CBS records single 'Sitting Thinking' released that I thoroughly loved, but they disappeared without trace unfortunately. There were a group of guys and gals who were always at the parties as I called them, and one who nearly always tried to change his shift just to attend. Good times indeed.
I remember seeing 'The Love Affair' live at The Coconut Grove, not with the original singer Steve Ellis but replacement Gus Eadon who was a really lovely guy and chatted with me for ages afterwards. I was interested in the band as they were well known for their hits "Everlasting Love" and "Rainbow Valley" but less well known was the single "Speak of Peace, Sing of Joy" that they released in 1970, which was more of a progressive sound that I truly loved. Gus played the flute on the track and the similarity to Jethro Tull was always brought up which was fair, but I thought it augmented the track really well.
My relationship was going really well and I got to meet and spend time with her mother, a very lovely lady, and her stepfather who was a bit on the surly side but was to help me out in later years. The fact that Shirley could drive was a major bonus and I remember her having an old Ford Anglia that never seemed to let her down. She also had a dog called Skipper who liked growling at me a lot but he never really tried to bite me to my memory. We had a couple of pubs that we liked to go to and the Astra cinema in Newquay itself, and of course spending nights in the NAAFI or out when she was playing drums. It was the first true relationship that I'd had and it seemed to be going well, but I had nothing to compare it to so just went along for the ride and tried to keep an open mind.
As 1973 began there were whispers of defence cutbacks but I felt sure that I'd be ok, however it was not to be. I was due to take my Junior Technicians exam and had finally applied for aircrew which meant 6 weeks of admin training which, upon graduation, I'd have been a sergeant, and then training in air radar operation which would put me aboard a Nimrod. Literally as the first interview letter came through so did the notification that I was not needed. They offered me Trade Assistant General, which meant I would lose all my rank and end up sweeping aircraft hangars, RAF Regiment Gunner, which meant I would lose my rank and basically be a foot soldier, or take the money and run, which is what I did. My papers were signed in March of 1973 and my parents came down to collect me for the trip back home to Cardiff. I was heartbroken as I left the gates of RAF St. Mawgan, and I was bitter that all of the crap they'd put me through at RAF Cosford had been basically for nothing, although I will admit they did make me a better person. A lot went on that I can't mention here as I'm not sure how far down the line the official secrets act applies, but suffice it to say that I was proud to be a part of the RAF and VERY proud to wear the uniform. We were at peace during my time so I never had to raise a weapon in anger, but not so today, and I fully support every single serviceman and woman who are serving anywhere in the World against whicheverenemies of freedom exist. Thank you all for your service, I salute every one of you.

Len Davies
Len Davies was born in Wales and grew up in the 60's heavily influenced by the music and TV of the time. He is a DJ, Actor, Musician and Producer in the entertainment field. with 52 years in the industry he now lives & works in Los Angeles.
See all posts by Len Davies →