My Introduction To My Life (Joining The United States ARMY)
Military And Law Enforcement Experiences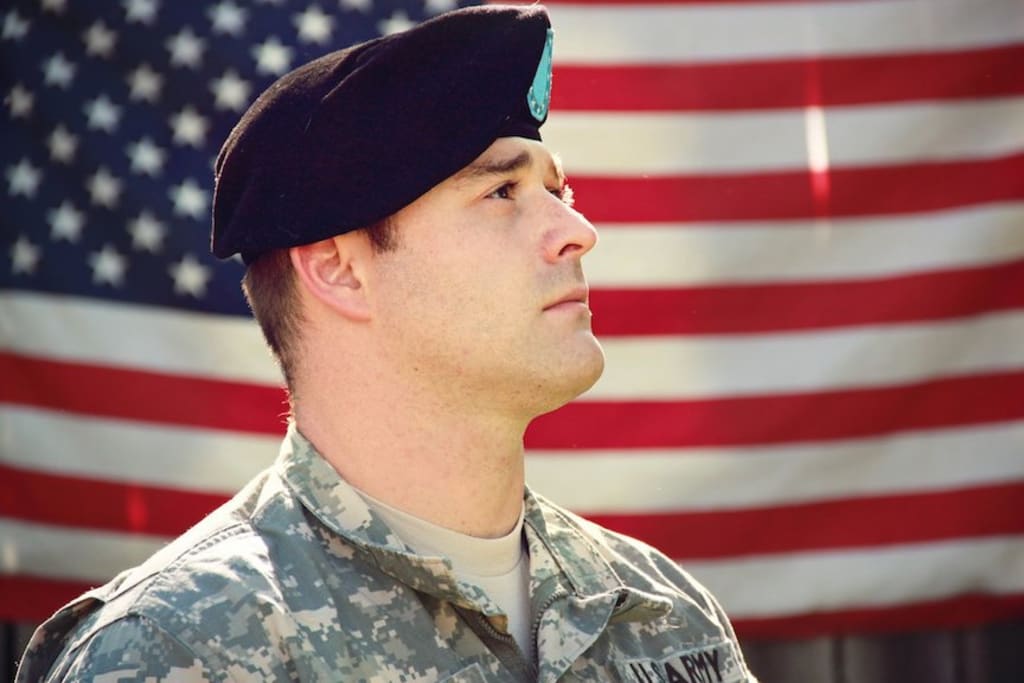 I will write about my life experiences in the Military first before Law enforcement.
Article #1
In this article (My Introduction), I will be writing about my life experiences while serving in the Military (4 Years) and Law Enforcement (10 Years And Counting...). The goal is to be able to help other people who are interested in serving in the Military or Law Enforcement. This is will be a compilation of articles which I will continue to write and publish here on Vocal Media. The point is for you to continue to come back and read more articles about my life experiences and anything that will be able to help you transition into your career, even readers who are already serving, or you as a reader and are just interested in the military/law enforcement life. I will talk about my life in the military first and eventually into my life into law enforcement.
The year is 2006, and I graduated high school, I knew I wanted to join the military. First choice was to join the United States Marine Corp, but after seeing their intense training and I was out of shape. I picked the United States Army, because of more choices to be based out of. Remember this was during Operation Iraq Freedom when deployments were 12-15 months deployments. I was a young man, and did not know what to expect but watch youtube videos of boot camp. My recruiter told me that I was able to pick my top 3 places I wanted to be stationed at after completing all the trainings which included Boot Camp and Individual Advanced Training.
The hard choice was picking to see which job I was going to be doing while serving for the next four years. Again, I was naive, and I had no mentor since I was the first person in my family to ever join the United States Military. So, I had to experience everything first hard and hopefully be able to help others and maybe more of my family members will join in the near future. I knew, I had my recruiter to ask all the questions I had but I was not thinking about any questions but to pick the right job and which three duty stations I wanted to go to.
The first choice was 11 Bravo (11B) which was Infantry. The soldiers in Iraq were getting killed and infantry was the worst job to be when it comes to mortality rate. I knew I had to pick something else, but my ASVAB score wasn't so great so I had minimal choices. Also I had to consider the bonus of each job that was offered to be that I could sign up for and where they had those jobs in which duty stationed. The two jobs that I wanted to do were Military Police or Truck Driver (88M-Motor Vehicle Operator). My recruiter told me that Military Police was not an option for me because of my ASVAB Score was too low. So, I went ahead and signed up as a Truck Driver which had a signing bonus of $5,000 and I would be receiving the money after completing all training required. I picked my job, my top three choices of duty stations, and now, I had to picked when and where to leave for Boot Camp. The two basic training that were starting that was the earliest were in a month and those were Boot Camp in Fort Jackson, South Carolina or Fort Knox, Kentucky. I decided to go to Fort Knox, Kentucky, which was an all boys Boot Camp. It was not a Co-ed boot camp, which Fort Jackson was.
On the next article, I will tell you about what I had to do before leaving for boot camp and preparing myself physically and mentally.
Come Back at a Later Date and I will have more articles posted.
While You Wait For More Articles Follow Me On Instagram (Click Below) @Outdoors_Duo_Unleashed. On my instagram, you can see more photos / videos of military / law enforcement content.
or click here (Below)
career
About the author
Served in the US Army for 4 years and LEO for 10 years. My goal is to write articles that will be able to help others who are interested in both career paths. To share my point of view. Also Follow me on Instagram @Outdoors_Duo_Unleashed
Reader insights
Be the first to share your insights about this piece.
Add your insights