Memories Of Germany
My First time arriving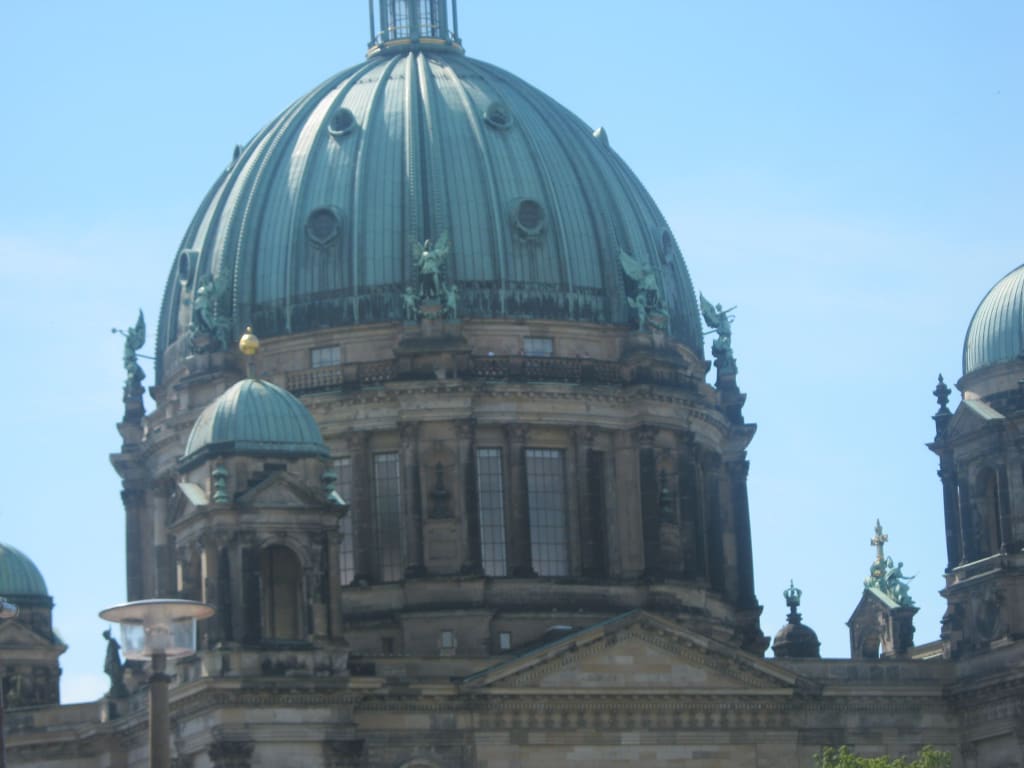 As I stepped off the charter flight that cold day in April 1979, I knew not what to expect. Here I was for the first time in a country that wasn't my own. We had a sergeant meet us at the airport and then the police dogs came through to sniff our bags for drugs and contraband. I was just eighteen and never been more than five hundred miles from Roanoke, VA for any extended amount of time now here I was more than three thousand miles from home. I was like thousands of others before me fear of the unknown.
There were many of us soldiers over three hundred that made that journey from the port of New Jersey to Frankfurt. There were several soldiers who were returning to Germany for a second tour of duty. They were the ones who had reenlisted.
I didn't go out the first night because I was only there over night and I was so petrified as well as worried about getting lost. I wouldn't return for months on a return flight heading home on leave. I do remember the people of Germany being very nice and polite to me. I would learn later that it was not just in Frankfurt but nationwide. I would learn my duty assignment was some eight hours north of Frankfurt by train, near Bremen. I was the only one going to this post, and I was placed on a US Army troop car and off I went. My sergeant gave me the details of who was meeting me and where. I was cold, but at this time we were required to wear our summer khaki uniforms. What a way to catch cold, I would find that the German people were really nice to us Americans. I also found that a little effort on my behalf would go a long way. I learned basic German so I could communicate with the citizens, but I still butchered the language at times. But the citizens really appreciated the effort and I was never made fun of or criticized for trying.
I also would spend time in Osterholz Scharmbeck just ten miles from the barracks. I loved the windmills and the the fact that it was quint little town and we could window shop, but also I would go to the movie theater and watch American movies in German. I also spent a lot of time in Bremerhaven as well staring out on the North Sea, and reflecting on what my future held. I spent many days away from the barracks and I loved what I was doing. I would learn later in life that my grandmother was half Dutch and half German. My grandmothers family was from the Mainz area of Germany. I had the pleasure of being stationed there, but didn't know that is where my family came from. Had I known I would have spent more time learning about my roots and about my family. I especially enjoyed my Rhein River Cruises which I recommend, mainly the castle tours.
Germany holds such fond memories for me. I spent two years being stationed there then when I worked for the airlines, I had the pleasure of going back again numerous times. It is one of the prettiest countries in Europe, from Munich to Berlin. My time at Neuschweinstein Castle, and to areas that were off limits when I was stationed there. I plan to go back and spend about two months visiting this wonderful country. I also enjoyed my visit to Eagles nest and Dresden. The Russians did a wonderful job rebuilding the city using almost all original material after it was heavily bombed by the allies in World War Two.
My first tour was to Helgoland Island off the North Sea area of Germany, it is a beautiful island and is only accessible by boat. It is an all day tour and is well worth the price of admission. I remember we arrived by boat, docked off the island and took smaller craft to the shores.