Marine Corps Stories: The Verve
Four Marines talk about life and death.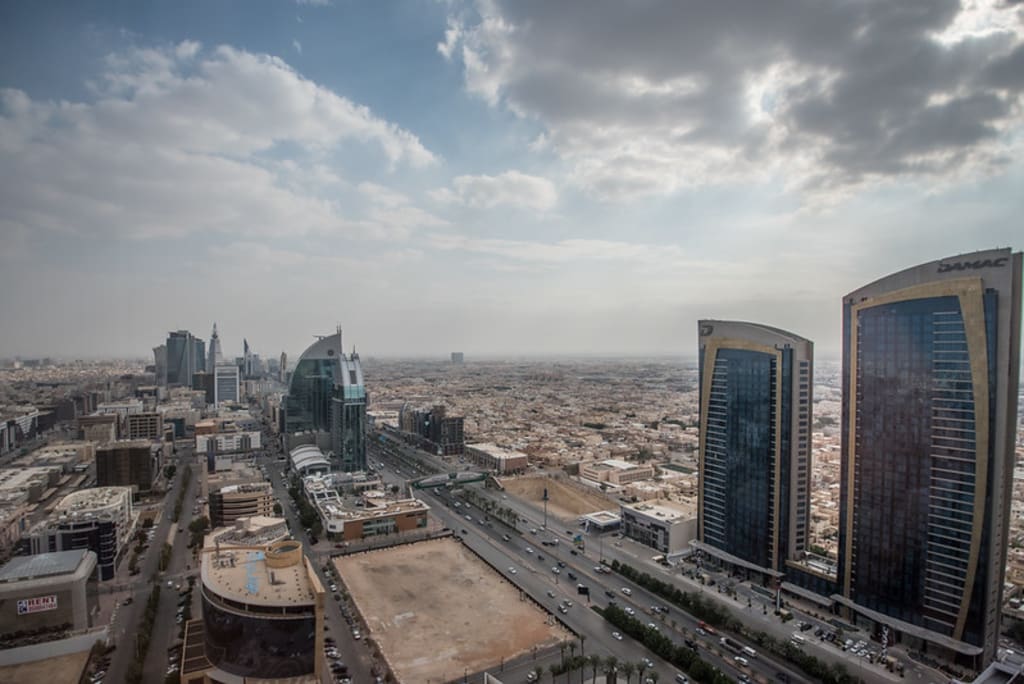 "Caskets and urns. That's all we are. That's only if you're lucky. Sometimes you just come up missing. Sometimes forever. Did you know that there are over 80,000 US military personnel missing in action going back through the decades? Yes, I tell you. Caskets and urns. Or maybe a mass grave. That's where they put a bullet at the base of the skull and you drop into a ditch and they just cover you over with dirt and keep it moving. What do you want, Melissa?" Staff Sergeant Guenveur asked.
"I would prefer it if you were not so negative, man. Goddamn! It's Christmastime. I've toured Iran twice and this is my third time in Saudi Arabia. I'm not about to hear all that talk about death too soon. It's coming. I know. But I'm not going to wallow in it. That's the long version of saying an urn. I want my family to then spread my cremains along Rehoboth Beach," Staff Sergeant Melissa Frampton said.
"Took you long enough. I don't know. That whole casket and hearse thing seems a bit much to me, too. Just hold a memorial. I don't care. Shoot my cremains from a cannon. I could give one."
The Marines discussed their mortality with the verve of college professors pondering the origin of the universe. But they had committed themselves to the mission. America had finally realized and acted upon the fact that Saudi Arabia funded and supported terrorism around the world along with Iran. Guenveur and Melissa sat in the armored vehicle in Riyadh. Just days before Christmas, they, with Sergeant Sidney Capp and Corporal Felip Delgado, experienced significant downtime. This afforded them the moments to go back and forth about life and death and just about anything else.
"Staff Sar'ent Guenveur," Corporal Delgado said.
"What do you want, Delgado?"
"Why are we just parked here?"
"We were given orders to just remain here by Colonel Raquel Marsh handed down through the ranks. So, we obey orders and remain stationary. Does that answer your question Delgado?"
"Yes, Staff Sar'ent," the corporal said.
Melissa turned to the corporal. "Hey, in the meantime, why don't you get out your crayons and start filling in those coloring books that came with the MREs," she said with a wry smile.
"Speaking of crayons, how did that nasty rumor about Marines eating crayons even start? I mean that had to have been the Army's first," Capp said.
Melissa blinked her blue eyes and said, "It was. The Army's low standards for taking in almost anyone earned them the role of being the eaters of colored wax. Along the way, the paradigm shifted to fall into the laps of Devil Dogs. It's just the green weenie once again rearing its ugly head."
"Is that right?" Capp asked.
"It's what I looked up, anyway," Melissa said. A beat.
"I want my grave to be covered up by my family," Capp said.
"Back to this already, I see," Melissa said.She rolled those baby blues.
"Yes. I want the whole nine yards. Horses, the Body Bearers. Everyone crying over me. It's going to be spectacular."
Guenveur spoke. "A few things, Sidney. One: you're not going to be here to know any of this will be going on. Two: You're going to be buried at a VA cemetery right?"
"I plan to," he said.
"Alright. So there will be groundskeepers to handle the burial. Three: I don't know if you're going to have the Body Bearers. They're rather exclusive."
Capp sighed. "I can only dream."
Then, a vehicle came screaming through a passageway about twenty yards from the Marines and exploded. The blast rocked the vehicle but did not disturb the occupants. They all hopped out with their rifles at the ready. The car remained in flames. It gave off heat like a large kerosene lamp.
"Was that supposed to hit us?" Delgado asked.
"That seems to be the case," Melissa said.
No gunfire or other attackers appeared.
Melissa contacted Gunnery Sergeant Booker Hopkins. "Yes, Gunny we just had a near hit with a vbed. All accounted for and safe."
"Goddamn," Delgado said as he inched closer to the car that still gave off flames. "This would be a crematory situation, right?" he asked.
"I'd say," Guenveur said. He turned to the charred occupant of the car. "Merry Christmas and burn in hell, you bastard."
The Marines returned to the vehicle and received orders to find a new location within the city. They set out once more.
marine corps
I am a forever young, ego-driven, radical hipster from Delaware. Investor. Objectivist for life. Instagram: @skylerized
Twitter: @SKYLERIZED
Receive stories by Skyler Saunders in

your feed