It's Finally Time
A Short Story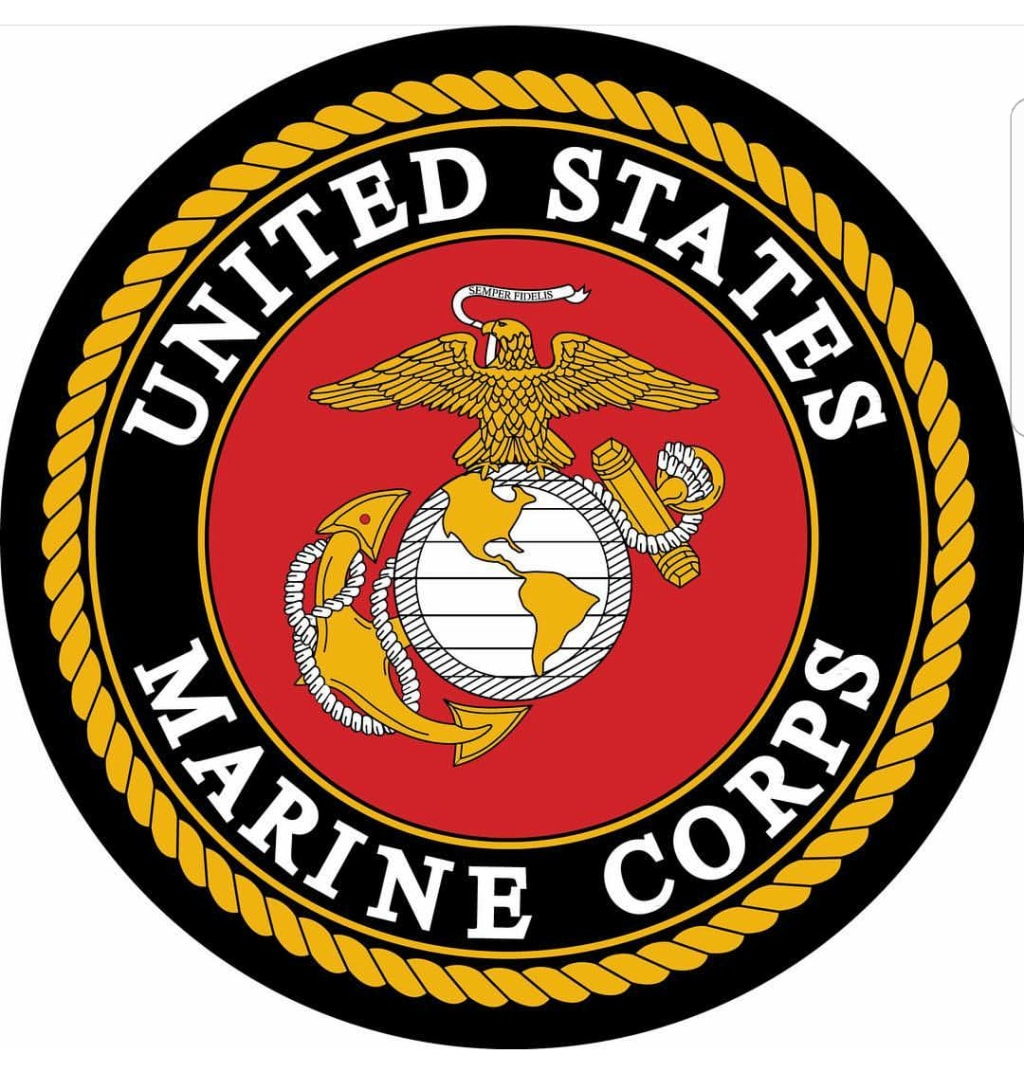 "Please, I need you here to tell me everything will be alright."
"Jesse, are you alright?" He stayed silent. But Chelsea knew something was wrong. Jesse was rarely this quiet. As she went to put her arms around him, a single tear started to roll down his cheek.
"Thank you babe, I love you." He held her close. Chelsea promised him that everything would be alright. She adored her boyfriend—they had been together for a year and a half.
"Chelsea, I know we've talked about this before, but I'm serious this time. I'm going to enlist in the marines, but I need your support." Yes, they had talked about this before, but Chelsea could not bring herself to tell him the truth "Chelsea, are you alright?"
"Yeah, fine, just thinking, that's all." She said as she held back tears. Am I ready for this? "Jesse, you know that no matter what I'm feeling now, I will always support you." On the night table, the photo of them at the beach which eventually brought a smile to her face, now mocked her. Because soon, he would be gone.
"What are you thinking about babe?"
"Just how lucky I am to have you." He kissed her.
"Stay with me tonight?"
"Anything you want," Chelsea added " I know you have struggled, and I see that. But I just want you to know how much I love you and that I will always be by your side."
Chelsea loved waking up in Jesse's arms.
"That sounds lovely Jesse." She snuggled closer to him, all the while thinking how much time together will we have, put her head on his chest and listened to his heart beat.
The next evening, she had dressed for their dinner date. Chelsea had put on a maroon off the shoulder dress, She had chosen to wear black heels which complimented the dress beautifully. To finish the outfit off, she put the perfume he loved, and the heart pendant he had given her.
"Chelsea, you look amazing." He said as soon as he saw her
"Aww, thanks, babe." She told him that he looked good, too.
At her favorite Italian restaurant. They sat down at a table and talked about what they would order
"Are you going to order the usual babe?" He smiled and let out a small chuckle.
"Not sure, did you want to start with an appetizer, maybe garlic bread?"
"Are you ready to order?" The waitress said.
"We will start with the garlic bread as an appetizer, and I'll have the penne vodka."
"Me too."
As their food arrived, Chelsea started to get even more suspicious of Jesse. "Jesse, we need to have a serious talk." She said as she tried to hold back the tears.
"What is it, Chelsea, what's wrong ?" He seemed angry with her. He had a look of disapproval on his face. Jesse always looked at her the same way every time she told him that they needed to talk.
"Well, I've been thinking about us and you leaving soon. I may not be able to handle that."
"I know you're scared, but it's only temporary doubt my love."
"I don't know Jesse, who knows what the future holds for us." She said as he looked at her with a look of hope; a hope that things would turn out like he planned. Everything had to go perfectly tonight.
"Please, I don't want to be without you." He's making this hard. End it now?
"Chelsea, are you alright?"
"Yeah Jesse, just give me a minute."
"I'll be back." After twenty minutes Chelsea returned to the table. "Sorry Jesse, I just needed some air, that's all."
"Well Chelsea, I've been meaning to ask you something, but now I don't know. How are you feeling about us and the future?"
"Jesse, after a bit of thinking, I promise you that I will be here for you always. I love you but-." Before she could say another word, Jesse cut her off. "Good, because I have been preparing for this moment for a long time. He looked at Chelsea, got up out of his chair and got down on one knee. "Chelsea, my love, ever since the day we met, I have fallen even more in love with you with each day that passes. You are my love, my girl, my best friend, my shoulder to lean on, my smile and my laugh." Jesse hesitated for a moment. "Well I guess there's one last thing to do. Chelsea Marie, will you marry me?"
"Jesse, of course, yes." She said without hesitation. He placed the ring on her finger; as he did, tears filled her eyes.
But later, Staring at the window in her bedroom, she could not help but notice the diverging roads outside. She lifted her head up just enough to realize what the white speck on the window was. It was starting to snow. To Chelsea, the snow was peaceful. But she was struggling. She loved him with all her heart, and he was about to become her husband in a few short months after he returned from basic training. She looked down at her hand, at the ring. Chelsea knew that Jesse loved her and would be devastated if he lost her. They were the ideal couple. But creeping again; a shred of doubt.
How happy he made her. Chelsea lay on her bed and closed her eyes. She was looking back on all the amazing things that have happened this past month. A moment later, she was interrupted by someone walking into her room; it was Jesse. She looked at him as he smiled.
"Hey you, what are you doing here?"
"Just thinking, I can't believe you are leaving next month. How am I going to handle that Jesse?" She said as he sat on the bed next to her with his arms around her
"Stop worrying Chelsea, I love you." He took her left hand and guided her attention to the ring on her finger. "It's only three months, and when I return we'll be married. Just think about that."