How To Make It Through Basic Training as a Female
The Army isn't a men's world anymore. Learn how to make it through basic combat training to become a female soldier.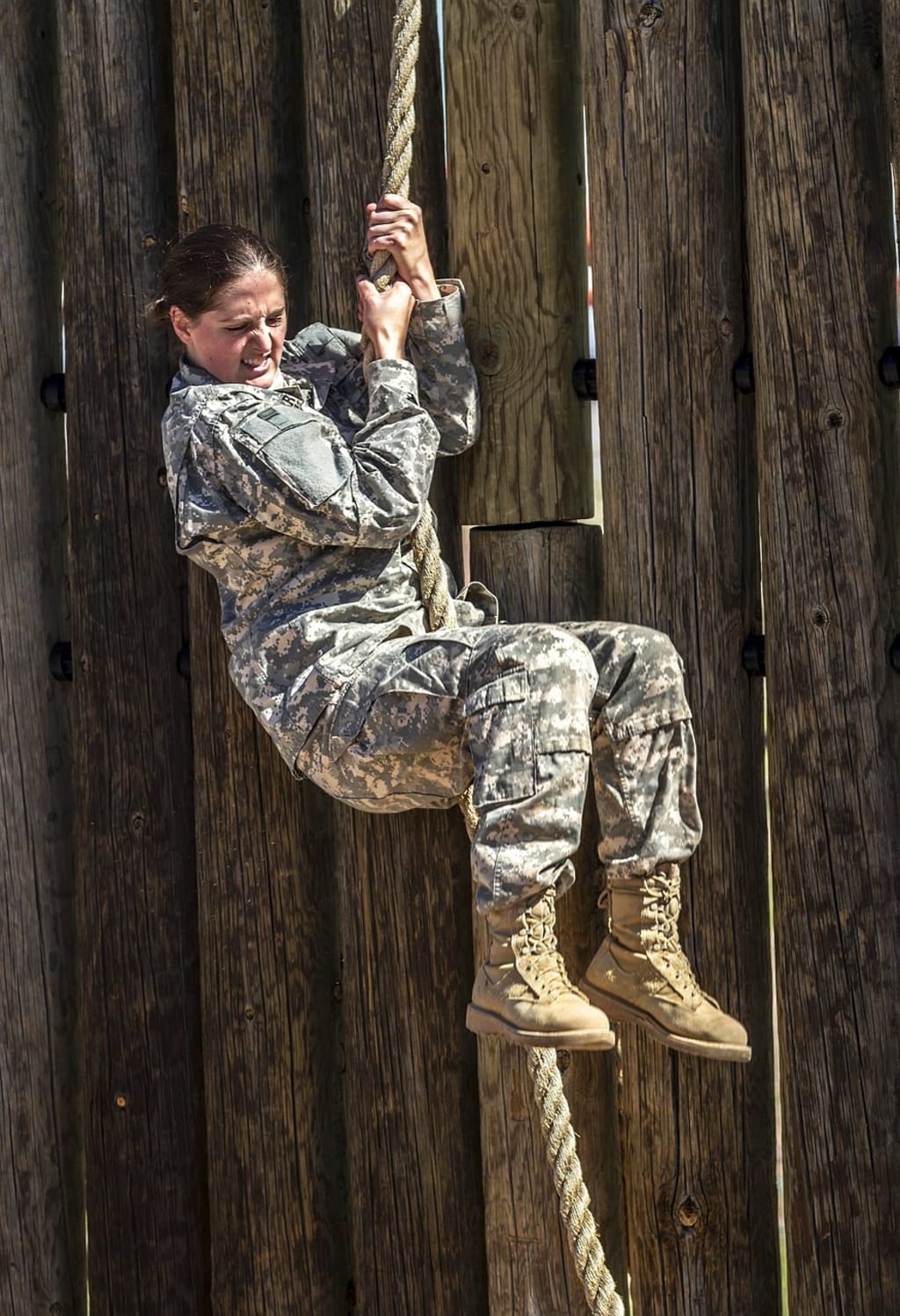 Women have just recently been able to join any branch in the military, which includes infantry. It's a huge step forward for women, but what does it really take to make it through the first step of becoming a soldier?
Being a female in the military can be intimidating. You are surrounded by men, you have lower standards of physical fitness, and your male counterparts don't expect as much from you.
Here's how to prepare for these issues and more before shipping off to basic combat training:
Physical Training (PT)
My Senior Drill Sergeant in BCT told my platoon something that has never left me. He asked us what is so different about the military compared to other sports? A lot of us thought it was versatility and being well-rounded. Wrong.
"Being in the Army, there is no off season. You must be at your peak all year round."
I always remember this when I'm feeling unmotivated and I don't want to do ten more push-ups.
Females tend to fail out of BCT because of PT. The standards are not high and if you put in the extra work each week, you will meet and exceed these standards.
Train before shipping to BCT. It will help you more than you know. Research the standards for your age group and make sure you are at the minimums before leaving. It will make BCT a lot easier for you.
Know your stuff.
The Army has the Future Soldiers program and website. Utilize these tools.
Learn how to do an about face, right and left flank, and how to properly salute.
Research the ranks and insignias, understand land navigation, know the phonetic alphabet, know military time, and memorize the general orders.
You better know the Army Song and the Soldier's Creed prior to shipping. You'll be reciting them every morning before doing PT.
Perfect the sock bun.
Appearance is everything in the military. If you do not look professional, you will not be taken seriously as a professional.
Males are required to shave every day and females must have perfect hair.
My bay went through a hair check every morning for the first three weeks of basic. We stood at the edge of our bunks, did an about face on command and all 61 of us got told our hair was not good enough.
Know how to slick your hair back into a perfect sock bun with no fly-aways or bumps. You'll thank me later.
Don't be scared of the weaponry or getting dirty.
So many females in my battery complained about their hair, were scared to shoot their M16-A2 and didn't want to throw live hand grenades.
If you have any of these feelings, get over it. You'll be in for a shock when you have rifle marksmanship for 1.5 weeks and have to hold and throw two live hand grenades plus countless dummy grenades in the qualifications course.
You'll also get down in the mud and dirty. My Drill Sergeant made sure to have us low and high crawl in the muddiest part of the field when we did individual movement techniques (IMT).
Enjoy your time.
Being away from your family and cut off from the world is hard. It is a stressful environment, but it is purposeful. It will make you a better soldier in the long run when you realize how to adapt to stress.
I have a lot of fond memories from BCT. I made some amazing friends that I am proud to call my brother — or sister-in-arms, I learned from the best Drill Sergeants on how to be the best soldier I can be and I learned so many skills that are applicable in civilian life such as time management, adapting to stress and overcoming fears.
You'll be happy you joined. Hooah!

Amanda J. Treible
I am a United States Army soldier, recently graduate from BCT in August from Ft. Sill, OK. I am currently going to school to get my bachelor's degree in journalism from Temple University.
I also have a dog name Ruby and a coffee addiction.
See all posts by Amanda J. Treible →