Documentary Review: 'Heval' A Hollywood Actor Makes Friends in Syria
Did Michael Enright really leave behind a career in Hollywood to fight terrorists in Syria? Yes, but why?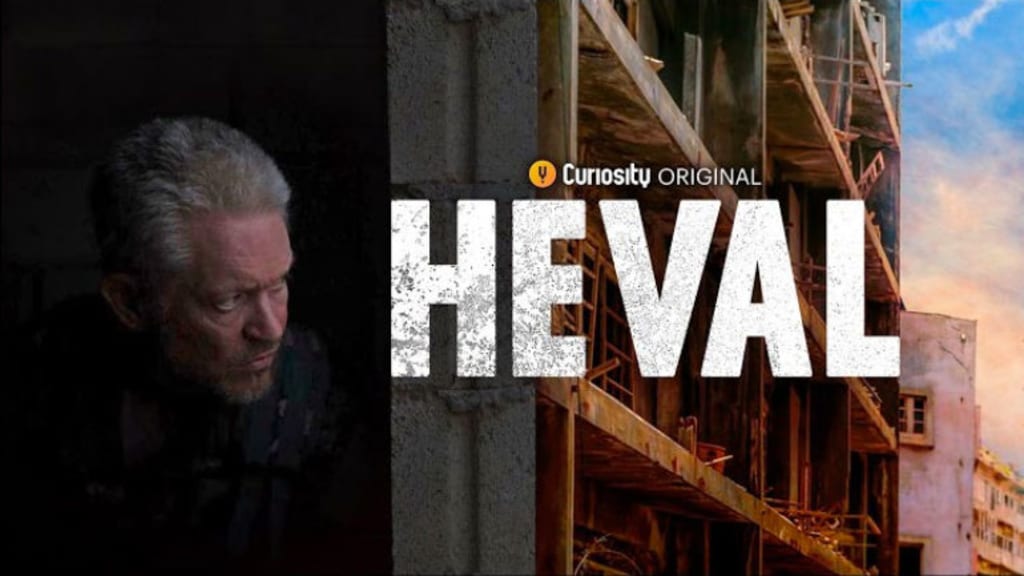 Heval, in Kurdish, means friend or comrade. Actor turned Freedom Fighter, Michael Enright received many questions and concerns after he claimed to be a Heval of the Syrian refugee movement. The former deep bench supporting player in the original Pirates of the Caribbean movie, Enright joined the U.S backed Kurdish Militia to fight ISIS in 2015. The new Curiosity Stream original documentary, Heval, examines the mystery surrounding the actor turned unlikely soldier, the doubts surrounding his account and the evidence that may show he's sincere.
Michael Enright moved to America in the 1980s to pursue an acting career. He was a handsome young man and found work as extra and, eventually, as a supporting player in, as mentioned before, Pirates of the Caribbean, as well as the Tom Cruise-Cameron Diaz action comedy, Knight and Day and his most high profile role as a villain on the ABC/Marvel television series, Agents of S.H.I.E.L.D.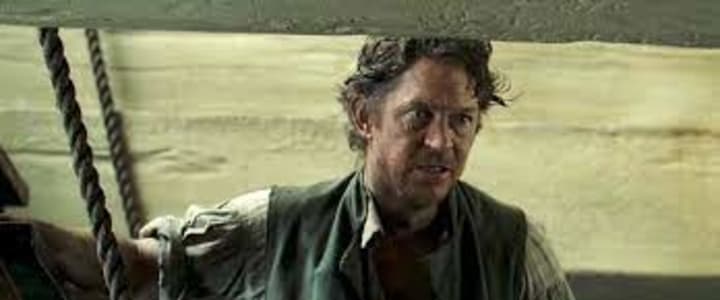 Then, in 2015, against the advice of his closest friends and in defiance of much good sense, Michael Enright volunteered to join the Kurdish Militia in Syria with the intent of fighting ISIS. Michael Enright had no training as a soldier, no military background, and, aside from firing fake guns on movie sets, he'd never fired a real weapon in his entire life. So why? Why did an actor decide to join the Kurdish Militia and fight in a deadly warzone in Syria, one of the most dangerous places on the planet?
That question is at the heart of Heval, the documentary by Emmy Award winning documentarian Adam R. Wood. Having read Enright's unbelievable story in the Washington Post, Wood tracked the actor down and found out that he's no longer allowed in America. Living and struggling to get by in Belize, Michael Enright opened up to Director Wood about how he ended up here, a man without a country, a Brit by birth, he's now fighting with American immigration about coming back to America.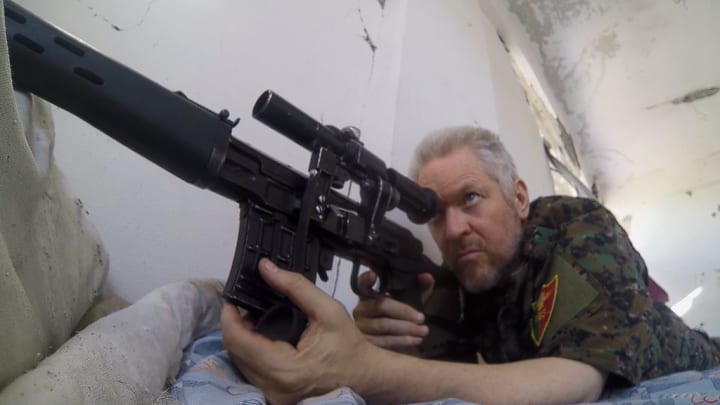 The story of Heval is pieced together from Michael Enright's own documentary footage of his time in Syria. According to Enright's account, backed up by Kurdish militia leaders, Enright was tasked with capturing battlefield footage due to his status as a Hollywood actor. Others claimed that Michael himself insisted on filming the action as a way of burnishing his own ego and promoting his career. Though the movie seems to clearly side with Enright's account, the doubts surrounding his time in Syria make for a compelling documentary story.
Washington Post reporter Manuel Roig-Franzia, whose article inspired the documentary,is featured in Heval and delivers some terrific details from his remarkable recounting of Michael Enright's story. A good reporter, Roig-Franzia provides skepticism but also fairness to Michael's story. It's Roig-Franzia who provides a key part of Enright's most questionable claim, a claim that a high ranking official in U.S intelligence used Enright to retrieve intel on both Isis and the Kurds and that this high ranking official, only referred to as 'The Blonde,' promised to get him back into America if he acted as a spy.
This 'The Blonde' character is seemingly the only aspect of Michael Enright's story that isn't backed up by some legit fact-checking. Though some have stated that Enright is an egotist, out to create a legend for himself, with some going as far as to invent stories about how he was given a gun with no firing pin because he was too much of a loose canon to be trusted with a real gun, there appears to be good evidence that Michael Enright fought bravely alongside members of the Kurdish Militia.
Members of the Kurdish Militia are featured in the documentary and appear to back up Michael's many claims of valor and kinship with the Kurds in their fight against ISIS. Indeed, footage does show Michael Enright with the Kurdish Militia during their most vital and deadly fight, a fiery and bloody battle in the Syrian city of Raqqa. There are still questions about Michael Enright's motivations, his ego, his mental health, but it is hard to deny boldness and willingness to risk his life for an uncommon cause.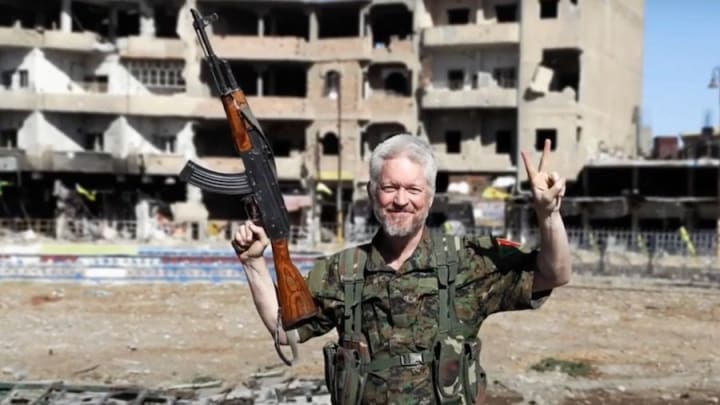 Heval is the first original documentary from the documentary streaming service, Curiosity Stream. It can only be viewed by subscribers to the site but that subscription does come with a vast library of documentary series and features. It's only $2.99 per month or $20.00 for the year. They are not paying me to tell you this, I just want to recommend that you see Heval for yourself and this is the only way to do it. Heval debuted on Curiosity Stream on September, 17th, 2021.
movie review
About the author
Hello, my name is Sean Patrick He/Him, and I am a film critic and podcast host for Everyone's a Critic Movie Review Podcast. I am a voting member of the Broadcast Film Critics Association, the group behind the annual Critics Choice Awards.
Reader insights
Be the first to share your insights about this piece.
Add your insights