Documentary Review: 'A Cops and Robbers Story' Brings an NYPD Pariah into Clear Focus
If you think you know who Corey Pegues is, you need to see the real deal in 'A Cops and Robbers Story'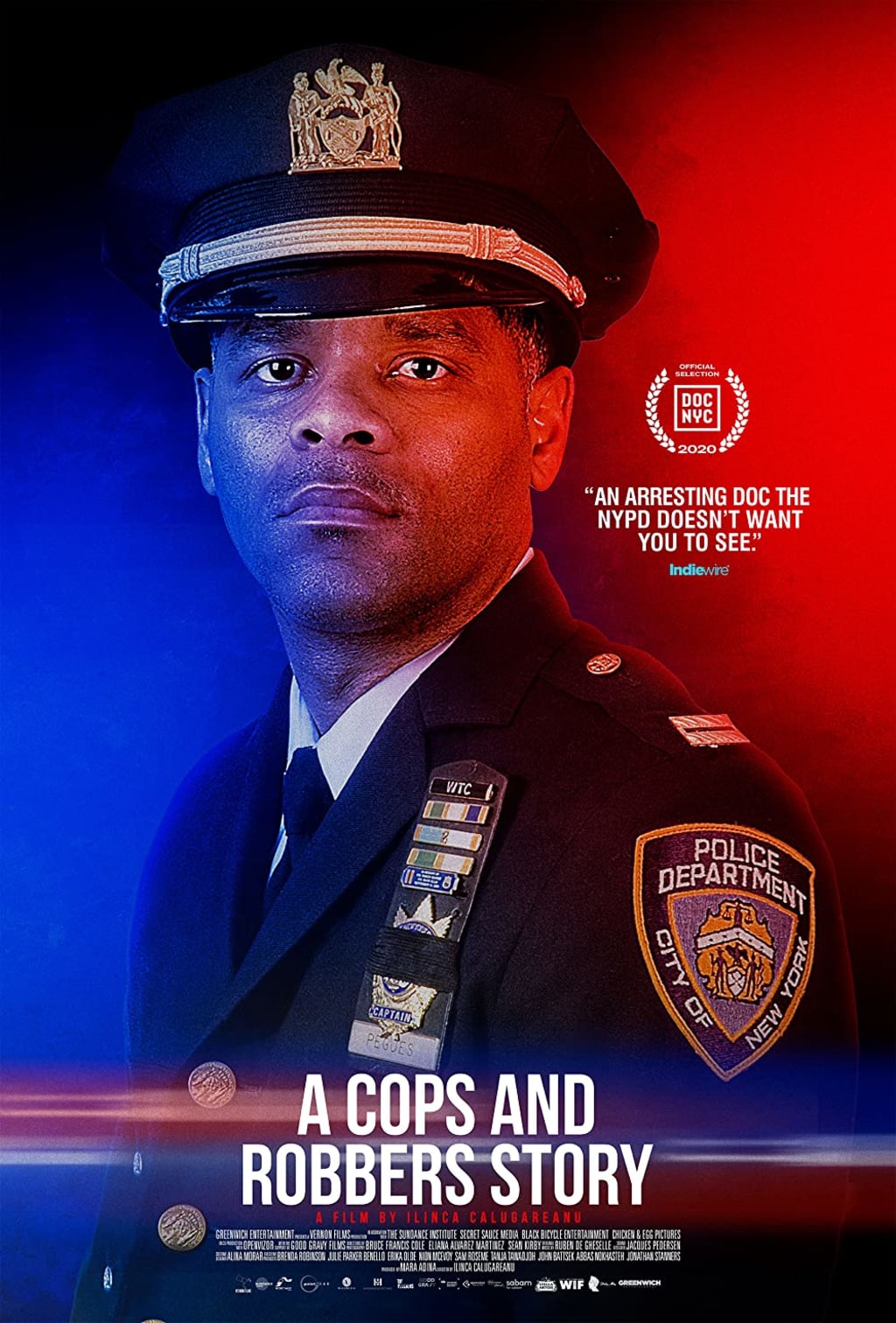 When former New York Police Department Commander Corey Pegues went on the Combat Jack Podcast and opened up about his past as a gang member and drug dealer he created a firestorm. Amid such a frenzy it's very easy for the truth to get lost in the hot takes, spin, and agendas of those eager to opine on controversial topics. That fact makes a documentary like A Cops and Robbers Story so valuable. This documentary lays bare the life of Corey Pegues in all of its complexity and controversy.
Directed by Ilinca Calugareanu, A Cops and Robbers Story lays out the conflict of Corey Pegues in the opening moments. Pegues was a member of the NYPD and instructed officers regarding identifying known drug dealers and proper investigative technique. The bones of his presentation was a VHS tape and when he pressed play his heart nearly stopped. The video laid out the leadership of the famed New York street gang, The Supreme. In a talking head interview Pegues nervously recounts his reasonable concern that he himself might be listed in this chain of command.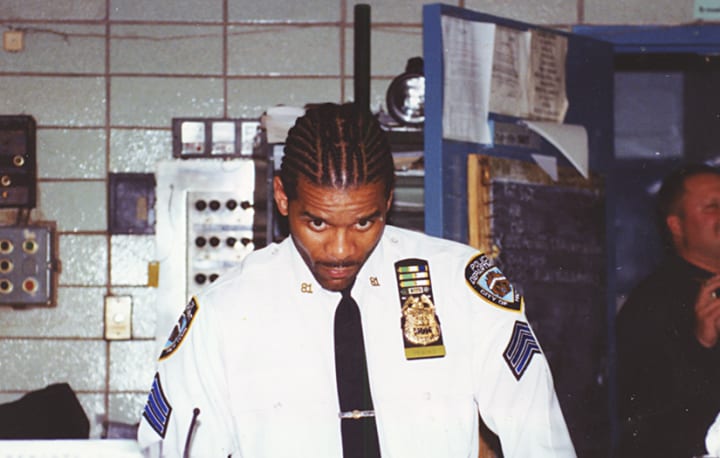 In the late 70s and 80s, Corey Pegues adopted the nickname Life and made remarkable amounts of money selling crack cocaine on a New York City street corner. His drug dealing career came to an abrupt end at the age of 17 when he failed to kill a drug dealer who'd attacked him and chased him off of his corner. As Pegues tells the story a re-enactment starring Pegues' son plays. Pegues had taken a gun to kill the man who took his corner but Pegues was so inexperienced with the weapon that when he pulled the trigger, it only clicked. He pulled the trigger again and the same thing happened.
Pegues ran away as the man tried to shoot him and nearly killed several bystanders. While hiding, Pegues came across a military recruiting center. Pegues asked the recruiter how quickly he could get him out of New York City and in less than a day, without even going home to tell his family, Corey Pegues joined the military and went to basic training down south. Naturally, he hated it. The dogged heat, the endless drills and the submission to authority did not suit him. That said, he did start his life over completely.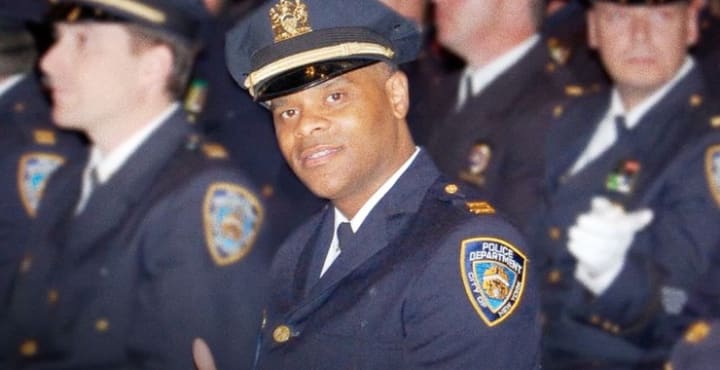 By the time Pegues left the military he had a wife and children and was headed back to New York with a plan. Much to the surprise of his family, Pegues used his military background as a stepping stone into the Police Academy and that became a step toward the most unexpected rise through the ranks in the history of the New York Police Department. Despite getting the worst assignments imaginable, Corey Pegues succeeded, studied, and became an undeniable presence in the leadership of the NYPD.
Pegues did all of this while never lying about his past but not revealing it either. Despite keeping a remarkably high profile, Pegues' past remained mostly in the past with few questions, even from NYPD higher ups. Of course Pegues' crew of friends and fellow dealers from the corner had a few questions for their old friend and he never shied away. Despite the risk of being accused of consorting with criminals while in NYPD leadership, Corey Pegues refused to turn his friends away.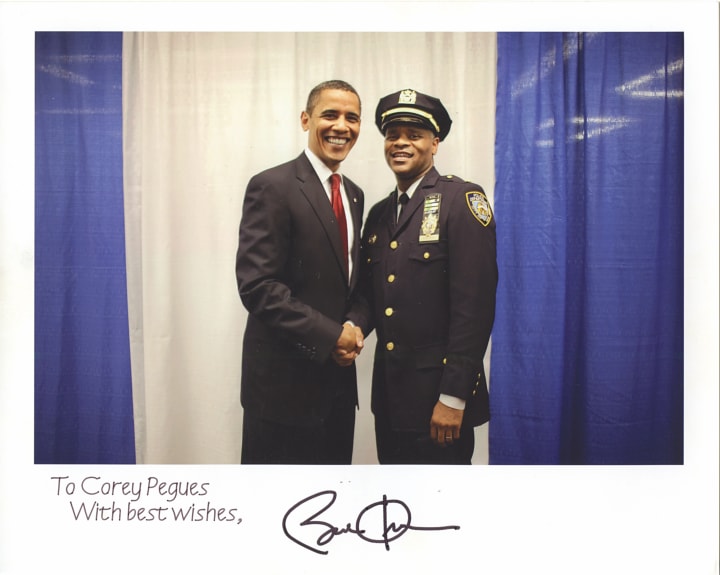 The stories told by Corey Pegues' friends, all of whom were still alive and having survived their own time as criminals and prisoners as the documentary was made, are a colorful and lively and give a remarkably clear picture of Pegues, a man who became notorious after his career ended and he chose to reveal his past. A Cops and Robbers Story does well to bring the real Corey Pegues forward, a complicated, cantankerous and supremely intelligent man who has a lot of well informed opinions on police and social justice, opinions that those who have distorted his legacy would prefer you did not hear.
Rather than listen to the way others have told Corey Pegues' story, see it for yourself. I highly recommend A Cops and Robbers Story which opens in limited theatrical release on January 14th, 2022 with a wider release on January 28th.
About the Creator
Hello, my name is Sean Patrick He/Him, and I am a film critic and podcast host for Everyone's a Critic Movie Review Podcast. I am a voting member of the Broadcast Film Critics Association, the group behind the annual Critics Choice Awards.
Reader insights
Be the first to share your insights about this piece.
Add your insights