Could 'JAG', the Successful Military Series, Be The Next Reboot for CBS?
Fans are clamoring for an answer and hoping for a yes!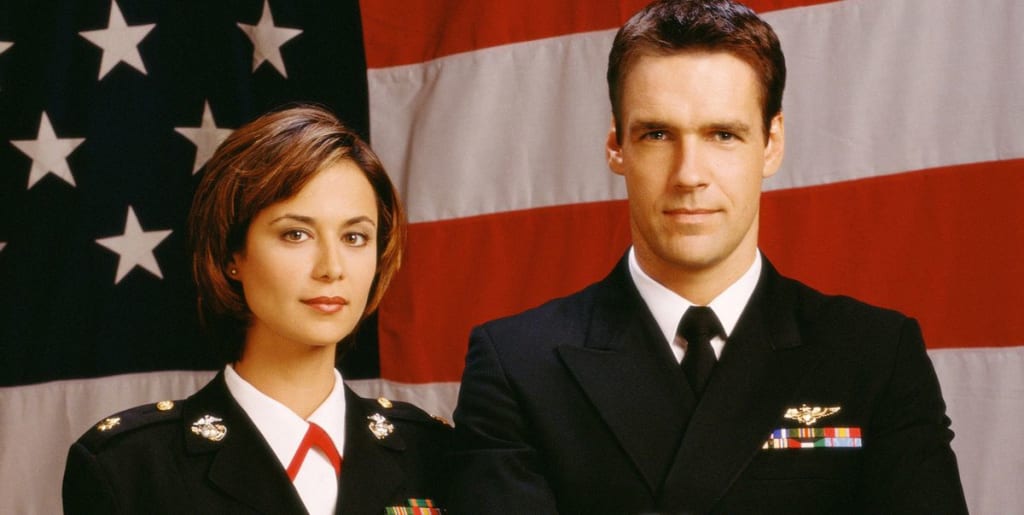 Catherine Bell and David James Elliott as Sarah MacKenzie and Harmon Rabb
JAG, the popular CBS series about a group of lawyers at the Judge Advocate General's office, came to an end in 2005, but the successful military drama, which ran for nine years on CBS and one on NBC, hasn't lost its legion of fans nor have the show's stars—Catherine Bell and David James Elliott.
When the news rolled out that David James Elliott would be reprising his character, Harmon Rabb, Jr., from the series, the speculation of the possibility of a reboot began, and apparently, it isn't without some merit.
NCIS: LA showrunner, R. Scott Gemmill told TV Line that he would "never say never to anything," but added that it [the possibility of a reboot] was up to the network as it wasn't his call to make. He added that the crossover would set up Harm and Mac with a "cool permutation" that would take the couple in "a whole different direction."
Gemill's comments were confirmed by David James Elliott when he spoke with New York Post about his upcoming arc on NCIS: Los Angeles.
"He's no longer practicing law. He's now an executive officer aboard a nuclear war ship, a carrier, and he's second-in-command. He gets to fly jets again and is head of the air wing — his responsibilities are certainly great and it's a new challenge. This is a different guy, a different person than he was."
The idea of Harmon Rabb not practicing law may be a tough pill for some fans to swallow, but the series often highlighted Rabb's devotion to flying jets. Clearly, some thought has gone into the resurrection of his JAG character, and this new stage in his life certainly seems plausible, given the ending of the 2005 series.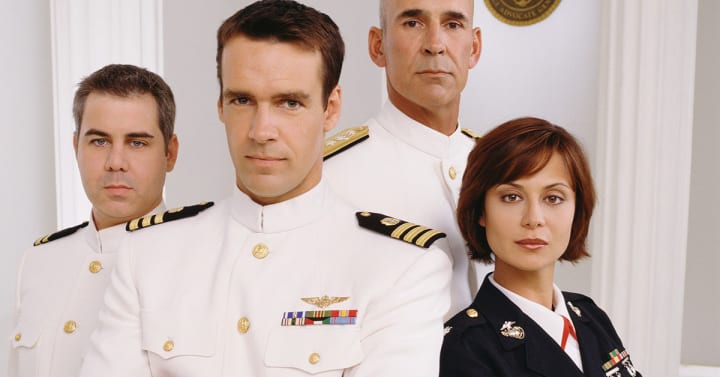 Before the credits rolled on the final episode of JAG, the two main characters, Harm and Mac expressed their love for one another and made the decision to marry. The only caveat was they'd been offered commands at different posts—Mac in San Diego and Harm in London. The couple decided to leave the choice of who stayed in the military up to fate, and the series ends with a coin toss that was never resolved.
Over the years, Harm had a way of getting what he wanted, and it's not entirely impossible that the couple compromised, leading Harm to quit JAG and return to his first love so that Mac could continue her legal career in California.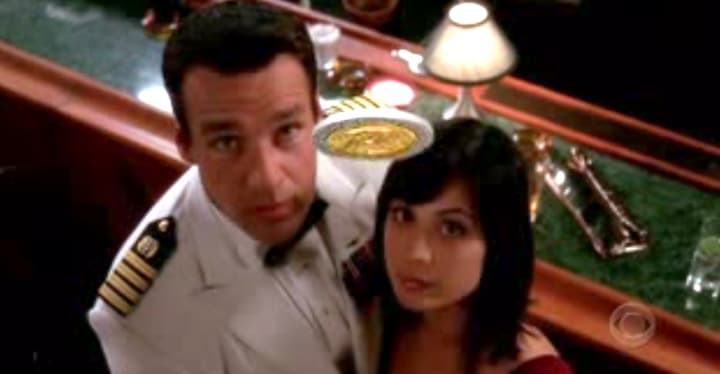 Though Elliott says there's been nothing official, his comments to the New York Post could be a sign of things to come, especially since he's open to the idea.
"This would be a re-imagining of the characters which, to me, is a very interesting way to go. We can bring in the old fans and have the opportunity to bring in new fans with a fresh, exciting show.
"It would be kind of like 'Star Trek' in that there would be no end of story possibilities, since the ship is like an ER on the water, like a small floating city, with political and international intrigue. I would certainly be open to it."
Being that The Last Ship, a series that began aboard a Navy ship, enjoyed a successful five-year-run that recently ended, it's likely that a JAG reboot that takes place aboard a Navy vessel would draw in the viewers, especially if Harm and Mac were headlining the series. This might prove a bit of a challenge, though, considering Bell currently stars in the successful Good Witch series and Elliott is starting in the upcoming Netflix series, Spinning Out.
There's no doubt that JAG fans will be tuning in the return of two of their favorite characters beginning May 12th on. Should a ratings boost result, this might have an impact on CBS' decision to bring the much-loved series back even if a full 23 episodes per season isn't possible.
#JAG #JAGreboot #NCIS:LA #HarmandMac #HarmonRabb #SarahMacKenzie #DavidJamesElliott #CatherineBell