Alexander Skarsgard Commands Nat Wolff in A24's War Drama 'The Kill Team'
The film is inspired by actual events and is based heavily off the powerful 2013 documentary of the same name.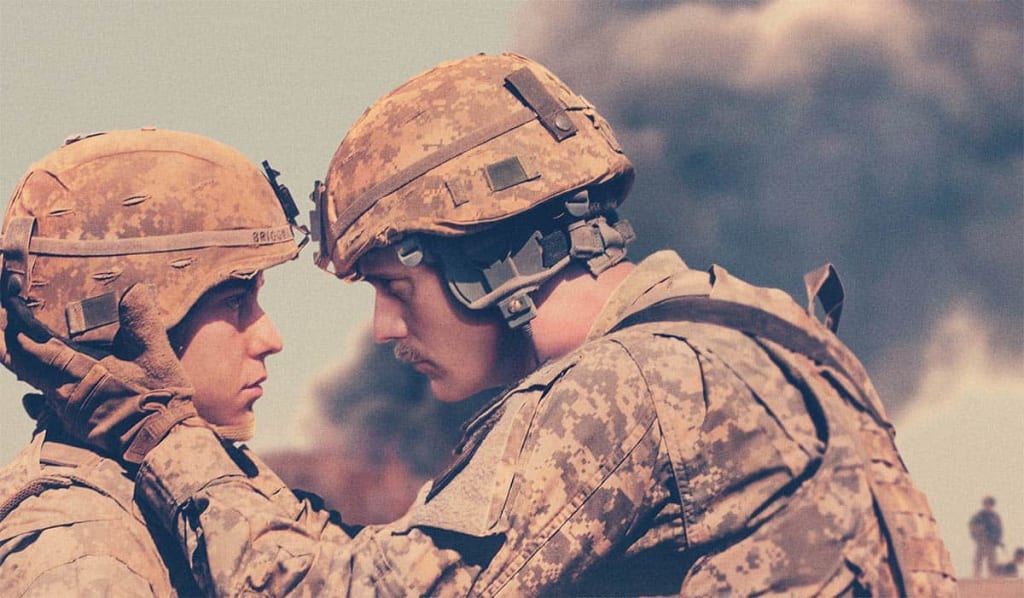 War can be hell for those that bravely choose to fight for what they believe in, and there is no one more courageous than a United States soldier. Those brave men and women go out into the field with enemies lurking in the shadows. Around every corner could be an enemy combatant looking to end that soldier's life. One must keep their wits about them as attacks can come when they least expect it, in more ways than one. But what if the bad guys weren't the only ones you had to worry about? What if those who you called brothers in arms were causing you to look over your shoulder? I can't think of a worse hell than being thousands of miles from home in a country where people are actively trying to kill you, and those who are supposed to be your allies are forcing you to sleep with one eye open. Ladies and Gentlemen, welcome to The Kill Team.
A24, everyone's favorite indie distributor, continues to churn out some compelling narratives, and this war drama continues their unbeaten streak of indie gold. The Kill Team is about a young American soldier in Afghanistan who becomes incredibly disturbed by his commanding officer's very questionable behavior and is faced with a dangerous moral dilemma. The story is based on actual events and was inspired by the powerful 2013 documentary of the same name. The Kill Team doc was selected as one of the year's top five documentaries by the National Board of Review. Dan Krauss, the director of the eye-opening doc, is serving as writer and director for the tale to be told on through a cinematic narrative.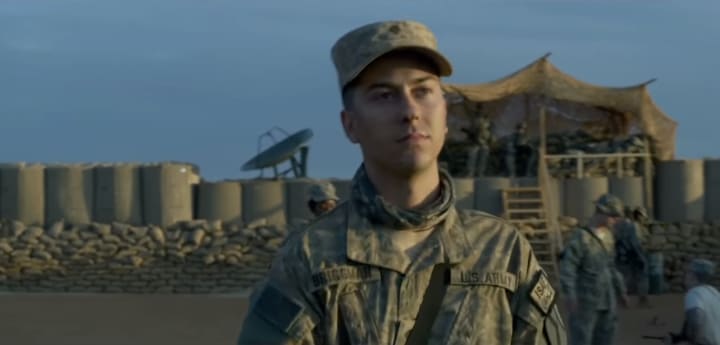 Nat Wolff plays US Private Andrew Briggman, the young soldier in the US invasion of Afghanistan. During his deployment, he witnesses other recruits killing innocent civilians under the direction of his sadistic superior, Sergeant Deeks. Deeks is played by Alexander Skarsgard and does not take kindly to anyone questioning his methods. He is a firm believer that in war, things are done a certain way to win, and that means breaking the rules. The good Sergeant believes that to ensure victory and avenge the deaths of fellow soldiers, extreme measures should be taken. To sum it all up, Deeks's motto is if you are not with him, you are against him. This leads Briggman to question his sense of duty as well as his loyalty to his fellow soldiers. And when he does consider reporting them to the higher-ups, he quickly realizes that could be a deadly mistake. His heavily-armed, increasingly violent platoon becomes suspicious that someone in their unit has turned on them, and naturally, Andrew begins to fear for his life.

This American action drama war film looks like it will be a solid watch for several reasons. As a former soldier, I can tell you that when you are overseas, all you have is the person next to you. When things get crazy, if you cannot rely on your brothers in arms, then your chances of survival become very limited. But never having been faced with the type of dilemma Briggman dealt with, I am very intrigued to see how this whole affair plays out in the big-screen version of this story. Having to survive the horror of war is one thing, but having to escape threats from both sides, well I wouldn't wish that on my worst enemy.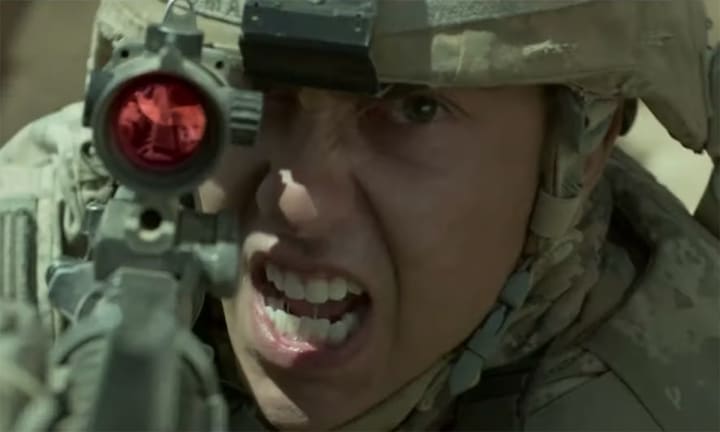 The Kill Team had its world premiere at the Tribeca Film Festival on April 27, 2019, where it was met with a positive response. It seems to have resonated well with everyone that has seen it so far. And if A24 deems it worthy of falling under their banner, you know it is worth seeing. I am very interested to see how Krauss, who did such a great job with the documentary, tackles the film version of the story. If anything, he's got some legit talent leading the way on this one. Wolff seems like a great choice to bring Private Briggman's overseas conflict to life, and Skarsgard rarely ever disappoints. He plays evil so well, and this premise gives him a lot of room to flex his sinister muscles. Filling out the rest of this talented cast includes Adam Long, Jonathan Whitesell, Brian Marc, Oliver Ritchie, Zackary Momoh and rising star Osy Ikhile from the "USS Calister" episode of Black Mirror. All in all, it's an excellent premise for a war movie and a title everyone should not sleep on.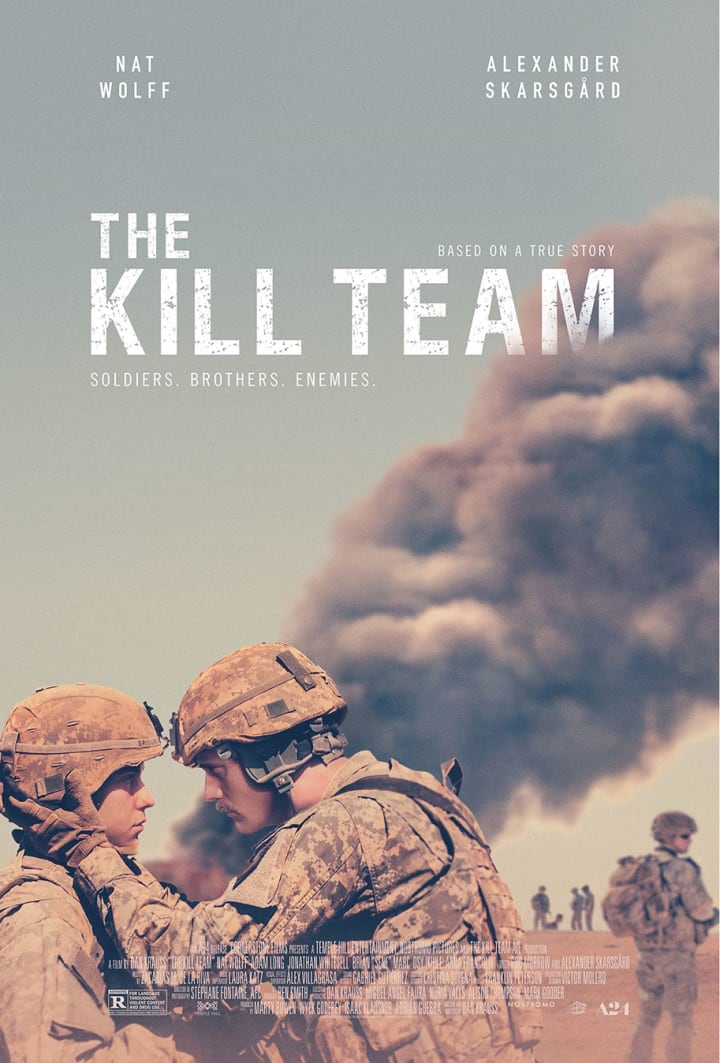 The Kill Team is scheduled to be released on October 25, 2019.