Afghanistan
OEF IX 2008-2009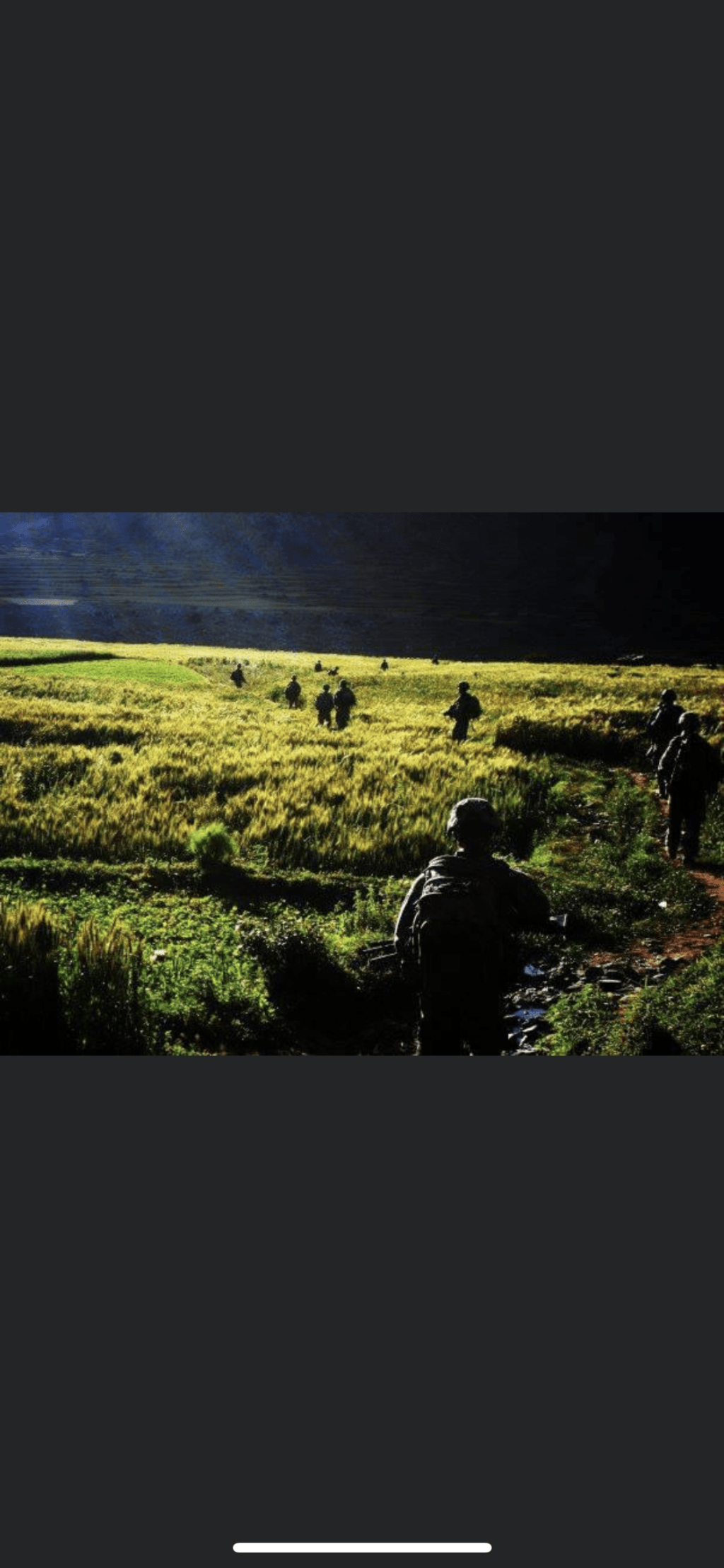 22 months in Afghanistan is always thought of as "hell on earth" to everyone. I'm not downgrading anyone, I'm just saying there's different things that make deployments easier than others. My friends may have different memories, but this is just my story, from my eyes...
June 2008 was the month that changed the course of my life forever. Kunar Province, Afghanistan was my final stop and would be my home for the next year. 19 years old and five months out of O.S.U.T (One Station Unit Training) I was walking off the Chinook in the darkness. Welcome to the Pesch River Valley.
The moon lit up the night sky just enough to make out the silhouettes of mountains that surrounded us. They were everywhere and they were massive. It was absolutely surreal and terrifying. My mind was taking everything in. With my duffel bags in my hands and my ruck on my back we started walking up the hill, to our temporary rooms at FOB Blessing.
The morning came and we focused on the vehicles that were assigned to us. Three up armored and one armored HMMWV. The bulletproof glass was riddled with bullet holes, the doors black from RPG impacts and DUKE system antenna looked like Swiss cheese. That was the discription of just one vehicle. It was the one I'd be in for the deployment.
It was time to head out. SP time now to COP Michigan, 20 PAX, 4 Vics. Sitting at the opening to the Korengal Valley, otherwise known as the "Deadliest Place on Earth". Everything was peaceful, calm and quiet. We settled into our shacks and made an empty box our home.
There wasn't much to do except hit the makeshift gym, sleep and watch movies. For 24 guys there was one working phone and 4 computers. MySpace was the "in" thing and it served it's purpose throughout the deployment.
We were still fresh and getting integrated to the area. We were patrolling around the local bazaar and into the small villages on foot. The locals seemed to like our presence and greeted us. Of course there were the elders that weren't very fond of us and had no problem showing it. The glares and disgust pierced through me every time I looked at them.
September came and that's when we earned the coveted C.I.B. I was gunning on the .50 cal when we were greeted by PKM and AK rounds. I didn't know what was going on. I had just heard "pop pop pop" numerous times. It was baptism by fire. We were in our first TIC.
They were on the opposite side of the valley and they were not easy to spot. Our 240 gunner had the first confirmed kill of the deployment in the entire brigade. That bastard put rounds in his chest and watched him drop like a sack of potatoes. We were always pumped when they came out to play. Knowing we had air support to drop bombs or shoot missiles was what made it even better.
That was the first of many firefights. I did my best to focus but I learned how to see with my hands. Being able to stay focused on who's out there trying kill you but still managing to pull out the camera and record is a hidden talent. Time went on and the missions became harder and longer. It sucked being young and strong. I was reliable and that's what they wanted when it came to hauling around 800 7.62mm rounds.