Active Military? Follow These 7 Tips to Plan for Retirement
Military families face unique challenges when it comes to retirement planning, including frequent moves, deployments, and budgeting on a limited income. To make the process less overwhelming, it's important to start early, use all available resources, and develop a plan that takes into account each move, including a permanent change of station. With these tips in mind, military families can maximize their savings and plan for a comfortable retirement.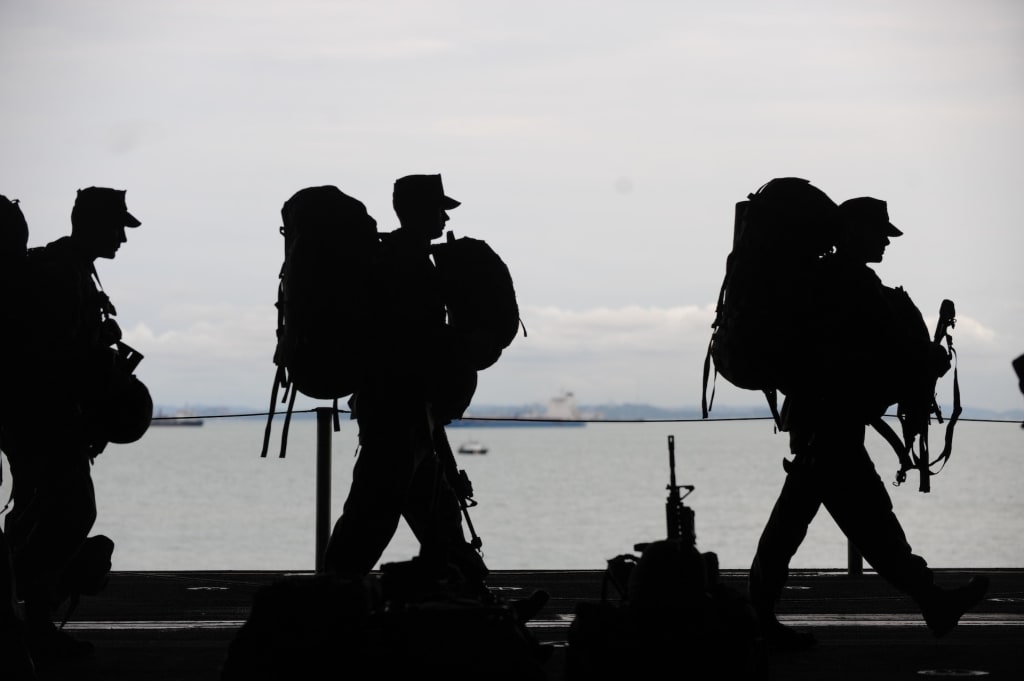 Retirement planning can seem overwhelming, primarily if you're actively serving in the military. Military families face unique challenges when they look ahead to retirement. You might experience frequent moves and deployments, not to mention the burden of budgeting on a limited income. Planning for your golden years requires discipline and creativity, but some tips and tools can make it a painless process.
The key considerations are starting early, using all available resources, and developing a plan. Starting early is the most important factor, as retirement contributions compound over time, allowing you to maximize savings. Of course, you'll want to take advantage of all the resources available, including those from the Department of Veterans Affairs and the Thrift Savings Plan. Develop a plan for each move, such as a permanent change of station. This can ensure that your retirement savings keep up with your family. Here are seven tips to help:
1. Understand Military Retirement Benefits
Saving for retirement early increases your chances of success. Most financial advisors recommend saving 10-15% of your income as soon as you earn.
2. Consider a Thrift Savings Plan
The Thrift Savings Plan (TSP) is a great way to save for retirement. It's tax-deferred and includes matching contributions from the government for eligible members. The Department of Veterans Affairs also provides retirement benefits to eligible veterans and their families. The VA can pay you a pension if you are at least 10 percent disabled because of your military service, a wartime veteran with limited income, permanently disabled, or at least 65 years old.
3. Plan for Unexpected Expenses
Come up with a budget to save for retirement and cover day-to-day expenses. Establishing priorities and cutting back on unnecessary costs can help you maximize your limited income.
4. Review and Adjust Your Retirement Plan Regularly
Your family can save more by putting the maximum amount into the TSP and using tax-deferred accounts like Individual Retirement Accounts (IRAs).
5. Plan for a Permanent Change of Station.
When your family moves because of a Permanent Change of Station (PCS), keeping your finances in order and dealing with the stress of moving simultaneously is challenging. For example, planning a PCS to Fort Bliss can help your family manage your retirement funds and other financial obligations.
6. Invest Strategically
Many military families invest in stocks, bonds, mutual funds, and other securities. Research and understand the risks associated with each type of investment before committing.
7. Seek Professional Advice
Talking to a financial planner is a great way to ensure your family's retirement plan is on track. Planning for your goals and needs can be made easier with the help of a financial advisor.
Retirement planning is a challenging but essential process for military families. Take advantage of all available resources, start early, and create a plan. With the right approach, your family can maximize your limited income and plan for a secure retirement. Remember, retirement planning is an ongoing process and it's essential to stay informed and make adjustments as needed to ensure a comfortable retirement for you and your family.
About the Creator
I am the Expansion Network Owner at PCS Pro. Our company is comprised of military spouses and veterans who are passionate about helping fellow military families and service members find their next home.
Reader insights
Be the first to share your insights about this piece.
Add your insights