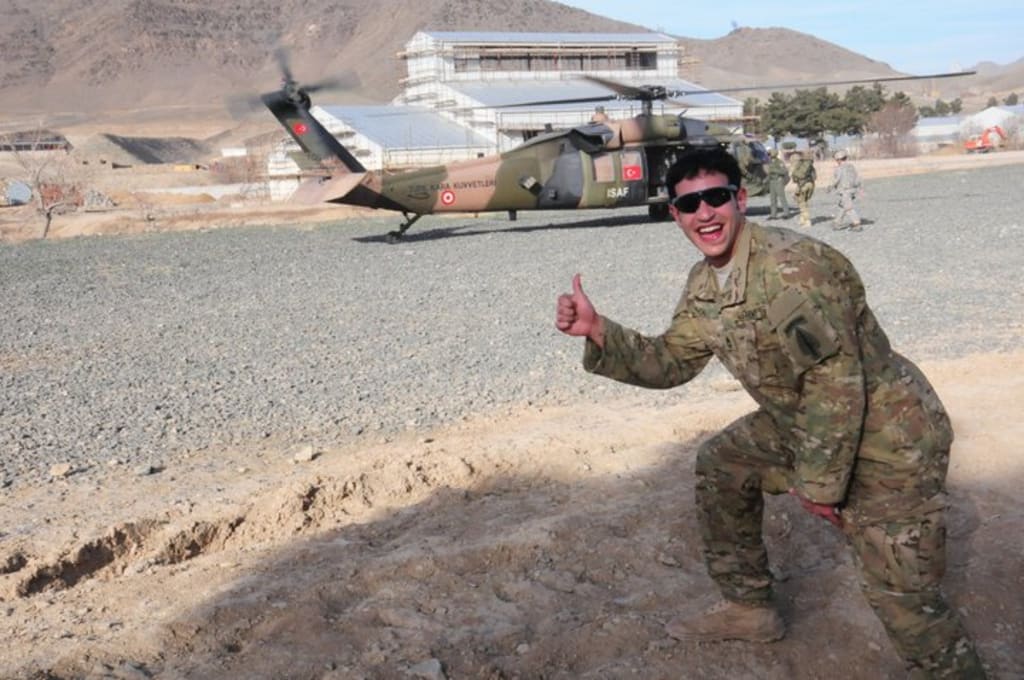 My uncle, SFC Abraham Cruz
National Suicide Prevention Lifeline: 1-800-273-8255
Veterans Crisis Line (three options below):
1) Call: 1-800-273-8255, then press 1
2) Text: 838255
3) Chat online via the website here.
If you don't read any further, please save these resources and know that they are confidential and available 24/7.
Statistics on Veteran Mental Health and Suicide
Approximately 22 U.S. military veterans per day commit suicide.

Suicide is the 2nd leading cause of death among post-9/11 veterans.

Veterans have a 50% higher risk for suicide than their peers who have not served.

More than 108,000 veterans have died by suicide since 2001.

33% of service members returning from Iraq and Afghanistan report symptoms of mental health or cognitive problems.

Less than 50% of veterans in need receive any mental health treatment.

Female soldiers are at a 250% higher risk for suicide than civilian women.

35% of veterans say they have trouble paying their bills in the first few years after leaving the military.

More than 80% of civilian organizations have no veteran-specific recruiting programs.
If these number don't enrage you, I'm not sure what will. American service members - both former and current - sign their lives on the line so that civilians can live secure and free lives. Our veterans and service members are struggling at significant rates. All the statistics you read above are correct.
Twenty-two U.S. veterans take their own life each day. That's twenty-two preventable deaths per day.
The question is not if we can save these lives. No, no. It's why aren't we doing enough to save them?
What Does Veteran Suicide Look Like?
Veteran suicide looks like my thirty-three-year-old uncle who spent fifteen years serving his country and completed multiple tours of service in Iraq and Afghanistan. My uncle was a soldier in the U.S. Army before he retired in 2015, then took his own life three months later.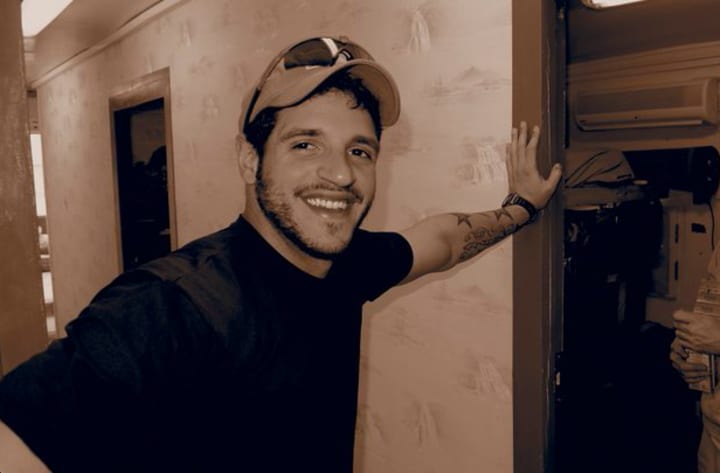 My Tio (Uncle) Abe was a father of four children. He was a son. A brother. A grandson. A cousin. An amazing uncle. A friend. A mentor. A hero. A spectacular person who did not deserve to die so young.
Tio Abe loved to party, dance and would be the first to jump on stage to sing drunk karaoke. He was a people person and could befriend anyone. He was there for me during my first break-up. Tio Abe would challenge everyone to play Just Dance on the Wii with the controller in one hand and a beer in the other. He made promises to his children that he would have never broken had the PTSD not won the battle.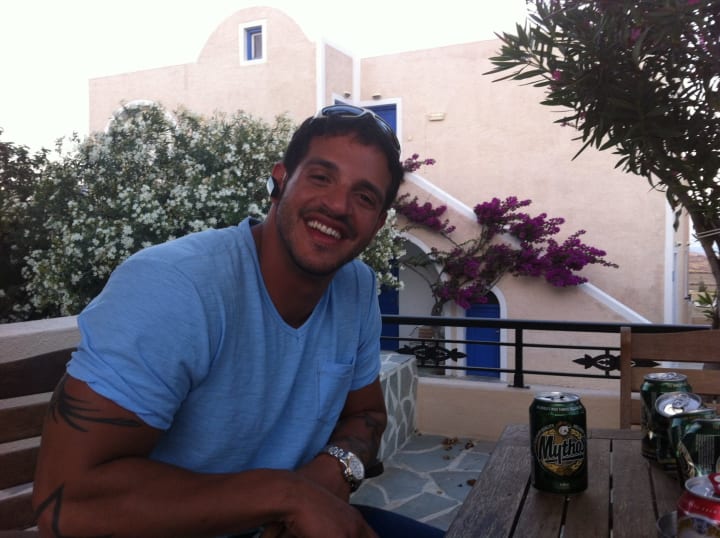 So long answer short: Veteran suicide looks like any regular person. It looks like the life of the party. It looks like the loving dad who promised his son they'd see the new Superman movie in theaters together a week later. It looks like the person who is working on themselves and going to job interviews. It looks like the person at the gym or the person who loves to cook. It looks like the person who went on vacation to visit family a week before taking their own life.
It looks like the person who looks just as happy as anyone else, if not happier. You can't read depression or suicidal thoughts off of someone's appearance or from a medical test.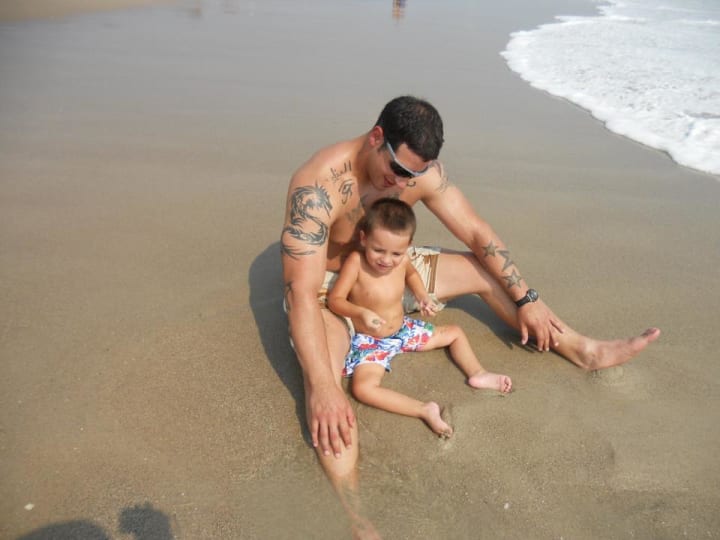 Mental Health Among Veterans
Mental health is a serious concern in the United States. One in five Americans experience mental illness, while 1 in 25 American adults live with a serious mental illness. That's 10 million people who struggle with severe mental illness. Mental illness is a silent disease and one that is still not taken seriously enough in the United States.
We see our military service member experience mental illness at even higher rates. There is a certain toughness and strong appearance that comes with being a soldier, marine, airman, or sailor. These brave men and women are built tough because they have tough jobs, but that can make it difficult for them to seek mental health treatment when they need it.
Per the previous statistics, at least one-third of military personal who return from a tour in Iraq or Afghanistan report experiencing mental health issues. This is a significant number of people who find themselves struggling with mental illness after serving their country. When they transition back to civilian life, many struggle to acclimate and to be financially stable. Yet, there is not enough awareness or resources in place to help.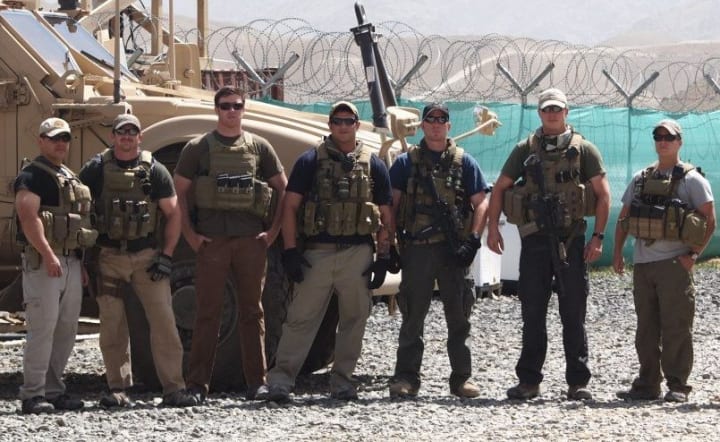 When my uncle left the military in 2015, he too had a difficult time transitioning into civilian life. Had he been able to successfully access and utilize resources to aid with his PTSD, depression and civilian transition, I believe he would still be here today. On February 22nd, 2021, we wouldn't be marking the five-year anniversary of his suicide if he had the resources he needed during and after his military service.
Most importantly, I believe that if he knew it was okay to reach out for help, he would still be here today.
How You Can Help
The best way to prevent or solve a problem is to educate on the core issues. In this case, the amount of mental health support for military service members and veterans is extremely lacking. Also, assistance for veterans as they transition into civilian life needs to be re-evaluated. By the time a veteran realizes they need help, it can be too late if they don't know their resources and don't have a support system. This is where public education comes into play.
The more people who know that this issue exists and who talk about it already aid the cause. A situation cannot improve unless the community knows there is an issue. There are some phone numbers below that everyone should have saved in their phone in case of an emergency. Better yet, these are lifelines that more people need to know even exist.
These services are confidential and available 24/7...
National Suicide Prevention Lifeline: 1-800-273-8255
Veterans Crisis Line (three options below):
1) Call: 1-800-273-8255, then press 1
2) Text: 838255
3) Chat online via the website here.
The more people know that there are ways to receive help, especially confidentially, the more veteran lives we can save.
Additionally, knowing that there are established organizations whose primary goals are to combat veteran suicide is crucial. Read through their websites or Facebook pages. Connect with someone if you have questions. Share their platforms with friends and family so that you can educate others. Educate yourself on the problem so that if the situation arises, you can be the support a veteran may need that will save their life.
Organizations for Awareness
22 Too Many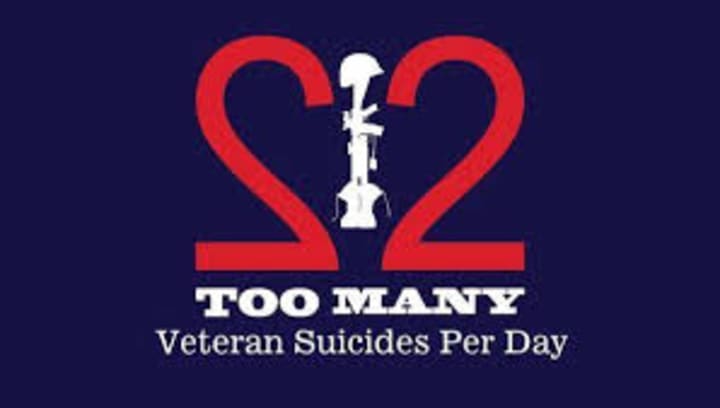 22 Too Many is a non-profit organization whose sole pursue is to educate on the rates of veteran suicide and honor those who lost their battles with PTSD. This awareness and commemoration happens through events hosted all over the country. People can fundraise, donate money, host an event (race, walk, swim, triathlon, etc.), or participate in an event while wearing the picture of a fallen hero on their back.
"Their pictures on our backs - Their names in our hearts" -22 Too Many
Those who wear the photos usually have no relation to the veteran in the photo. They wear the photos of strangers to honor them and hopefully make a difference for the next struggling veteran.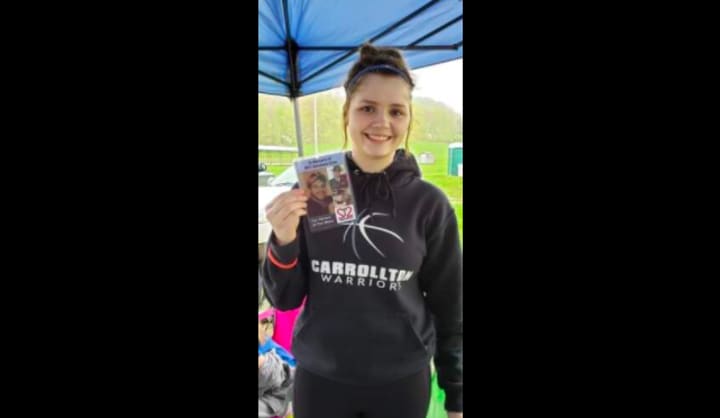 22 Too Many also operates a Facebook page where they constantly post memorial photos of veterans who committed suicide to honor and remember them. It is important to keep their memory alive so that we can fight for the next veteran who is on the brink of losing their battle.
"A person dies twice. Once when they physically die and a second time when they are forgotten."
This was a quote said during my uncle's funeral in 2016 that will never leave my heart. That is why we say we will never forget. Never forget the sacrifice.
Stop Soldier Suicide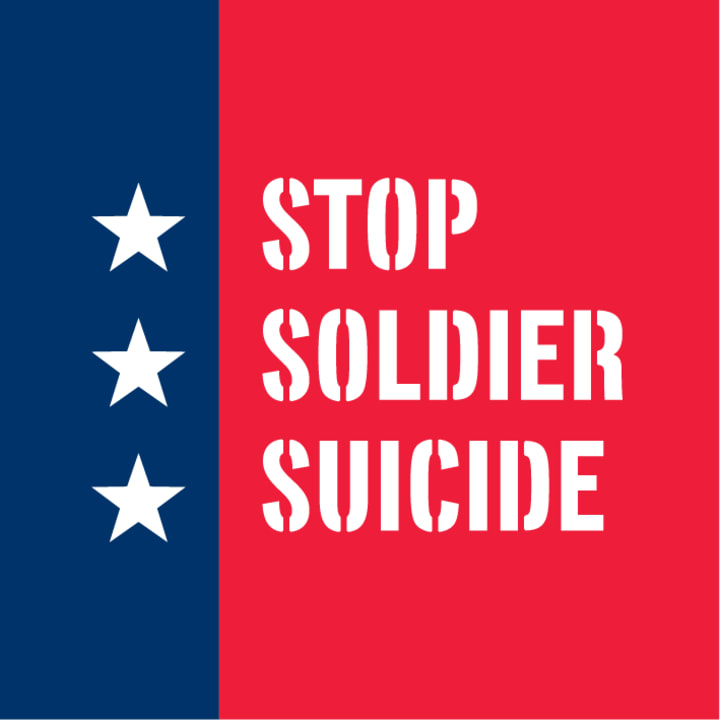 Stop Soldier Suicide is another amazing non-profit organization with the goal to decrease soldier suicide.
Veterans have a 50% higher risk for suicide than their peers who have not served. Stop Soldier Suicide is working to change that.
SSS aims to help service members and veterans who are struggling out loud or silently, regardless of their discharge status or time spent in the service. On their Facebook Page, people can make donations or host fundraisers to raise awareness and support for the cause.
A group of supporters in Arizona have created a challenge for this February 2021 to support Stop Soldier Suicide. The Facebook group Arizona 100 Challenge is challenging those who join to walk 100 miles in the month of February to raise funds that will help save veteran lives. The group was created on January 7th, 2021, in preparation of the February challenge and already has over 2,400 members! This is just one example of how anyone can initiate action to raise awareness and support.
Be the Change
The most important thing you can do is be there for someone in need. Don't leave it at "thank you for your service." Check in with a veteran you may know, whether they seem like they're struggling or not. Reach out to a veteran who you think may be struggling, because they may not know how to reach out for help. Ask a veteran or active duty service member how they are doing. Let them know that you are there for them and that there are confidential resources available. Remember that confidential hotlines/lifelines are available.
Together, we can continue to raise support and awareness to stop veteran suicide.
---------------------------------------------------------------------
If you enjoyed my piece, I would appreciate if you would share/heart/tip! You can follow me on Instagram: @nani.quint
About the Creator
As a 23 year old grad school student, I spend a lot of time writing academically. Now I'm taking time to write creatively and enjoy creating stories about whatever makes me happy.
Follow my journey on instagram too: @nani.cruz.writes
Reader insights
Be the first to share your insights about this piece.
Add your insights