10 Heartbreaking Books About WWII
World War II was a tragic time in history that needs to be remembered, so there are many heartbreaking books about WWII on the market. These books provide fictional tales with historical anecdotes to give readers a moving experience as though they lived through the time.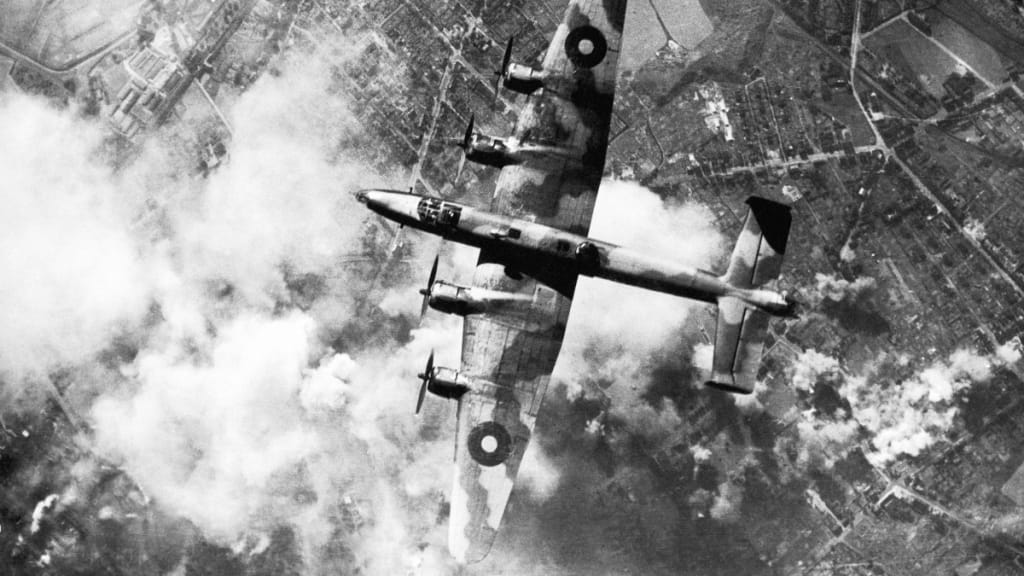 World War II was a traumatic time in the history of the human race, but if you don't have quite the right stomach for the best war movies streaming right now, then there are many heartbreaking books about WWII that still tell the tale. These great books of war and tragedy want to bring you back into that time period to experience it as if it were first hand. The purpose of literature is to try to reenact a moment in time or to create a fictional story through the magic of words. The best authors are magicians with pen and paper. Many famous writers even joined the military to fight for their respective country. Whether they lived it or not, however, writers can take us into the concentration camps, move us with a love story, or guide us along the war path of soviet officers. They show the reader what it was like for all involved in the war. It was a heartbreaking time, but these books are worth reading because, heartbreaking or not, the time period needs to be remembered.
Dust of Eden by Mariko Nagai is one of the most heartbreaking books about WWII. In this book, the World War II experience is seen from Japanese Americans in the United States. Mina and her Japanese American family are sent to one of the internment camps in Idaho. The story deals with bigotry during the war in 1942, and it will break your heart to hear how Mina feels about how no one considers her an American because of her Japanese heritage. This book provides a good perspective; it was not only in Germany that prejudice was taking place during the war.
In Code Name Verity by Elizabeth Wein, we see an action-packed story of a British pilot and passenger whose plane crashes in France, which is enemy territory. This turns out to be quite the heartbreaker because the pilot and passenger are best friends and one of them dies in the plane crash, setting up the plot for one of the most heartbreaking books about World War II. The other must manage to survive under a code name and battle for her life while still grieving for her lost friend.
The Boy in the Striped Pajamas by John Boyne is another one of the most heartbreaking books about WWII. This book speaks to the trauma seen in concentration camps under nazi occupation. Bruno returns home from school one day and he doesn't understand why his family must move to a boring house out in the middle of nowhere because of his father's new job. He has no one to play with, so he runs through the woods behind his new house and finds a boy behind a fence who he befriends. It turns out that this boy is Jewish, and the fence divides Bruno from a concentration camp. This story is moving. It should be read to reveal every last heart-throbbing detail.
Set in the 1940s, The Night Watch by Sarah Waters tells the story of three women and one man, all from London, who cross paths in interesting ways. It isn't until the traumatic events of World War II that their lives are irreversibly changed. This is one of the heartbreaking books about WWII that will not only move you, but it will also give you a good sense of what it was like to be an everyday Englander during this time of war.
Between Shades of Gray by Ruta Sepetys is a book about a 15-year-old Lina, a Lithuanian girl living happily—until Soviet officers invade her home and rip her family apart. She is sent to a work camp and hopes through clues in her artwork that she can find her way back to her father, who had been sent to a camp separate from her, her brother, and her mother. This story is tragic in presenting a very real narrative of what World War II was like for thousands of families.
In Wait for Me by Caroline Leech, we see a different side of World War II. Leech presents us with a tension-filled love story between a Scottish farmer's daughter and their new farmhand, a German prisoner of war. Lorna hates the farmhand at first, but then she hears his story of how he was forced to fight against his will and she slowly falls for the boy. A story of two star-crossed lovers, these two are on opposing sides of the war and can never be together. Will they find a way in the end? That's what makes this story so exciting to read!
Another one of the most heartbreaking books about WWII is Girl in the Blue Coat by Monica Hesse. This book is set in Amsterdam in 1943 as Hanneke has become accustomed to selling goods on the black market.
It isn't until a woman comes to her asking to find a hidden Jewish teenager that she becomes involved in Nazi resistance and her life becomes even more interesting than before. Hanneke now feels compelled to take action, and this story becomes a moving and powerful tale from there.
The Book Thief is one of the most popular World War II books you can read on the market today. Liesel has a habit of stealing books and she shares the books with her neighbors during the war's bombing raids. She also shares these books with the Jewish man who is hiding in her basement. Markus Zusak's masterful The Book Thief has been said to be truly life-changing—a must-read for all.
Another best-seller and widely talked about book today, All the Light We Cannot See by Anthony Doerr tells the story of a German boy and a blind French girl who meet in Nazi occupied France. They try to survive the tragedy that is World War II together. This has to be one of the most heartbreaking books about WWII as Doerr intertwines these two lives in beautiful detail.
The start of a series, Front Lines by Michael Grant is a fictional novel in which women become part of the draft in 1942. Three women sign up for service, and in this thrilling tale, these fearless women play their part to help fight the Nazis. This book provides moving realistic details of the war, while also creating a unique fiction filled and thrilled with action.
From Dust of Eden to Front Lines, these are but beginnings of excellent choices available if you're looking for heartbreaking books about WWII. There are so many wild World War II story that you never read about.
Regardless of whether or not you want something sad, however, the many World War II books will also make you feel more knowledgeable about this tragic time in history. You can find quite a selection at Barnes & Noble.