Where We Are Going, Where We Have Been
And wherever we go, may we always remember the vital importance of tipping our bartenders.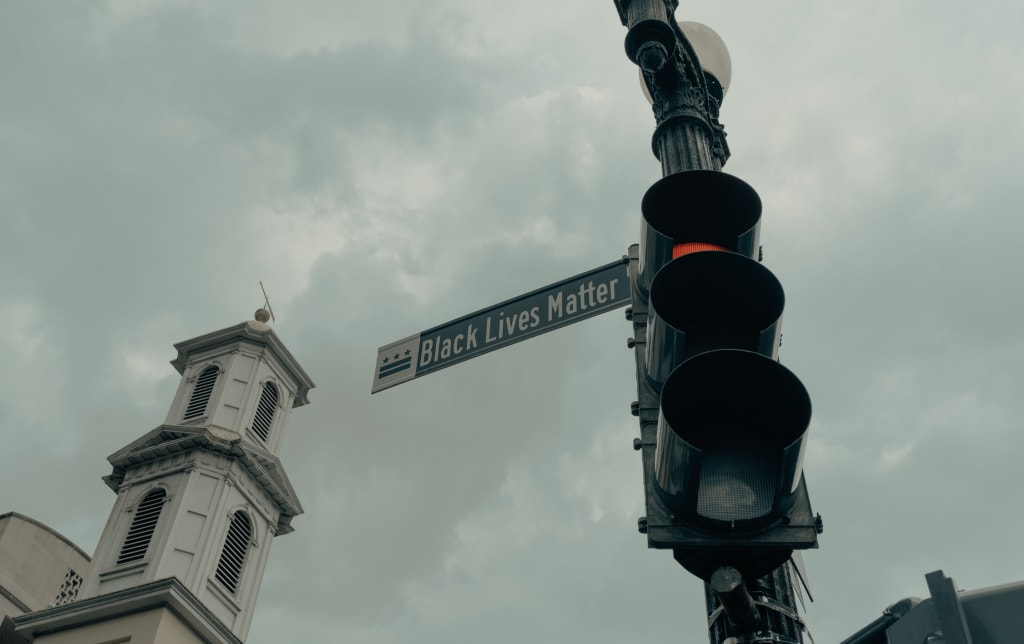 Photo by Clay Banks on Unsplash
The title of this edition of Verified may have been inspired by a Joyce Carol Oates story that has traumatized us since tenth grade, but we promise the theme will be very different.
This is the first Verified of Black History Month, and the first Black History Month since the murder of George Floyd kicked off an international conversation on systemic racism unlike anything we have seen in our lives. We felt attention must be paid.
Black History Month is largely about honoring past achievements and acknowledging historical injustice and atrocities. It would be impossible to establish equality without understanding past injustice.
This week, we chose to highlight four stories that celebrate that theme. Some of these stories remind us of where we've been, some get us excited about where we're going. After all, creating is a form of understanding, and you, our global community of creators, are a very understanding bunch.
Please continue liking your favorite stories, leaving tips for your favorite creators, and if you aren't a creator yet, sign up here to join the community.
How I Teach My Son (His)tory
It's very important that my son sees that our people were, and are still, more than just slaves bartered and bred to be owned. It's important for him to see positive images instead of only seeing pictures of men and women being beaten, sprayed, or trampled on constantly throughout our history.
In a wonderfully personal story, creator Blue Dymond shares how she is raising her son to be both cognizant of racism and proud of his heritage. We were honored that Blue Dymond would share this story with all of us, and we learned an important lesson about understanding both triumphs and trauma. We are confident that she is raising a strong and thoughtful young man.
How Dystopian YA Shaped Gen Z
....I went through the same thing with the Divergent series, The Maze Runner, Matched, Uglies, Legend...I devoured the same narrative over and over again: that in an unjust world, youth stood up to fight for justice and peace. And it stuck with me..

Generation Z encompasses those who were born between 1997-2012, and we grew up in a world post-9/11, where division and fear were increasing at alarming rates. Where climate change loomed over the horizon, threatening to destroy the fabric of our world. Where the adults in charge, who were supposed to protect us, largely did nothing.
There are many quotes about how art and life can be mirror images, and creator Vanessa Lewis shared one of the best examples we have seen in her first Vocal story. Vanessa draws parallels between "The Hunger Games" and other dystopian novels devoured en masse by Gen Z and the generation's strong commitment to social justice and activism. Those of us on the Millennial team look to our younger siblings proudly, and with more than a little embarrassment that we spent our youth fan-girling over vampires.
Maybe They Had It Right All Along
I would pity the stagnant lives they must live. I assumed misery and blamed their "behavior" on being stuck or scared. I deemed them weak or uninspired. And I thought that for a long time. Seven years, in fact. And then one day it changed. And through the confusion and the abrupt epiphany that comes in drunken silence, I missed home.
In a captivating stream-of-consciousness narrative, creator Flora Weston tells the story of "escaping" from small-town life, only to struggle with the realities of living in a big, expensive city. She found herself wondering what life might be like if she had followed the example of her friends and family who had once fantasized about leaving too, only to stay. We were so thankful for this story, as many of us understand what it is to cope with the difficulties of life in a major metropolis while reminiscing on what was left behind.
Why You Should Always Tip Your Bartender
Seeing that $0 on the tip line is like having the bottom of your heart drop out. You wonder if it was something you said. Did you come across a certain way that they didn't like? Maybe they don't understand that your income comes from tips? Or maybe they just don't care. Either way, it leaves you feeling defeated.

I've had people continue arguing with me when there is nothing more I can do to resolve the situation and when they finally leave fall to my knees crying because I just spent so much energy holding back my emotions to provide "good customer service." I've had people call me names under their breath and scoff at me for no reason. I've had people blatantly disregard my instructions because they felt they were above the rules made to help them have a safer experience. Honestly, I could go on but I'm hoping you get the picture.
We love all forms of Vocal stories, but the stories that are perhaps the most important now are those that inspire empathy. Sarahbeth Graulich did just that. Her story about the financial and emotional realities of bartending, both before and during the pandemic, hits home with many of us that have also worked in service jobs. We are grateful to Sarahbeth for her powerful request for decency, and we promise to treat all service people we come in contact with with kindness, respect, and a hefty tip.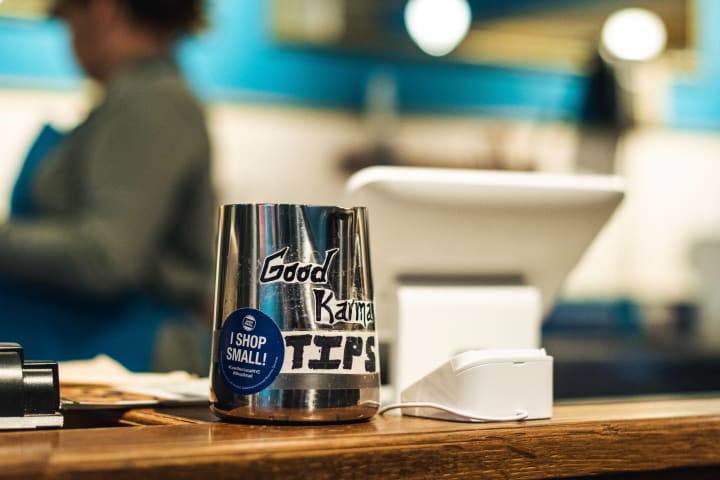 Putting together every edition of Verified is special, but these four stories left us feeling especially inspired. As we had said in the introduction, the title may be derived from that very scary short story from English class, but the true inspiration is Ella Baker, who often does not get the credit she is due. This "hidden figure" of history organized with the NAACP beginning in 1938 and went on to work with Martin Luther King Jr. and helped to found the Student Nonviolent Coordinating Committee. Many consider her to be the "mother" of the Civil Rights Movement. We'll close with her thoughts on how to affect change:
One of the things that has to be faced is the process of waiting to change the system, how much we have got to do to find out who we are, where we have come from and where we are going.
There are many ways to change the world, and we feel creativity and storytelling was, is, and will always be one. We hope you, our global community creators feel the same way, and we look forward to reading more of your stories.