Weekend Getaway Challenge Winners
An inside look into the Vocal Curation Team's favorite stories from the Weekend Getaway Challenge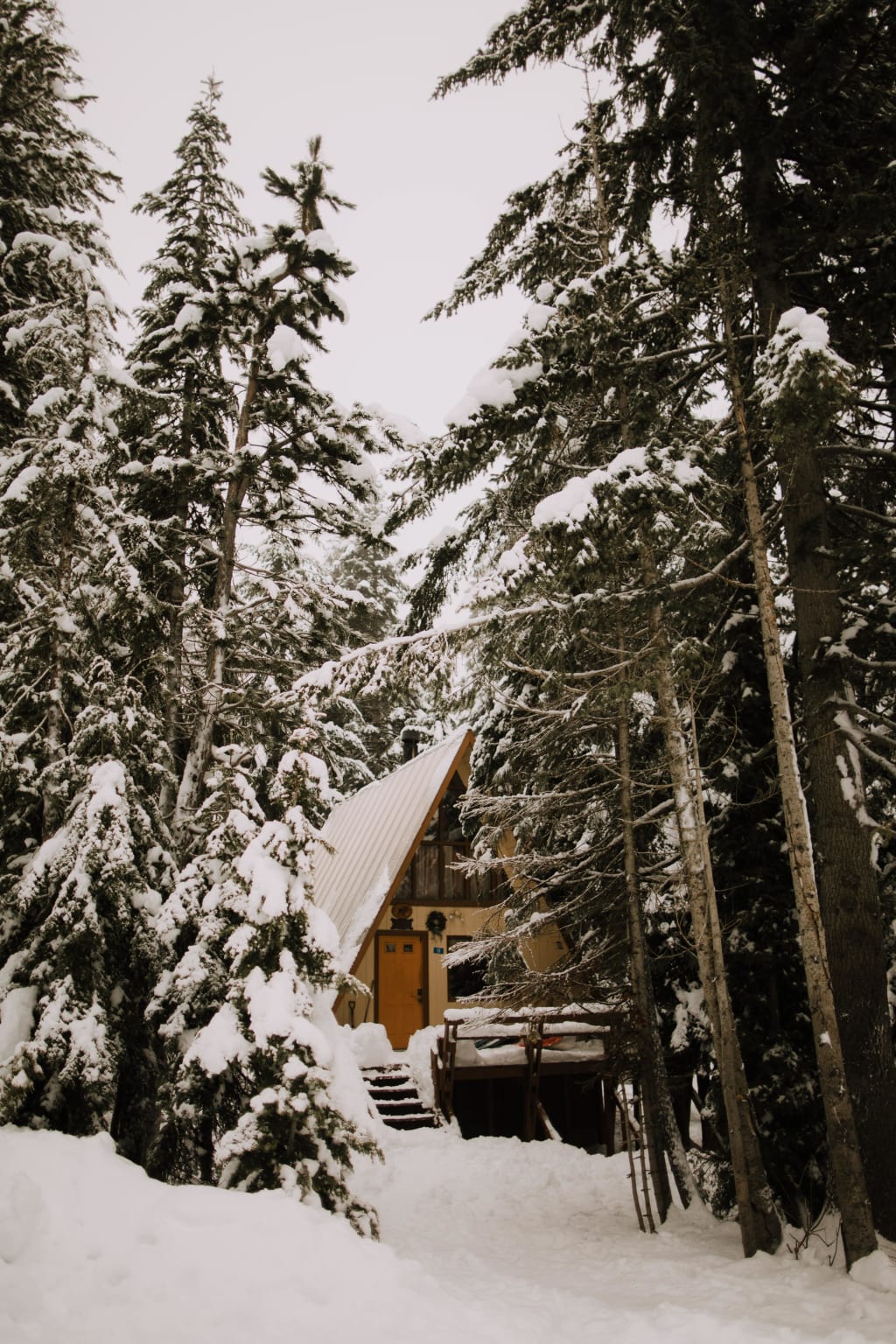 Setting is everything.
Think about it. Most stories are simply people... in a place. As writers, we think of a place and we put people there. Or, if we think of a person, a protagonist, we very quickly place them somewhere. It could be a dying star, a haunted summer camp or a cozy cabin. All you need to do is put a few characters in a setting and let your imagination go to work.
For this Challenge, we gave you the place and time, a cozy A-frame cabin in winter, but you did the rest. You chose how many people were in the cabin, what their relationship was, how long they stayed in the cabin, and, ultimately, what happened to them. While we never strictly said that your characters had to make it to the cozy A-frame cabin up that snowy road, almost everyone's characters did. And we get it! There's nothing like a cozy cabin in the middle of winter. It calls to us; the safety, the comfort, the roaring fire. But not everyone found solace in their cabin. There were some beautiful, calm stories, like our Second Place winner, and then there were some that had a more sinister, unexpected vibe, like our Grand Prize winner.
We also loved seeing how many revelations were made in the cabin, characters holding onto secrets that were finally freed. This thread of revelation made its way through so many stories and we love when that happens because it makes us feel that, for a few weeks, you shared the same mental and physical space (most of you used the same photo of an A-frame cabin!) to tell your stories. It's like you were all together, writing about the same place, each Creator's characters inhabiting the cozy A-frame for their moment in time.
Here are the winners of the Weekend Getaway Challenge. You can check out the full list of winners and runners up HERE.
$1,000 Airbnb Credit Grand Prize Winner
J. R. Lowe for Homesick
I don't know why I lied. Alice died two years ago. It's not like he'd have pieced things together if I hadn't.
We like to think that there are two types of twist stories. The first story is the kind that rolls along and then you're suddenly and completely stopped in your tracks at an unexpected event. Then there's the twist that builds in the back of your mind, the type that calls out to you all along. I'm coming home. You're reading these small clues that seem to be hinting at a different story, one that's not on the page, but the author has done their job, making the conclusion feel just out of reach (when they don't, we can see the twist from a mile away and that ruins the fun).
J. R. Lowe has given us an excellent example of the second type of story, one that balances a reader's intuition and a writer's delicate sharing of portentous clues. I'm coming home. It's there all along but only when we reach the last few paragraphs does the whole story come into focus.
One welcome aspect of this story was the author's manipulation of how we view gender roles. We expect the female character to be the prey. We expect the man to be the wolf. But no, this story is too good for that.
We also loved how the story ended. The author gave us what seemed like an impossible situation. The killer was going to win one way or another. But there was a third way and it wasn't obvious. It was quick and smart and made the ending that much more satisfying.
Homesick had sustained intensity, a very satisfying revenge plot, and a great, long twist. Congratulations, J. R. Lowe!
$250 Airbnb Credit Second Place Winner
Kiera Anderson for The Cabin Sprite
I placed the sandwich beside the tiny mailbox, paused, then raised the little plastic flag on its side. Mail's here.
The first thing we noticed about Kiera Anderson's story was how well written it was. Her writing was clean, her imagery sharp and fresh, her tone balanced. It's difficult to describe differently what has been described so many times before. Snow. Sunsets. Love. Pain. Often we revert to cliches when we touch upon these subjects.
Despite this story's sweet nature, its characters and setting, it rose above those cliches. It is a little snowflake of a story, different in its own way, a sweet tale of a grandfather loving his granddaughter, creating fantasy and allowing her to escape into a safe space when she needed it most. Sometimes you just need a hug and this story felt like a big, cozy, well written hug. Congratulations, Kiera Anderson!
---
Craving more Challenges? Check out our latest Full Moon Poetry Challenge.
About the Creator
Collaborative, conscious, and committed to content. We're rounding up the best that the Vocal network has to offer.
Reader insights
Be the first to share your insights about this piece.
Add your insights