Voices For Change
How could we be silent?
On May 25, 2020, George Floyd cried out that he couldn't breathe, and the people heard his cries.
In the weeks to follow, millions took to the streets, the courthouses, and the web to lend their voices to the chants echoing throughout Minnesota, the United States, and the entire world, extending allegiance to those affected and demanding justice from those in power.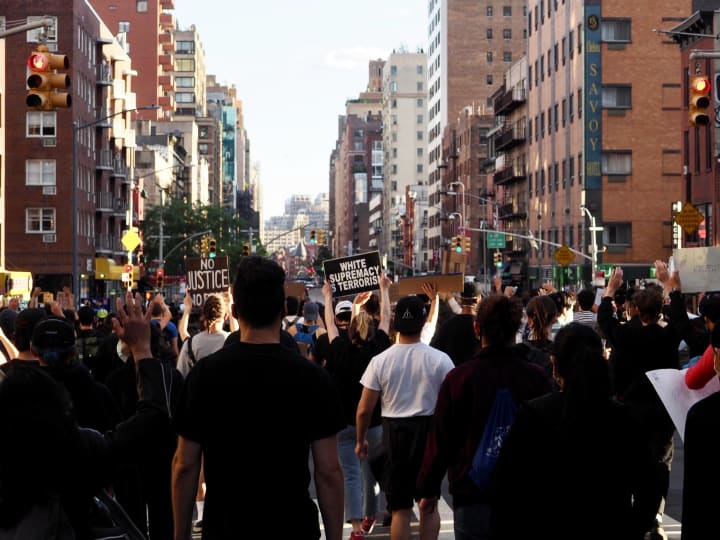 The Voices For Change challenge launched on June 2, asking you, the Vocal community, to be real, raw, and vulnerable, telling us why and how change needs to manifest itself in our society. As the moderation team here at Vocal, we read your words. We felt your hurt as the onlookers — and for many of you, the recipients — of injustice. You were not silent, because how could you be? At a time when silence costs mothers the lives of their sons and daughters, how could we be silent? We published your stories, because your voices needed to be heard. And they were heard, by so many, including us. We thank you for your words.
We thank you for not being silent.
The stories below have been chosen by our moderation team. Give them a read, leave your favorite authors a tip, and if you're not already a creator, you can sign up here to share your voice with us.
There were too many stories for us to spotlight every one submitted to the challenge, but if you'd like to read more than what we are able to highlight below, you can find them all here.
What's In A Name?
Q'ell Betton wastes no time finding the crux of the issue in this poignant story on the history of the surname in Western culture, and how slavery and slave-owners dictated the names many would sign for generations. For some, these names carry the weight of injustice long overlooked. Q'ell points out that, before becoming Muhammad Ali, Cassius Clay briefly changed his name to Cassius X, following in the footsteps of Malcolm, who chose "X" to represent the African family name he would never know.
"Though it is unlikely that we - black people - will be rushing en masse to change our surnames to an X, seeing a change in the world and how it views us is a good start."
Radicalization
P, a Vocal creator who calls themself a "ranter with a vision," gives us more than a rant in this passionate, ethnocentric analysis of the word "radical."
"How do you teach a nation that radicalization is the only response to centuries of oppression? How do you tell that same nation that its very nature is a cesspool for radicalization?"
Dictionary definitions have existed since the 16th century, but here in 2020, as movements take shape around the world, in the midst of demanding reform and accountability, perhaps we can allow for moments of quieter protest within ourselves to redefine some entries in our language. It will not be enough to call out for change until our voices can call out no more. Real change starts within. Perhaps that starts by relearning words.
Perhaps that starts with "radical."
Neglect to treat me different based on the presence of melanin
Prose is often polished and articulate, but poetry is raw. Vocal artist Kenya Jaye reminds us that "There's a reason why we scream / Black Lives Matter" in this unfiltered exposé on police brutality.
"Should be plain 4 u to see / When the agencies / That seem 2 be slaughtering / Stringing us up on a tree / Are most often called *insert city here* PD"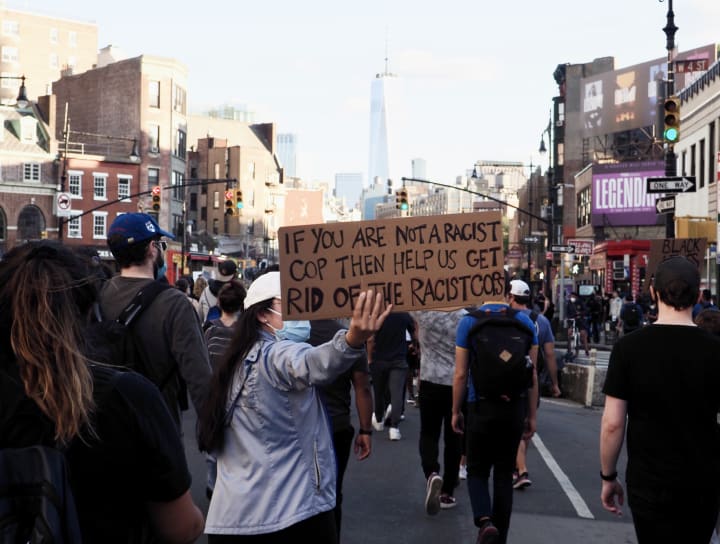 Why Everyone Should Read "A Piece of Cake" by Cupcake Brown
Bookstores are currently backordered through July for copies of Stamped, The New Jim Crow, and other anti-racist staples as Americans rush to educate themselves and rebuild our collective societal frame on a foundation of egalitarianism. Robin DiAngelo's White Fragility, published in 2018 by then little-known nonprofit Beacon Press, has sold more than 750,000 copies. Ibram X Kendi's How to Be an Antiracist, published in 2019, has already surpassed an unprecedented 13 printings. So while you're waiting for your copy of Citizen to arrive on July 29, Kathryn Milewski recommends a memoir that you may still be able to grab from your local Black-owned bookstore.
"I think personal accounts of Black women's societal struggles are equally as powerful as books which firmly define racism, white supremacy, mass incarceration, and police brutality. The beauty of the memoir is that it turns the personal experience into a universal one. You get to walk in someone else's shoes for a hundred pages or more."
As a foster child deprived of any semblance of privation, Cupcake Brown's story wrenches the heart, and Milewski offers a trigger-warning for sensitive readers. As a survivor, Brown offers the hope to people of color, in particular Black women and those mistreated by the most broken of social institutions, that while change may at last be coming, peace and success can still be attained by those who cannot go back and rewrite a history of pain.
The Peanuts Gang can shed light on today's racial issues
Cheryl E Preston is a long-time Vocal creator who keeps our moderation team happily informed on everything pop culture and daytime television. For this challenge, however, Cheryl took a unique look at current events by retrospecting a vintage comic that we all know from newspapers, movie specials, and Broadway musicals. Of course we're talking about Charlie Brown and the Peanuts gang, created by Charles Shultz in the 1960s.
"Those who have followed the strip know that Pigpen is always full of dust and dirt, Snoopy is a dog, Woodstock a bird, and Franklin is black."
Intelligent conversations about real issues, many wrongfully assume, take place around and among adults, and adults only. We forget the conversations about racism that took place on Mister Rogers, Sesame Street, and within the pages of the newspaper. Cheryl reminds us that Charles Shultz brought little Franklin to the Thanksgiving table in 1973 to teach children and adults alike a quiet lesson — a lesson we are all still learning today.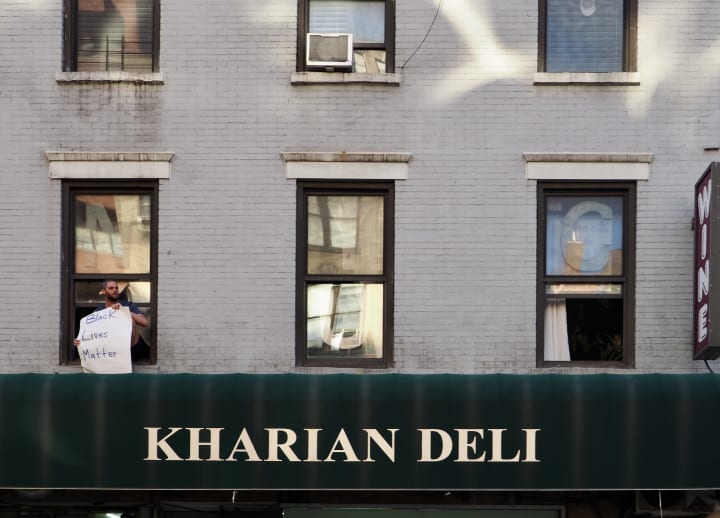 The Voices For Change challenge is now over. However, that does not mean we expect you to be silent. On the contrary, as the moderation team, we hope to continue seeing your stories fill up our queue every day with words of empowerment. Remember: as long as you have a voice, Vocal will give you a microphone.
Radicalization starts with us. Let's not be silent.
Because in the end, how could we be silent?
About the Creator
Collaborative, conscious, and committed to content. We're rounding up the best that the Vocal network has to offer.
Reader insights
Be the first to share your insights about this piece.
Add your insights