Vocal Stands with Ukraine
Harnessing the power of Vocal in support of Ukraine.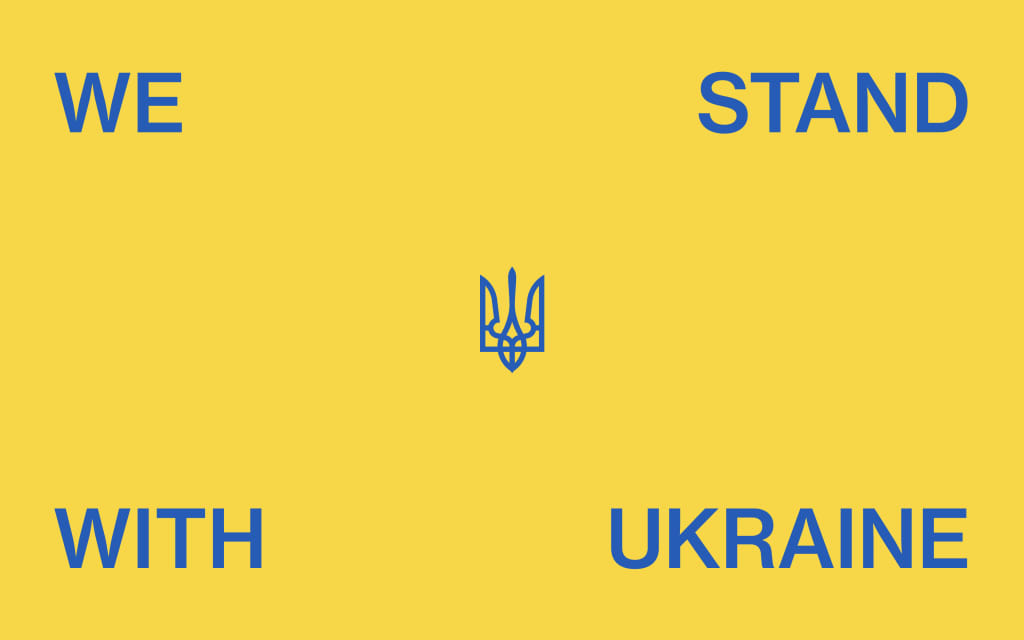 As chaos, fear, and tensions mount during Russia's invasion of Ukraine, people all over the world are looking for ways to help. We've all found ourselves talking about this war with friends and family, and there's a big reason for that: those conversations bring visibility to the things that matter and make room for change. They allow us to hope and imagine a future where peace, unity, and safety are accessible to everyone.
We know it's easy to feel helpless in the face of big world events. That's why we have, and always will, provide a space where our community is free to express their thoughts, sentiments, and initiatives for change on our platform. Together, we must take action and amplify the voices of those unheard. And, although we don't have the power to shift society at the snap of a finger, shedding light on the small things we can do is a privilege we don't want to take for granted.
Major protests and demonstrations in support of the Ukrainian's right to independence have begun taking place outside of Russian embassies in major cities across the globe, with more expected to follow. In an effort to provide concrete support for displaced or vulnerable groups of people, our community of philanthropic creators has shared their stories urging us all to stand in solidarity. Thank you for taking action — we hear you loud and clear.
From Our Creators
Below you'll find three specially-curated Vocal stories about the ongoing conflict in Ukraine.
As a mother, I am trying to figure out how to walk alongside my children as they watch their nation burn. There is not a parenting book on the shelves that can help me… We are half a world away, watching places and people we love be destroyed.
One day I will make my way back to Ukraine and create something special there because that is my true intention. I haven't been back there in many years but there is a calling and one day I will answer that call…
But I, sitting in my comfortable chair and listening to the measured fraction of rain outside the window, still hope that the world will not abandon Ukraine. That the aggressor will be punished, and that the justice of democracy still exists.
How You Can Help
A number of organizations are working to provide food, shelter, and medical supplies for civilians affected by the Russian-Ukrainian crisis. As an additional resource for our community, we've sourced and curated three initiatives that are actively providing essential services.
CARE is a Geneva-based nonprofit that is raising money for hygiene kits, water, and cash assistance in the affected regions. The CARE Ukraine Crisis Fund prioritizes women and girls, families, and the elderly.
Learn more and make a contribution
OutRight Action is helping support LGBTQ+ groups and organizations on the ground, setting up shelters, and providing safety for citizens. It is widely known that in times of crisis, LGBTQ+ people who have already been already marginalized face higher risks and cannot always count on access to humanitarian and/or social assistance. As the situation continues to unfold in Ukraine, OutRight has begun to receive requests for support from LGBTQ+ organizations that are preparing to receive people in search of shelter, safety, and security.
The migration of citizens from Ukraine's capital Kyiv and the eastern part of the country to safer areas of the country has created an immediate need for shelters for displaced people.
All donations made to OutRight will go directly to the cause.
Learn more and make a contribution.
Save the Children is working with partners to meet the urgent needs of affected children and their families. It's ready to provide life-saving assistance, such as food, water, cash transfers, and safe places for children as people flee amid freezing temperatures and brutal conditions. Save the Children is currently scaling up their operations to ensure children impacted by the crisis have the support they need.
Learn more and make a contribution
While our hearts break each time we turn on the news or log into our social feeds, we must all remember to take care of ourselves as well. One of the most important things you can do for Ukraine now is to read and share verified information about the ongoing crisis, and advocate for your own well-being, so that we can stand strong together.
We are all part of a global community of creators, one that has the opportunity to act together. We hope that you will join us in our effort to bring peace to the turmoil.
For now, and as always, please continue to be vocal.