Vocal Creator Chat: 5/16/23
A place to connect and discuss all things Vocal.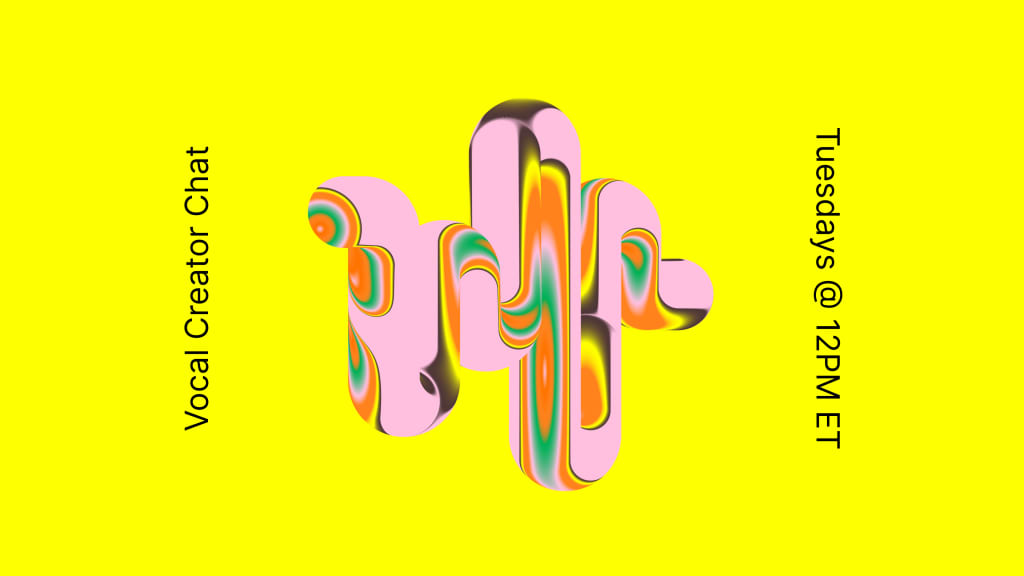 Have questions about creating stories, growing your audience, and getting rewarded on Vocal? The Vocal community and team are here to help answer your questions and feedback together.
Every Tuesday at 12 PM ET, we'll assemble the Vocal community, as well as our Creator Experience and Product teams, in a thread to respond to creator inquiries for one hour.
Please follow Vocal's Community Guidelines and don't spam your own profile or stories in the thread. We encourage the community to report users or comments that break these guidelines.
Some updates and reminders from the Vocal team:
Got questions about Vocal or feedback about what's new? Leave a comment in this thread to join the Vocal Creator Chat.
Also, be sure to join our Raise Your Voice Threads every Thursday at 12PM ET to champion inspiring stories and outstanding creators on Vocal. Save it to your calendar so you don't miss it.
About the Creator
Every Tuesday @ 12PM ET, we we'll assemble the Vocal community, as well as our Creator Experience and Product teams, in a thread to respond to creator inquiries for one hour on Vocal. Subscribe now