The Ultimate List of Hi-Res Quality Stock Photos
Need help finding images for your article? Look no further!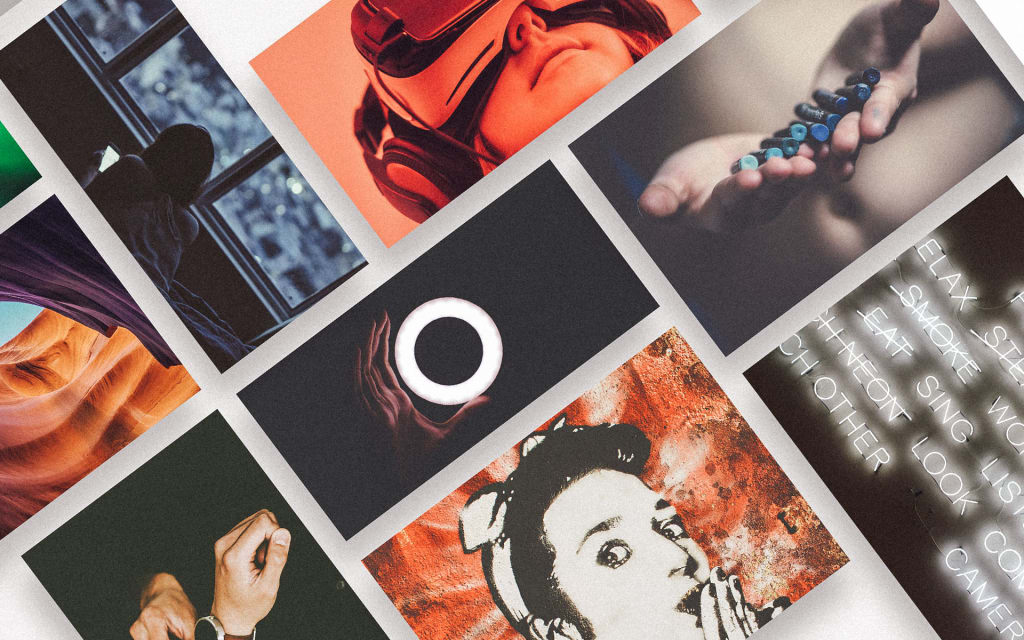 Hi-Res Quality Stock Photos make normal pictures look bland, and are becoming more popular every day. To keep up with the competition, many online sites have adapted to the times and develop great quality stock photos on a regular basis. Additionally, many photographers have up'ed their online submission game and are doing the same. In fact, many of the most popular photos online today are hi-res quality – but you won't always find them in a Google Image Search.
From Barn Images, to BucketListly Photos, Cupcake, Epicantus and Death to the Stock Photo, great images exist online; you just need to know where to look! Take a look at our ultimate compilation of the best hi-res quality stock photo sources online.
Our Favorites
Unsplash: Fully custom, to do whatever you want with them!
Pexels: Searchable, licensed images from many different photographers
Pixabay: Huge search engine that includes photos of all different genres.
The Ultimate List:
All The Free Stock: All The Free Stock offers free stock images for viewing and is a fan favorite as far as those looking for quality pictures. This website also has videos too.
Barn Images:Barn Images was created by two Latvia-based photographers and has a wonderful display of their photos.
BucketListly Photos:The website BucketListly Photos consists of many travel-based photos and are actually free for anyone to use. If you are looking for a great hi-quality photo to use, BucketListly Photos is a great choice.
Cupcake: Free [do whatever you want] photos. Lots of outdoors shots with wide frames.
Death to the Stock Photo: A photo & inspiration haven for creatives crushing their path.
Epicantus:A very popular site amongst photographers and adds new photos weekly. The photos posted by Epicantus are ones that have been taken by UX and visual designer Daria N.
Foodie's Feed:When looking for pictures of food, Foodie's Feed is the website to visit. Offering free pictures of all different types of food on a regular basis, this is a great choice for hungry photographers.
Free Nature Stock and Getrefe:The website Free Nature Stock was created by an individual name Adrian Pelletier and provides users with free nature photos. Not only are these photos free to use for anyone who visits the site, they are also amazingly beautiful. Many can also be found through the website known as Getrefe.
Function:For anyone looking to obtain free packs of photos (as opposed to just single photos), there is a great website called Function which offers exactly that.
Gratisography: Free high-resolution pictures you can use on your personal and commercial projects. New awesome pictures added weekly! All pictures were photographed by Ryan McGuire and free of copyright restrictions.
IM Free: A curated collection of free web design resources, all for commercial use.
ISO Republic: ISO Republic provides exclusive free and premium stock photos. Founded in 2014 by Tom Eversley. Pictures added everyday. Now accepting submission from featured photographers.
Jay Mantri: RSS feed! Free pics. Do anything (CC0). Make magic.
Jéshoots: Relatively new, yet wonderful outlets for those who love hi-res photos.
Kaboompics:Use Search Box, click #Tag under the photo or choose Category to see images what you looking for. Everyday new pictures.
Life Of Pix:Free high-resolution photos for personal commercial use. New photographs are added weekly. All images have been donated to the public domain. Hand-made with love by Leeroy Advertising Agency and its network of photographers.
Lock & Stock Photos:Free Stock Photos. Use in Any Way, Anywhere, Anytime. Great layout and vintage contemporary vibe.
Magdeleine:Hand picked free photos for your inspiration.
MMT: Free for personal and commercial use, thanks to Jeffrey Betts!
Moveast: Portuguese traveling!
Negative Space: Licensed (under a CC0 license), yet free.
New Old Stock: New old stock is great for those into more vintage-style photos.
Paul Jarvis: Free to the public
Peekspace: Free photos, courtesy of Patrick Goethe
Photo Collections:Animals, landscapes, industrial, nature, people, and transportation. You can create an account too!
PhotoStockEditor: Free high-resolution images for personal and commercial use. New pictures added each week.
Picjumbo: Free stock photos with an array of categories, like business, food, people, abstract, women, and nature.
Picography: Submit and download photos. Submitted by traveling users all over the world.
Public Domain Archive: A public domain image repository, where you come to explore and discover treasures by other great photographers. A place to find inspiration and photography that you can re-use in your creative projects.
Raumrot: Free, Free, Free!
Skitterphoto: A rather large and gorgeous photo selection.
Snapwire Snaps: New beauty is added to this set on a weekly basis.
SpaceX Photos: Free on flickr
Splashbase: Hi-res photos and videos.
Splitshire: More free hi-res stock photo websites
Startup Stock Photos: Simple, yet great
Stocksnap: Hundreds of new hi-res photos added each week!
Stokpic: Completely free!
Super Famous: Dutch designer Folkert Gorter's photos
The Pattern Library: A library of hi-resolution photo greatness
The Pic Pac: Hi-resolution packs for all to see
The Stocks: Considered to be some of the best free photos on the internet today.
Tookapic: One of the world's largest marketplaces for free images
Travel Coffee Book: Some of the most beautiful sites in the world, seen in hi-resolution.
More Quality Stock Photos Are Posted Every Day
No matter what type of hi-res quality stock photo you are looking for, you should easily be able to find it after visiting the websites listed above. In addition to many of these sites offering free use of their photos to any and all visitors, they also encourage others to go out and try to take photos of their own that match these standards.
Due to recent developments and technology, the standards of photography have certainly been raised. In addition to better cameras and photo gear, the photos themselves are much better developed and are much higher-quality.
Fortunately for those who lack the ability to do so themselves, many great photographers offer quality stock photos online and post more on a regular basis. This is great news not only for photographers, but also for individuals interested in the beauty Hi-Res Quality Stock Photos. Now go forth and make a great post that is paired with great images!