The Mystery Box Challenge Winners
An inside look into the Vocal Curation Team's favorite stories from The Mystery Box Challenge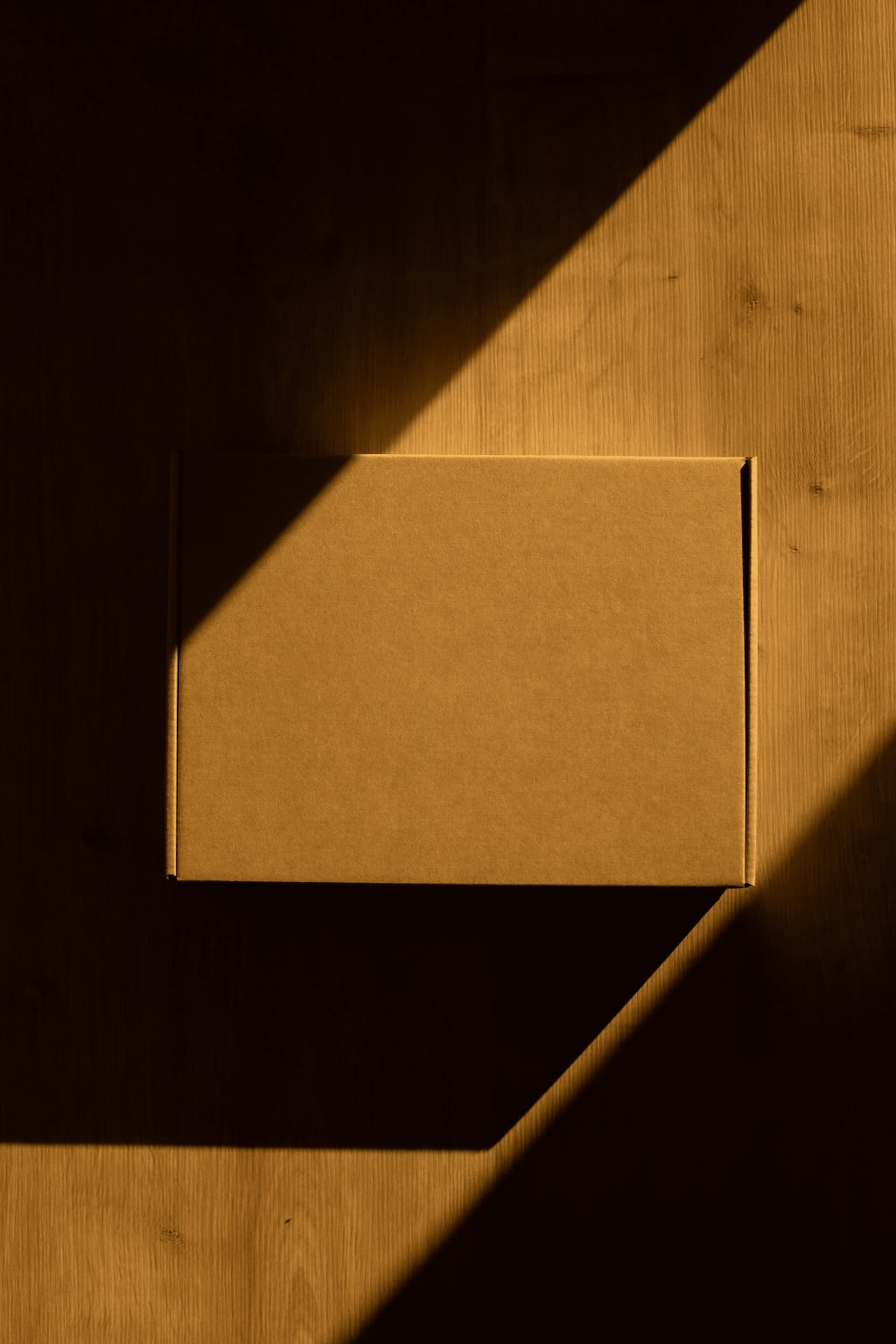 It starts with a drone. Then, a box. Who sent the box? What's inside? How does the arrival of this mystery box change the protagonist's day, week, life?
Those of you who have been with us for some time may have had a spell of déjà vu when you saw The Mystery Box Challenge prompt. Maybe it reminded you of the Brown Paper Box Challenge, in which a mysterious package arrives on someone's porch. If so, good eye (and thanks for being with us for well over a year!).
At Vocal, we aren't just interested in your stories. We're interested in helping you along on your writing journeys. Writing a different story based on the same or a similar prompt is a classic writing exercise and we wanted to try it out with you. We wanted to give you an opportunity to see how you've progressed as writers, to see how you've used all of those hours spent typing away to hone your skills and become even better storytellers. And for those of you who've only recently joined us, well, know that we love a good mystery, especially if it comes in a box.
Whether this was your first story with Vocal or your hundredth, we cherished what you wrote and feel so honored that you choose to share your work with us and the Vocal community. Writing is a long, crazy journey and it's rare that you can stop and take a moment to reflect. Congratulations on staying the course, on being dedicated to your craft, on working hard for every word.
Here are the winners of The Mystery Box Challenge and spotlight on two of the Runners-Up. You can check out the full list of winners HERE.
$2,000 Grand Prize Winner
Bronson Fleet for Outside Looking In
There were no good people left. How could there be?
It's difficult to bring new life to the post apocalyptic landscape. With all of the television, movies and books dedicated to what these days feels like an all too possible future, it's vital to create a story that stands on its own, one that doesn't just take a page from Cormac Mccarthy, The Walking Dead or climate news. Bronson Fleet has done just that. We start in media res and are taken on a swift, heart pounding, soul edifying journey that doesn't let up for a moment. This story felt complete and well structured, each paragraph building upon the one before, each scene informing the next. It was like riding in a well built machine, no unnecessary parts, humming along perfectly.
Some of you have asked what we look for in a winning story. There are so many factors that go into our decisions but in this story it was the plot's seamless structure as well as the central importance of the protagonist's empathy. The writer infused a gray world, a dead and uncaring world, with a bright flame of heart, which won out in the story and often wins in life, too. Congratulations, Bronson Fleet!
$500 Second Place Winner
Bella Nerina for Drone in Deepwater
In Deepwater, the night was reserved for contemplation.
We loved this story from the first line. Bella Narina instantly built a world that was so all encompassing we felt we were inside it for hours after we finished reading. Rickety shacks standing just above a dark swamp, candlelight in the windows, a fetid smell only locals could abide, a quiet little neighborhood at the end of the world. Things seem okay in Deepwater, hard but fair, but the arrival of a drone shows what's really at play in this strange backwater town. As so often happens when a stranger arrives, things go awry, people become wary, someone dies. But that wasn't all. The writer gave us a little gift at the end, a fun, twisted send off, one that placed this story beyond the swamp and deep in our minds. Congratulations, Bella Narina!
Honorable Mention
Zack Graham for Voyeur in the Bascal
Time filtered out of the apartment like smoke from a chimney…
Zack Graham has been writing on Vocal for a little over a year and a half now (we see you, Zack!). For this story, he gave us a beautiful ode to H.P. Lovecraft, replete with language that feels wonderfully strange in the mouth and was so fun to read. It takes a lot of effort to pull off nuanced language. Lovecraft's language is different. It's old and exacting and if you let up for even one word, the voice, the spell, is broken. But the writer didn't let up. He gave us a Lovecraftian tale replete with nineteenth century ghosts, ghoulish possibilities and a heavy dose of incredible imagination. He made a building sinister. He made a man lose his mind. He made us love Lovecraft even more. Well done, Zack Graham!
*While the writer did not use a drone as we know it to deliver the package, he did call the character who left the package 'a drone'. Very creative!
Honorable Mention
It's like you're punishing yourself for being alive.
A woman is in emotional anguish after her fiancé dies on their wedding day. A stranger sends a package to help her, a notebook. Why would this stranger do that? Because they know her pain, because they too have lost someone they love. This is a subtle story, one that calls on the reader to read closely, slowly, to feel the subtle shifts of the protagonist's emotions. And then, a beautifully simple yet arresting ending. We won't give it away but it did choke us up. Well done, Caroline Craven!
---
Craving more Challenges? Check out our latest dystopian fiction Challenge, Behind the Last Window.
About the Creator
Collaborative, conscious, and committed to content. We're rounding up the best that the Vocal network has to offer.
Reader insights
Be the first to share your insights about this piece.
Add your insights