Listen, Learn, Grow
In this season of renewal and rebirth, the Moderation Team takes a look at four more stories that struck a chord with us this week.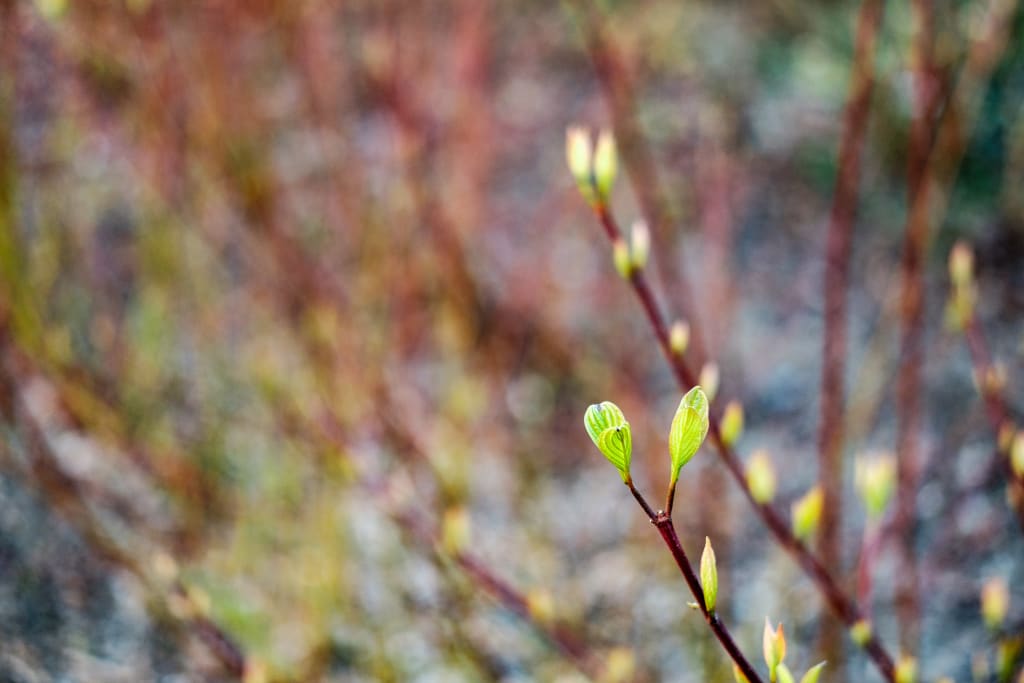 Photo by Heye Jensen on Unsplash
This edition of Verified finds us on the cusp of April, and in the Greater New York area where we are, Spring has certainly sprung. As much as we would love to take the optimistic tone of the chirping birds, crocus buds, and increased accessibility to the vaccine, that would be disingenuous of us. The fact that a gradual return to "normal life" in the U.S. has lead to the return of mass shootings is impossible to ignore, as is the frighteningly pervasive problem of anti-Asian violence.
We don't have all of the answers on how to fix these problems and the world is a myriad of fragmented opinions. It is very easy to get caught in a cycle of despair. Where we have found solace, however, is in you, our global community of creators. We have heard your voices.
Tumultuous times often facilitate great art — a fact that strengthens our conviction that creativity is a mandatory part of both personal growth and improving society.
As always, if you aren't already a creator, sign up today to start creating, listening, and learning.
I Was Not A Rotten Piece Of Fruit
"I was not a piece of rotten fruit that was meant to be stepped on and squashed. I was just a dwarf flower that took time for her to bloom, breathe, smile and shine."

"My journey to health, maturity and advanced independence began at 21 and I'm continuing to learn, grow and live along the way."
In an inspiring combination of personal story and poem, creator Talia Devora shares her struggle with progressing into independence and emotional maturity and asserts that there is nothing wrong with growing in your own time. We were honored that Talia shared her powerful truth with the Vocal community, and we are excited to hear more about her journey. Late bloomers unite.
Books on Writing by Writers
"Journal of a Novel" collects these letters, which touch on everything from story arguments to Steinbeck's personal life. Like King's "On Writing," it is part memoir and part workshop, but also much more. It is a window into a writer's creative process in real time, as he creates one of the greatest novels of the 20th century."
Spring may be springing but it is still a pandemic, and we are still spending a lot of time at home. We are grateful for any and all "reading list" and "watchlist" stories, and this story from creator Paul Combs struck a particular chord with us. In this season of renewal and rebirth we are always looking for ways to grow ourselves, including improving our own personal craft. Paul notes in his story that important books about writing aren't often written by people who are themselves notable writers, so these six books present an opportunity to both hone skills and be inspired by some of the greats.
I Yam What I Yam
"You may be asking 'But why? What did Bruce ever do to you?' I'll tell you why. Some Bruce out there has propagated the greatest misinformation campaign in American history, and continues it to this day"

"Bruce has been knowingly canning sweet potatoes under the name "Bruce's Yams" for almost a century. Bruce is selling sweet potatoes. Why he decided to brand himself a yam company when he sells no such thing is befuddling."
We came across this story on a day when we needed a good laugh, and creator Kevin Alonzo Bratcher delivered. We cracked up at his anger and frustration at the widespread ignorance about the differences between yams and sweet potatoes, and the fact that the American public has been duped into thinking the two root vegetables are interchangeable. Kevin blames this on popular canned sweet potato brand "Bruce's Yams," the source of his ire and the reason behind this damning advice:
"Never trust a Bruce."
We fervently support any and all efforts to quell misinformation and enlighten the public. However, in the spirit of diverse opinions and respectful debate, we would like Kevin to know there is one Bruce we will always trust...
Can We Stop Praising 'Lost in Translation'?
"At the heart of this film isn't a tender romance as Coppola would have us believe, but a story about two privileged and one-dimensional xenophobes. These protagonists are not charming; they feel they are superior to everything and everyone around them."
Events over the last year have led to many long-overdue international conversations about the pervasion of systemic racism in society. Racism toward the AAPI community (which during COVID-19 has increased in the United States at a disturbing rate) and racism in pieces of popular culture are two such long-overdue conversations. In their scathing reappraisal of the iconic indie film "Lost in Translation," creator Al Openbook pushes us to have both of these conversations with ourselves. We send Al our sincere thanks for encouraging us to acknowledge that the reductive caricatures of Japanese culture in this movie are unacceptable, and we join them in demanding that filmmakers not perpetuate blatant xenophobia in their films. "Indie classic" or not, it is not very creative.
—————
Another Verified down, another four stories that we hope will keep you listening to each other, learning from each other, and growing with each other as the world comes back to life. Thanks for reading. We'll see you next time.