Improbable Paradise Challenge Winners
An inside look into the Vocal Curation Team's favorite stories from the Improbable Paradise Challenge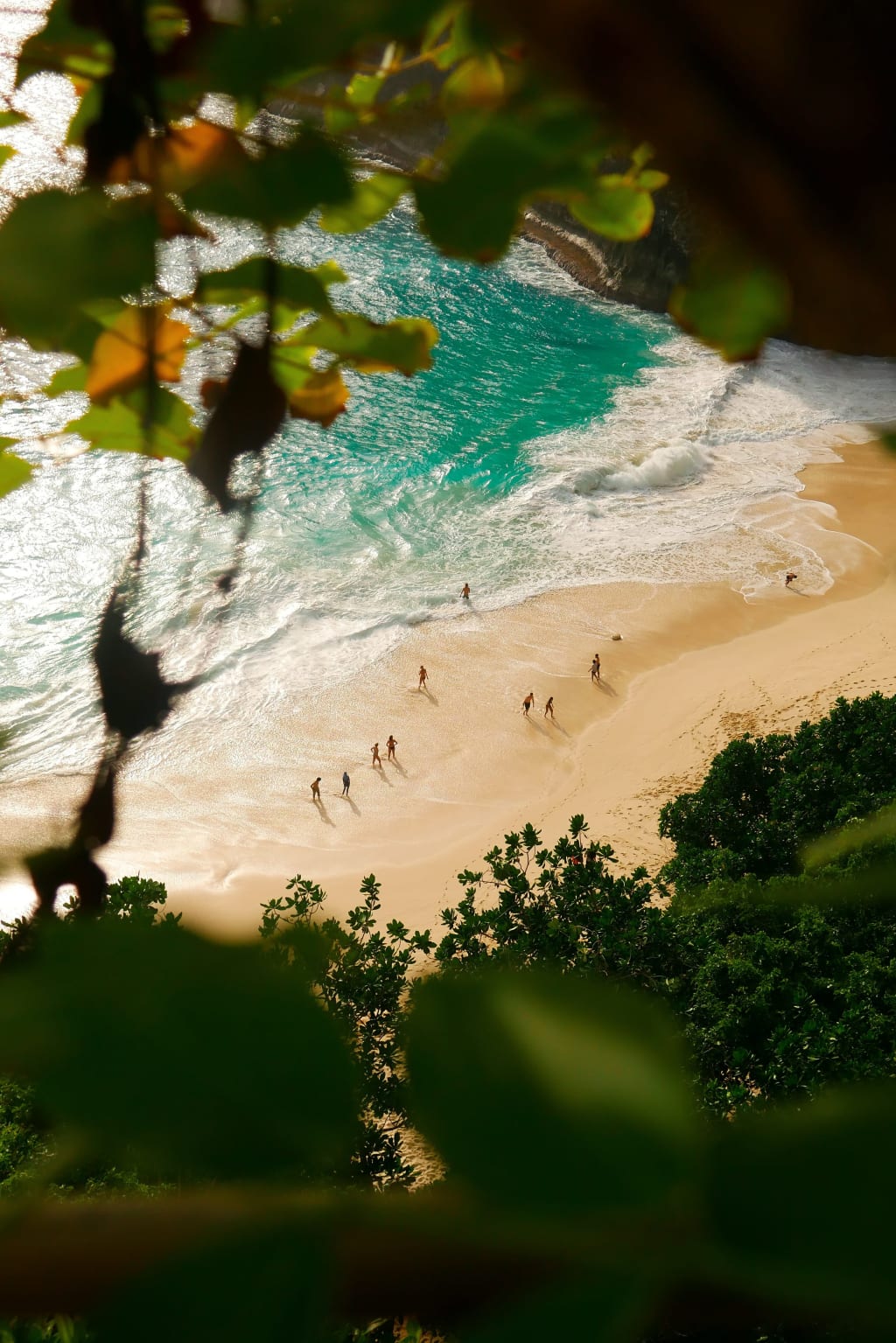 When thinking about winter we tend to give all the cold credit to December and January. But every year we're hit with February, that sneaky, hanger-on that blasts us with one final sweep of cold. That's why we thought it might be a good idea to send our Creators (and ourselves!) on a vacation of the mind to a tropical island. Of course, this being Vocal, we had to throw a twist into the prompt.
Write a fiction story about an unlikely pair that meets on a tropical island.
So many possibilities... A real island or a virtual island? Earth or space? And who is this unlikely pair? Man and woman? Woman and turtle? Martian and human? Siren and sailor? All of these creatures and more found their way to each other on the shores of your stories. A pleasantly surprising amount of Creators used history and myth as the foundation for their stories while others went deep into space or gave us a seemingly classic setup of boy and girl beneath the docks, only they happened to be pickpockets.
As always, the breadth of your creative choices was incredible and we deeply enjoyed walking around and taking a snooze on your warm, creepy, hilarious, scary, deep space, beautiful beaches. Thanks for the vacation!
Here are the winners of the Improbable Paradise Challenge. You can check out the full list of winners HERE.
$1,000 Grand Prize Winner
Em Starrrrr for Carousel Dance
Before the sun sets and the rain comes, and the darkness chases you away again, I will remind you...
While Carousel Dance is most certainly a horror story, we also read it as unbridled romance and a sharp, literary feat. Carousel Dance was so well rendered in its imagery and voice, it could have won for these critical aspects alone. But the slow build of this story was what really had us swooning. We begin with young love, an ode to a carousel on an island and the memories it invokes, a voice speaking to the past, to a lover long gone but still pined over. Then, slowly, like a setting sun, the orange and pinks bleeding across the sky, in quiet, confident sentences, the story unfolds and we are let in on the truth. There is betrayal, money, paradise lost, death, and, our favorite, a hint of revenge played out to the far reaches of the ghostly universe.
At only 1,025 words, Carousel Dance is proof positive that more words do not always result in a better story. We sincerely believe that strong editing is the foundation of great writing. In fact, we believe that editing IS writing. Carousel Dance is what happens when you treasure every word, when you treat your words like money, knowing you only have so much to spend. And now, because Em Starrrrr was so careful with her words, she has another $1,000, which we're sure she'll spend wisely. Congratulations, Em Starrrrr!
$250 Second Place Winner
"Forgive my scepticism, but the fact is, no matter how compelling, how truthful, your words, there are so few people who will allow themselves to hear them."
Traci C. took the prompt of paradise and ported it onto Port au Prince, a city in a country with a history of colonialist bruising that still plays out on its people every single day. Paradise Defiled is the story of a reporter getting the inside scoop on a political movement inside Haiti. But it is also an introduction to a world so many of us have only read about on the news, a rich world with people whose desires go well beyond surviving the latest natural disaster or political uprising. As we read, we felt the humanity of Haiti's people and learned just a bit of the lay of the land. We felt every twist and turn down market alleys and smelled the local foods, tasted the briny air, felt the press of people all around us.
Honestly, at first, we thought this might be a story in which an outsider comes to judge or save the locals. Thankfully, stories with that tired plot line are going the way of the five day work week. We are presented now more than ever with stories like Paradise Defiled, in which foreigners come not to save but to listen, to understand, and only then, to report, to help.
We love this story because it is the vanguard of new, socially aware writing. It shows how to move in a foreign land while showing its beauties, not just its troubles. It gives voice to the local population and sets them on equal ground as the protagonist. This story is far more than a story. It is part of the growing representation of underrepresented countries and their citizens.
Our one critique? We wanted more! As the story ended, we could tell this was the start of a longer piece, be it ten thousand words or a full novel. We can't wait to read the rest on Vocal soon. Congratulations, Traci C!
--
Learn more about our current challenges below:
About the Creator
Collaborative, conscious, and committed to content. We're rounding up the best that the Vocal network has to offer.
Reader insights
Nice work
Very well written. Keep up the good work!
Top insights
Excellent storytelling

Original narrative & well developed characters

Heartfelt and relatable

The story invoked strong personal emotions
Add your insights