I Published My Story, Now What?
You're published, woohoo! Now it's time to share your story.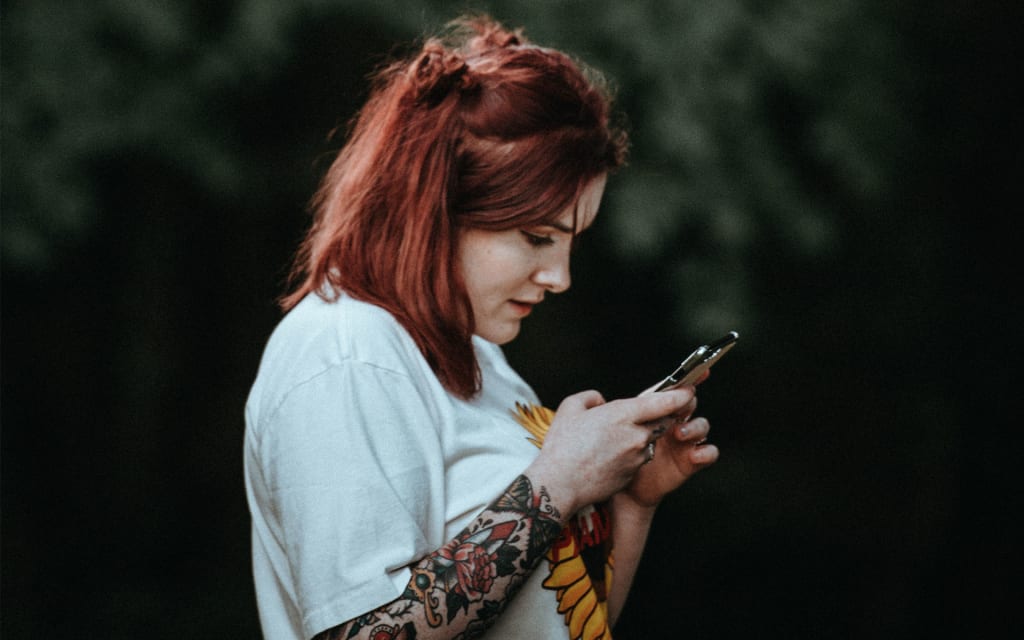 Congratulations! You successfully published your first story. Now it's time to start promoting, leveraging your relationships and thinking about how this story fits into your long-term Vocal game plan.
The following areas will serve as a checklist of 'next steps' to review after each Vocal submission. You'll figure out over time what works for you and what doesn't, so be sure to let the Vocal team know if you've thought of a useful tip that we haven't covered!
Social Media Promotion and Engagement: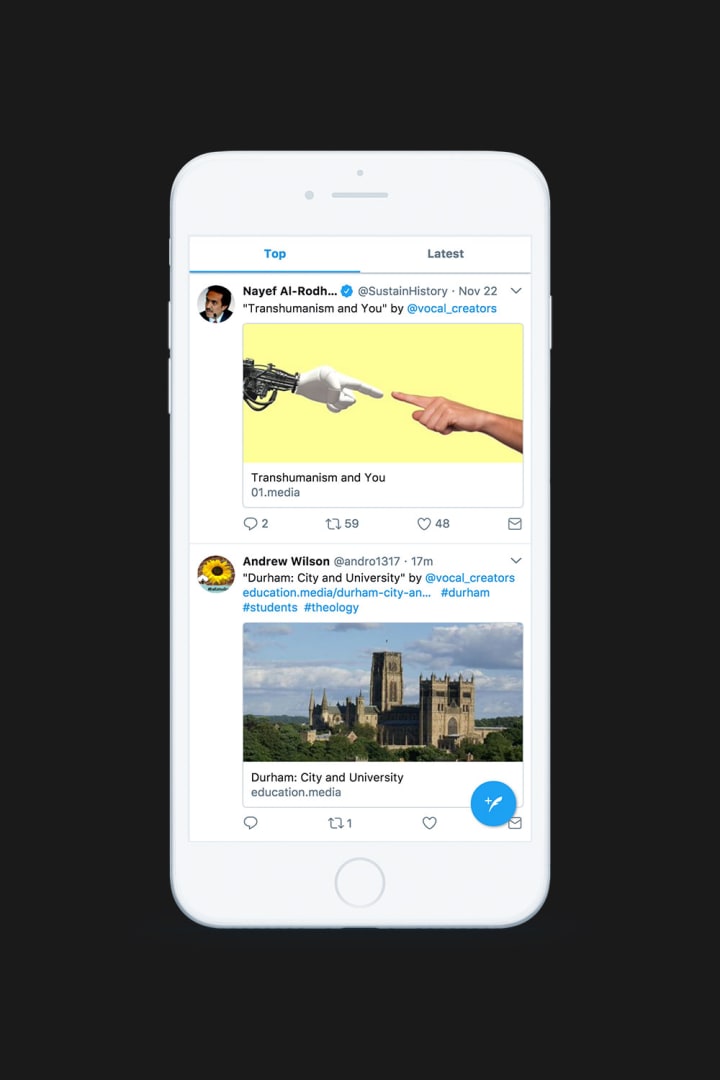 Create accounts on each of the following platforms if you don't have one already. For more in-depth rundowns of each platform, check out our resource article How to Boost Blog Traffic Through Social Networking Sites:
Posting Content on Social:

You can (and should) post each of your Vocal stories on any or all of these platforms, but get into the habit of alternating between promoting your own and other authors' stories. On Twitter and Facebook, try establishing for yourself a 1:3 posting ratio to keep a nice balance of posting your own content and others'. On Pinterest and Flipboard, which are used only for long-form content as opposed to personal photos and musings, increase this ratio to 1:10 (don't worry it's easier than it seems: on those platforms, a 'Like' or 'Flip' is equivalent to submitting an article yourself!). Keeping a balance looks good from an aesthetic perspective as well as a technical one.
Other things to keep in mind:
Pin your latest article to your social feeds, that way it'll remain front and center!
If you talk about a person/place/thing in your article, make sure you tag them in it (on Twitter, don't forget to tag Vocal).
Link to story/author page on your social channels, bio or personal websites.
'Friends and Family'- Engage your built-in network:
Create an email list that you might think of as your 'core fan base'. This can include family members, friends, mentors, former professors, or anyone you know that's involved professionally or personally in the topic of your story. If you're a recurring Vocal creator and don't want to annoy people with daily email blasts, you can choose to make it a bi-weekly/bi-monthly update, and include links to a number of stories in one shot. You could even curate some of your favorite stories by other creators on Vocal and include those in your emails, too.
Monitor Your Vocal Dashboard: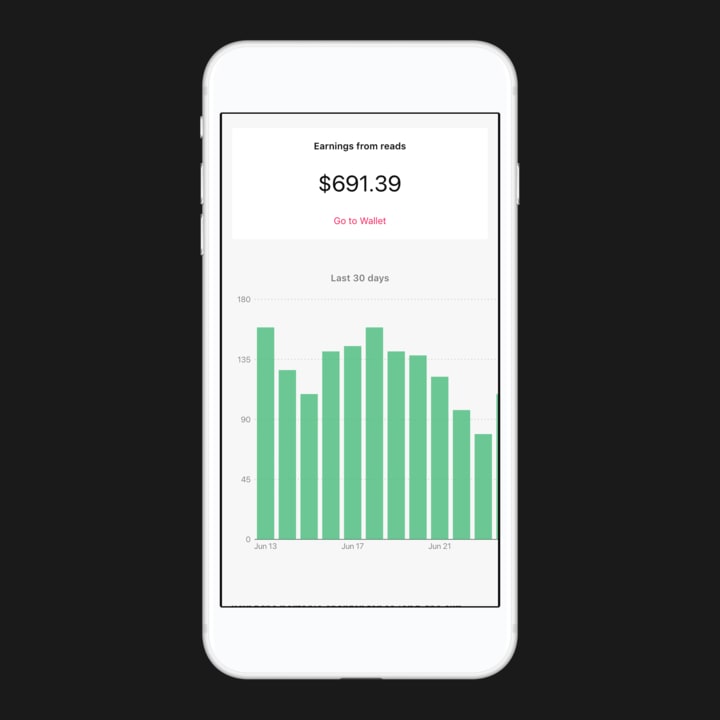 Check back every few days to see the most recent tally of views. Reviewing your dashboard regularly, especially at the beginning, will be instrumental in figuring out what works and what doesn't and improving your articles over time. If an article is performing particularly well, take note of what's different about it and use those aspects in your next article! Did you use more images than previous submissions? Was the topic particularly unique? Which social media platforms did you promote it on?
Plan Your Next Vocal Submission:
All of those previous steps are going to help in crafting your next Vocal submission. Whether you're establishing relationships, extrapolating information from how your last one performed, or getting great feedback from your network, let that energize you into writing your next post!
First question: Which community will I submit to this time?
It's useful here to understand how Vocal operates as a collective in order to see how you can take advantage of the expansive network and benefit your own portfolio and the community at large. The two keys here are to keep the quantity of submissions high (don't put too much pressure on yourself, just create when you can!) and to diversify content across Vocal, which is to say to submit stories to as many Vocal communities as possible. This is ultimately how you get the maximum traffic from all of Vocal's various communities. The obvious question here is, how can you write about topics you don't know about? The answer is, simply, you know more than you think.
How to Diversify Content across Vocal: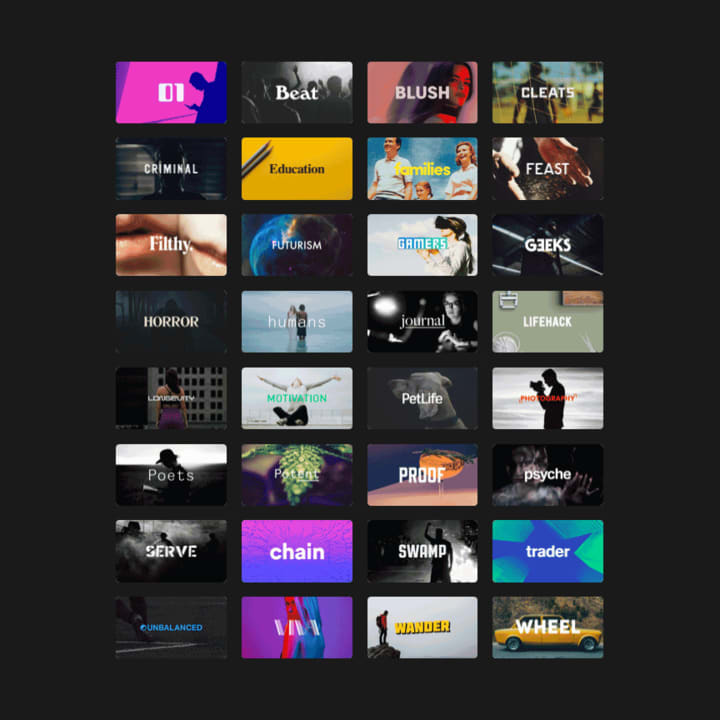 Look for idea inspiration wherever you go, you don't have to be a sci-fi lover to be on Futurism, or a comic book artist to be a Geeks creator. Here are some examples:
Meet someone recently with an awesome job? Ask them for an interview for Journal! Send them a series of questions, and once they respond simply add a short intro paragraph, images, and you're good to go!
Going on a vacation soon? You don't have to be in the travel industry to captivate our Wander audience. Take notes about your trip to Iceland; were you happy with your accommodations? What restaurant is a must-try? Which activity would you skip in your itinerary if you could go again? Not only are your recommendations highly useful to the community, but you'll appreciate the process of recalling vacation memories and solidifying them in story form. It's like a diary entry but meant for others to read!
Remember, your capacity to monetize and expand your audience on Vocal is determined not so much by any one individual sotry as by your Vocal portfolio in its entirety. Don't sweat it if you feel uneasy stepping out of your comfort zone to write about a topic that isn't within your usual repertoire.
At the end of the day, the benefits of diversifying your content across our sites, and contributing to Vocal in general for that matter, will outweigh any so-called downsides of writing about something you did not think you would. Just put your own take and your own spin on it. Just use Vocal as the perfect excuse to get out there and learn, collaborate with others, engage with your surroundings and most importantly, keep creating!
Reader insights
Be the first to share your insights about this piece.
Add your insights