How to Write Evergreen Content
Long Live the Green: How To Write Great Evergreen Content.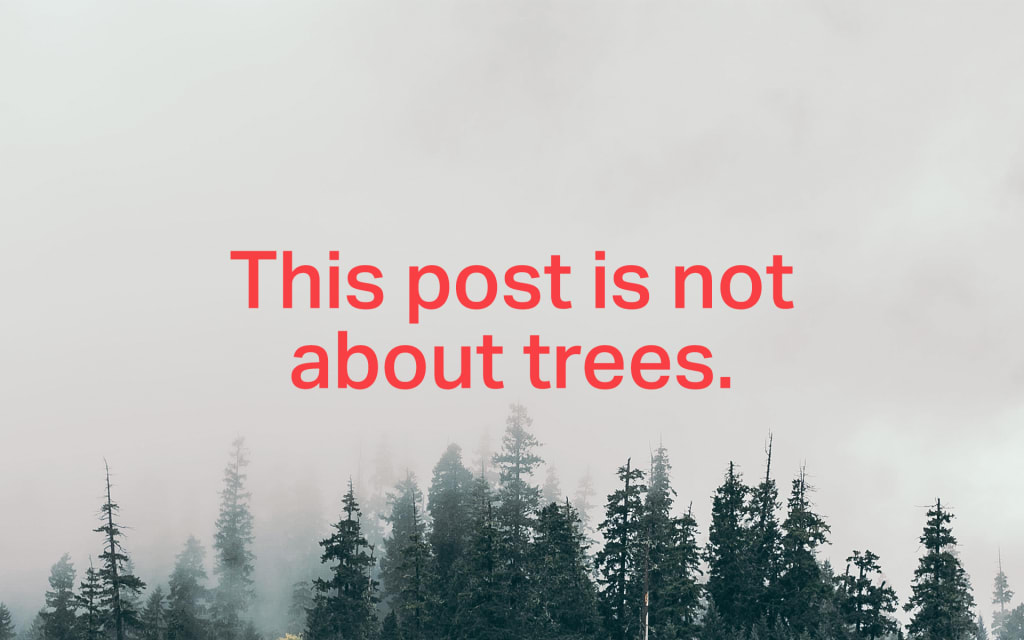 Investing time and effort in good content creation practices has never been more important for success than it is now; and while it's certainly important to keep your content fresh and up to date, it's also important to develop content that is scalable, durable, and can stand the tests of time. It's a marathon, not a sprint, right? This is why companies have strategies in place to create something called evergreen content.
Evergreen vs. Topical Content
Named after the evergreen tree, which is often used as a symbol of perpetual life because it retains its leaves throughout the seasons rather than shedding them every fall, evergreen content is content that has no expiration date; it will typically retain its value over the long term. While creating content that is just as useful five years down the road as it is now may not be easy, it is possible. Think of it as a shrewd investment that keeps on ticking over, providing steady returns month after month, year after year.
On the other hand, evergreen's counterpart, topical content, (while it certainly has its appropriate applications) is subject to the 'churn and burn' lifespan with a short shelf life. Newsjacking for example, is probably the most well known variant of topical content, which relies heavily on capitalizing on the popularity of a news story to amplify your sales and marketing success. Essentially, this is content that is relevant to a recent event, industry news, current news or some current trend.
Common Examples of Evergreen Content
At its core, evergreen content is informational and should consistently remain relevant for months or years, depending on the volatility of your industry. Think of it as content that, from a purely informational standpoint, offers value that will not diminish over time. Essentially, it is the opposite of news.
So what are some good examples of evergreen content?
Books: This may seem like an obvious one however; it's one of the best examples of evergreen content. Have you read Dale Carnegie's How to Win Friends and Influence People? If not, I am sure you have at least heard of it. Talk about a book that has transcended time! Its principles and content are still widely used in today's business world and beyond.
How-to Articles: These types of articles are great for creating something that lasts. Have you ever been stumped by a household problem and end up resorting to Google for help? Something that tells people how to accomplish a general task (Think "10 steps to….") always makes for quality evergreen content.
About Us Pages/Features: These types of pages and their content give great insight into topics and backgrounds.
Infographics: Graphics that explain how to solve a problem, or that give visual step-by-step directions will always be appealing over the long term. They help serve both prospects that may want to learn more about your company, and existing customers who may expand their efforts and discover a need for that type of information.
Why Does it Matter?
Quality, relevant evergreen content offers a number of great benefits for your website, both in terms of SEO as well as for overall business growth.
Using it is a tool for improving search engine optimization can be extremely effective; many savvy marketers use it to highlight chosen keywords from their sites, which can be a great way to improve their site rankings.
Higher search engine rankings mean increased traffic as users search for terms that can drive them to your site. And because evergreen content remains pertinent for a long period of time, it can continue to drive traffic to your website, creating a constant flow of visitors.
The more visitors to your site, the more opportunities to generate leads! Lead generation is a critical part of running a profitable site. In order to generate better leads, you can optimize your evergreen content, like adding in calls to action for your newsletter or linking to your social pages.
How Do I Create it?
You are now familiar with many of the benefits involved with using evergreen content, but how easy is it to create? For those that don't already have an evergreen content strategy, we have good news; it's never too late to begin and it's pretty easy to get started. As you plan the development of your evergreen content, keep in mind that it must be timeless and engaging; it has to appeal to your customers not only now, but in the future as well.
Here are a few tips on how to use evergreen content effectively:
Choose relevant, useful topics: You must produce content that's useful and interesting for your target audience. Make it a narrow focus, and aim for creating something that is definitive. Broader topics tend to result in longer winded articles; the longer your article the more likely you are to lose readers along the way.
Optimize: In order to gain the SEO advantages; use your keywords/phrases well and within the appropriate context. It's also important to structure the content throughout your articles and site strategically and ensure it's easy to read.
Pay attention to your words: Pay attention to the kinds of words you are using; if you can, try and cater to a beginner-like audience and avoid overly technical prose. Also, try to avoid putting dates any place they are not needed and try and refrain from using phrases like "last May."
Include links: Try and include several links within your evergreen content. These links should be linking back to other blog posts you have written, or other relevant sections of your site so the reader can gain visibility to other parts of your site (not to mention internal links improve your SEO).
Review your content for updates: If a certain piece of evergreen content is performing well, make sure to keep it up to date. It might need a few updates and refreshers here and there. Simply scratch out the dated content, update with the new information and voila!
Balance is Important
While evergreen content is important and can be extremely valuable, it doesn't mean all of your content needs can be met by utilizing it. Timely, topical content can also be valuable when used at the right times. It's important to find the right balance between evergreen and topical content; each serves a unique purpose. Discovering the right balance between these two types of content will no doubt prove to be an effective content marketing strategy for your personal brand.
Reader insights
Be the first to share your insights about this piece.
Add your insights