How to Bring Your Twitter Followers to Vocal
Our tips for drawing your followers out of Twitter's fast lane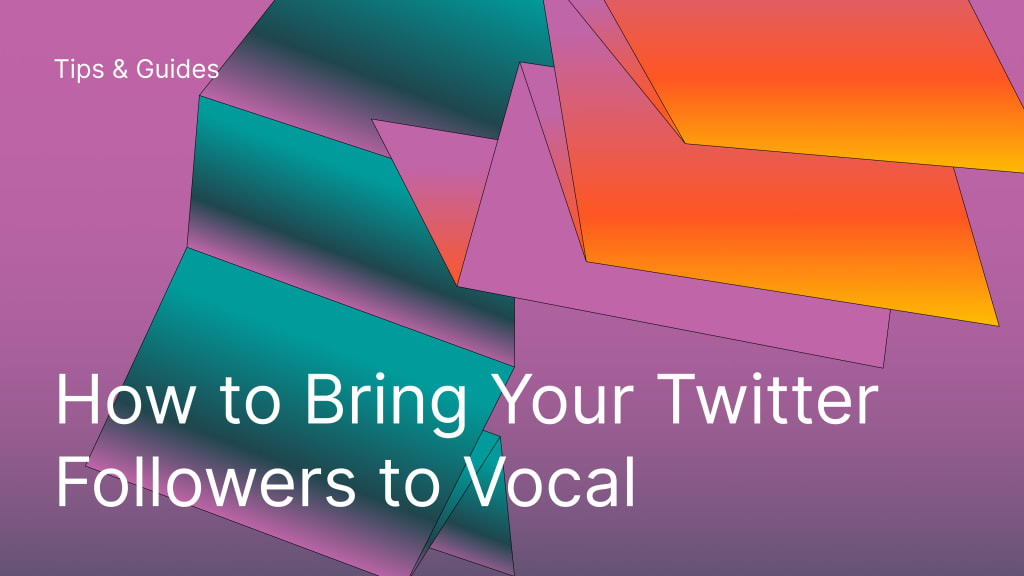 As crossposting becomes more difficult on Twitter, it's important to let your followers know where they can find you and read your work. Vocal isn't on Twitter's list of banned social media networks (yet), so you've still got time to introduce your followers to your stories and convert them into loyal readers.
Link to your Vocal account
First things first: show your followers where to find you. You can link to your Vocal account in a few ways:
Make your Vocal account your profile link.
Link to your account in your Twitter bio with a short description ("Stories posted every 2 weeks ➡️ [link]").
Pin a tweet describing what you write about and link to your account.
Change your banner to a graphic with your Vocal profile URL.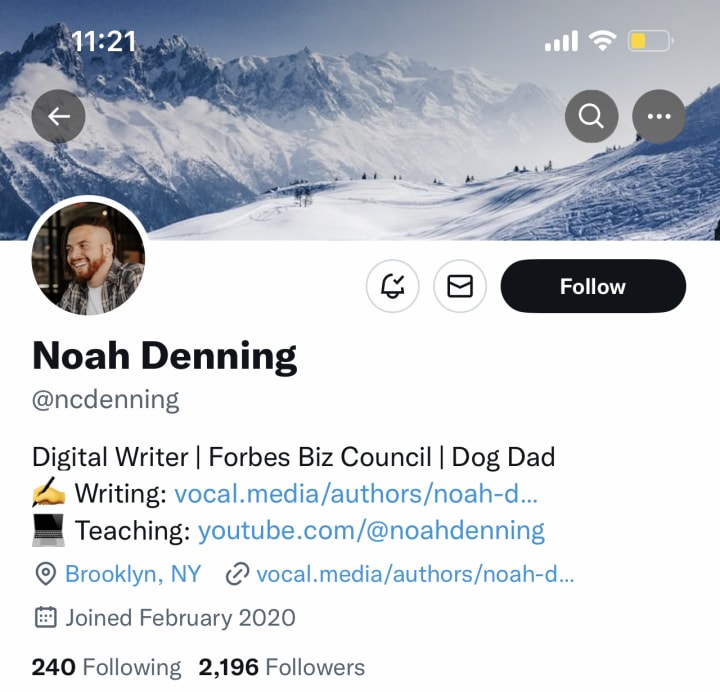 If you prefer to direct followers through your Linkin.bio, or Carrd, preface it with a descriptive note ("Check out my other socials, newsletter, and long-form content") so people know what they'll find there.
Promote your Vocal account on Twitter
Once you have a way for people to reliably find your account, you just need to convince them to start reading. Here are some strategies to draw your Twitter followers off their timelines and onto your profile:
Tweet regularly about your stories. Don't let your work vanish after a single tweet. Consistent tweeting keeps your work visible, and followers who skip your initial tweet may give you a shot the second time around. Some ideas for crafting and timing your tweets:
Tweet when a new story is published and retweet it the next day for your international followers. For example, if you tweet in the evening, retweet in the morning, and vice versa.
Tweet when a story is relevant to the news. Even if you published your story a few months ago, framing it through recent events can generate interest.
Highlight your milestones, like hitting a certain number of subscribers or reads in the last 30 days. Here's an example:
Just hit 100 subscribers on Vocal! Thank you to all my readers and commenters. Don't know what Vocal is? Take a look: [Insert Vocal Profile Link]
Create a year-in-review thread of stories you've created. This is a great way to celebrate your work and give your followers a chance to catch up on stories they've missed.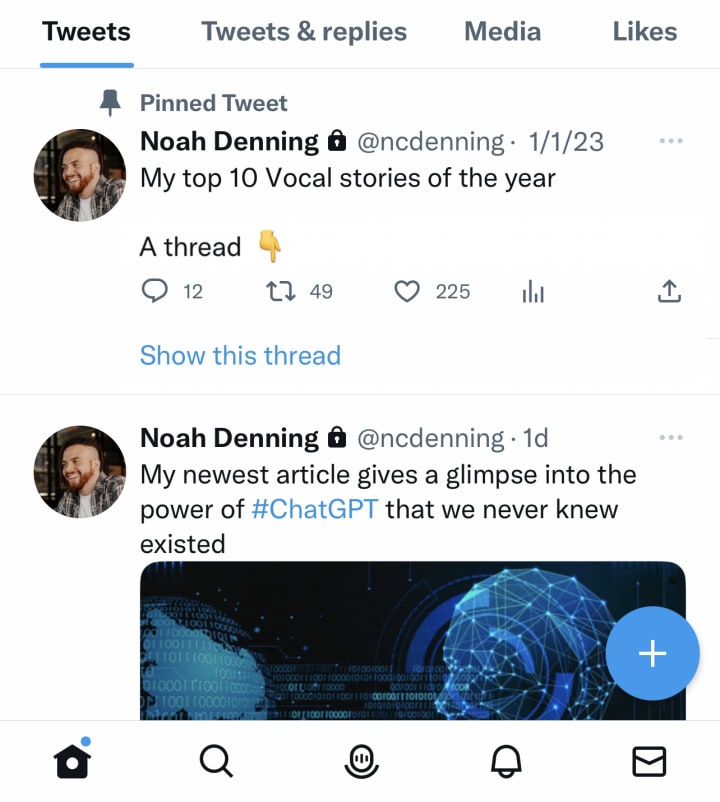 Generate interest with compelling tweets. After all your hard work, you may feel like tweeting out, "Ta-da!" with a link to your story, but it pays to craft a tweet that will truly catch your followers' attention. Here are some ideas to get you started:
Choose an eye-catching cover image for your story. This will appear on Twitter when you post your link, and will go a long way toward attracting attention.
Lead into your link with a compelling quote from your story.
Use calls to action to motivate your followers. Even something as simple as "Read more on Vocal" or "Get the full story ⬇⬇" can nudge your followers in the right direction.
Use threads to draw people in. Introduce an idea or ask a question in your first tweet to generate intrigue, then link to your story in the second or third tweet so your followers need to read it to get their answers.
You don't need to limit yourself to direct promotion, either. Talking about other aspects of Vocal, like a contest you're excited about or the discussions you've been having with your readers, can pique your followers' curiosity and maybe generate a little FOMO.
Look to other creators for inspiration. When in doubt, take a look at how your favorite authors and publications promote their work and give their tactics a try.
Direct reader engagement to the comments
Nobody can say what direction Twitter is heading in next—and it may not be the best place to engage with your readers in the long run.
Instead, encourage your followers to head to Vocal for discussion. When people respond to your tweets, connect their thoughts to discussion happening on Vocal and tell them it's the best place to guarantee you'll see their comments.
If you want some more advice on how to entice your social media followers to Vocal, check out our other tips for social media engagement.
Reader insights
Nice work
Very well written. Keep up the good work!
Top insight
Expert insights and opinions

Arguments were carefully researched and presented
Add your insights