How I Used Facebook to Earn Over $2,160 in One Week on Vocal
Stay engaged, engage others, and get your story seen by the right readers.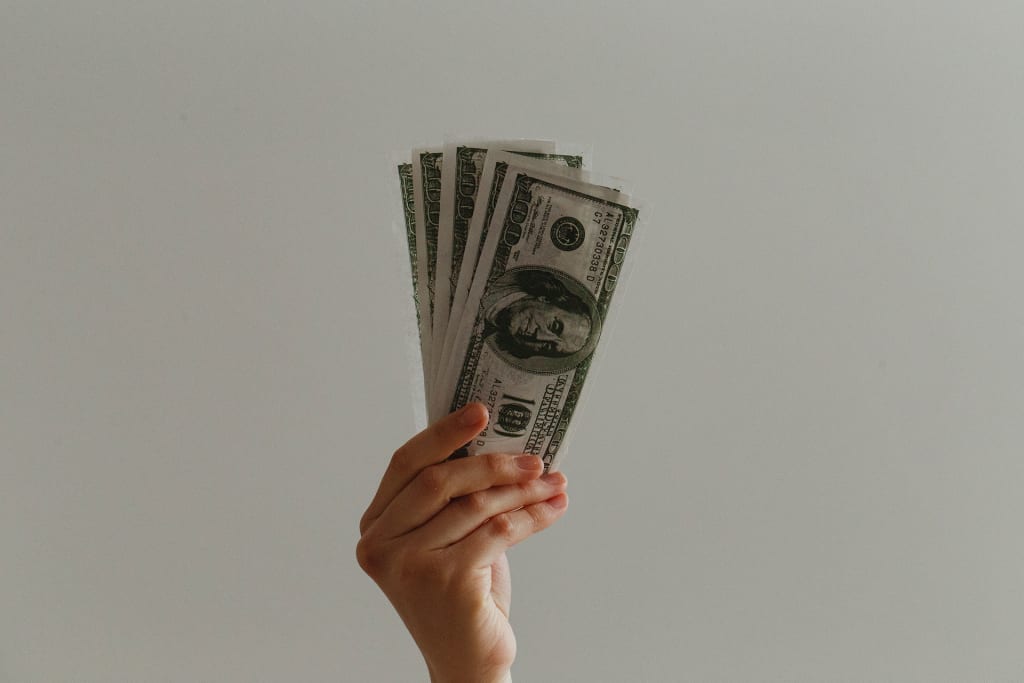 Megan has been a creator on Vocal since July of 2019. Thanks to the compelling stories she creates and the way she uses Facebook to find her audiences, Megan's gotten hundreds of thousands of reads on her stories and has seen her earnings spike. We asked her to share some of her advice to help you learn to do the same.
Here are her tips on how to use Facebook to grow your audience:
Engage with Communities.
The most important step of this process is to start engaging with Facebook communities. If you are not in a Facebook group specific to your interests, get in one. If one doesn't exist, make one. Facebook is a great way for instant access to your targeted audience. For instance, if you are a food critic writing about food, find a Facebook group dedicated to foodies, restaurant critics, chefs, etc. The more groups you find and join, the better.
Connect with members.
Once you are in or have started one of these groups, it is critical for you to engage with other members. Answer questions, leave comments, share their posts (with permission of course) as often as you can. In addition to this, READ what others have written and contribute to dialogue pertaining to them. For example, if a member in one of my Facebook groups posts a unique piece, I will read it. If I agree with the message of the article, I will share it outside the group and will do so by pulling specific thought provoking sentences from the article into a new post. I will then tag the author in the post so they know I am engaged in their work.
One of the most important things to remember is to engage with these groups authentically before just joining and posting a link to your work there. There's a difference between engaging and adding value to a community you're interested in, and hopping on board just to spam them with links. Joining a community on Facebook is meant to support individuals with similar interests, not a place to solely post your publications without contributing to others.
Use links to make calls-to-action easy.
In each of your publications, include a hyperlink to your Vocal profile as well as hyperlinks to your Instagram and Twitter accounts. Tell your readers to follow you (and make it easy for them to do so via hyperlinks). This makes it easy for others to see and be notified when you publish new stories. In addition to this, sharing your work on multiple social media platforms will also be a way to capture an audience outside of your Facebook group/community. At the end of each story, all roads should lead to each and every one of your social media accounts as well as back to your vocal homepage. For example, the following can be found at the bottom of my Vocal articles:
Be sure to check out and share my other essays which can be found in my Vocal profile by clicking HERE and be sure to find me/tag me by clicking the links below for Twitter (@MeganBabb1522) and Instagram (mbabb1522).
In addition to this, if applicable, include one title of one of your content similar articles at the bottom of a new one as a hyperlink. For example:
"This article is a follow up to: COVID Pandemic Exposes the Ugly Truths of America's Healthcare System also written by Dr Megan Babb. If you haven't already read, click on the article title now."
Images are important.
Find an illustrator. The image you use with your publication is critical to grab readers' attention. The image will play a large role in determining whether or not your link is clicked on Facebook. Paying an individual to create an image specific to your piece will pay for itself. Another option is to request an artist create a unique illustration for you in exchange for acknowledgement of their work in your article. This may lead to far more traffic to their website and future sales for them than the single image you purchase. For one of my most recent stories, "An Open Letter to America's Physicians," which gathered nearly 500,000 reads in one week, the illustration associated with it was created for free. In exchange, I included their name and company and their site traffic went up by nearly 4000%.
Stay engaged.
Share your story as much as you can, especially when it is applicable to other's posts. If you find a post where you feel that your story aligns with the commentary, share it as a comment. Let other commentators know why they should read it.
Be patient.
Just keep writing. Challenge yourself to try new ways to express your tone and syntax. But most of all, be present. The more people who see you engaging in their work will reciprocate by engaging in yours.
Happy writing! Also please don't hesitate to reach out if you have any questions. I am happy to give support to other writers.
tips and guides
About the author
I am a mother to four, a wife to one, and a physician to many. I like to reach others through words of advocation to give a voice to those in need. Welcome to my village where all are welcome.
Twitter: @meganbabb1522
Instagram: mbabb1522
Reader insights
Nice work
Very well written. Keep up the good work!
Top insight
Expert insights and opinions

Arguments were carefully researched and presented
Add your insights