Connecting Your Stripe Account
Once you connect Stripe to Vocal, you can be paid for your work!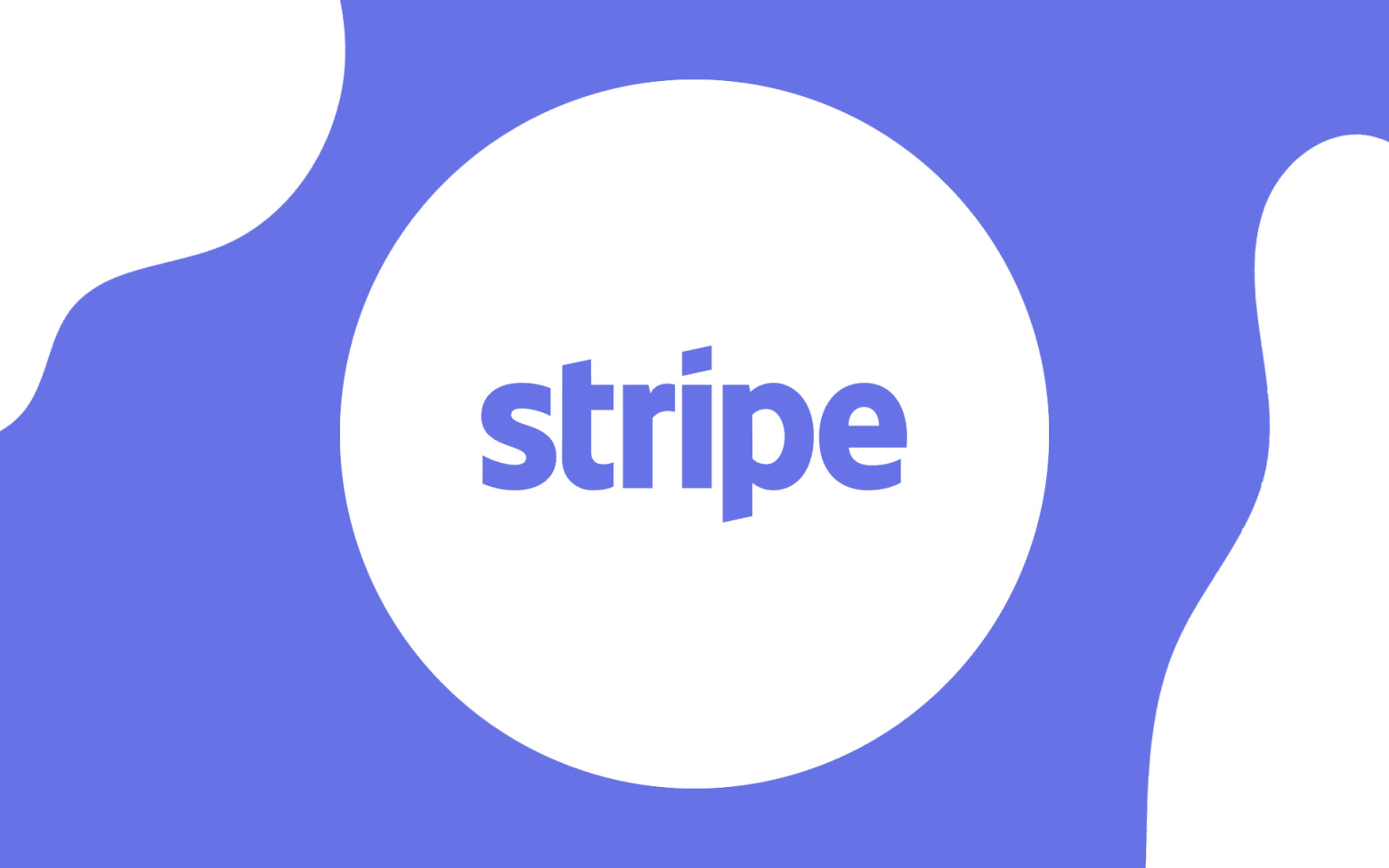 For our cash-out process, we use a third party banking application called Stripe. It's ultra-secure and ultra-simple!

When you're ready to cash-out from your Stats - which you can do whenever you've accumulated $35 or more in your Internal Dashboard - the money will be transferred to you via Stripe.
For gifting, once your Stripe account is connected, gifts appear directly in your Stripe account.
We recommend connecting your Vocal to your Stripe right off the bat after you have created your account - might as well get it over with! Here's how: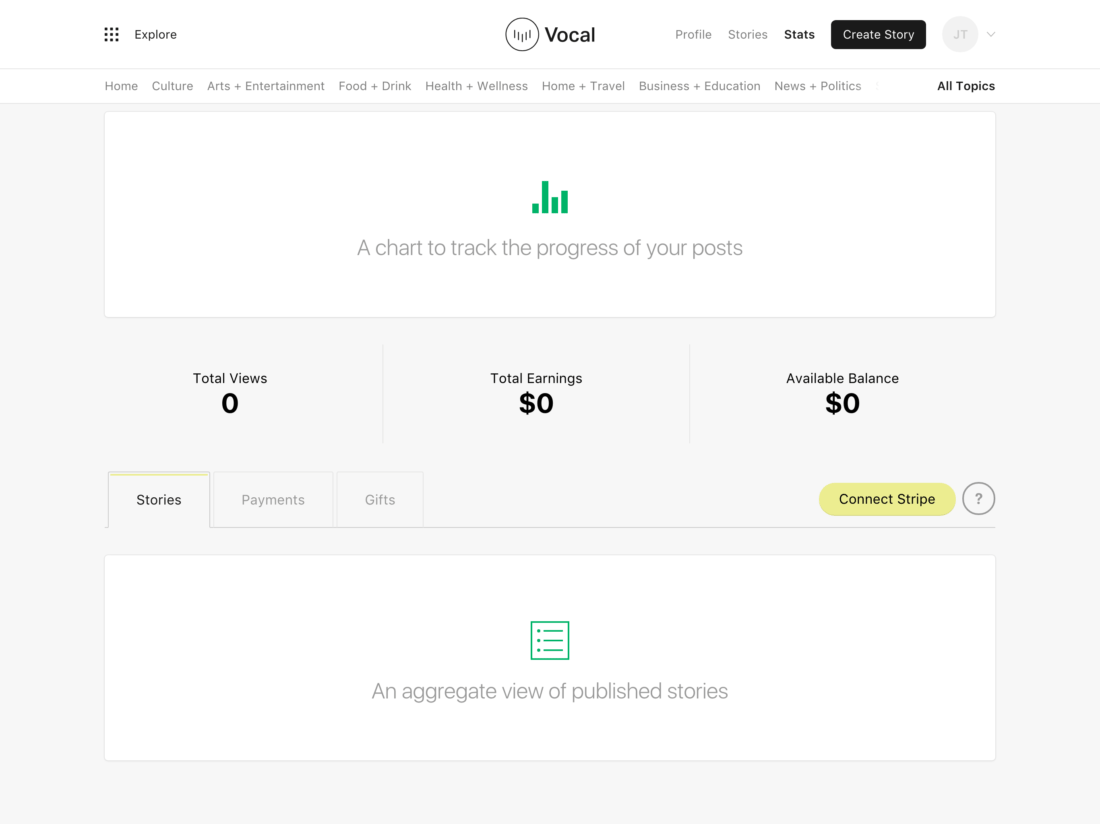 You can connect Stripe directly from the Internal Dashboard; that's the place where you review your stats, how many "reads" each of your pieces receive and how much you have monetized. Your Dashboard can be found in the 'Stats' tab when you're logged into your Vocal account. Or, simply follow this link!
See that yellow button about half-way through the page? The one that reads, "Connect Stripe?" Click it (surprise, surprise). Before Vocal redirects you to Stripe's signup form, you'll be prompted to confirm that you want to "Continue to Stripe."
You do. Click away!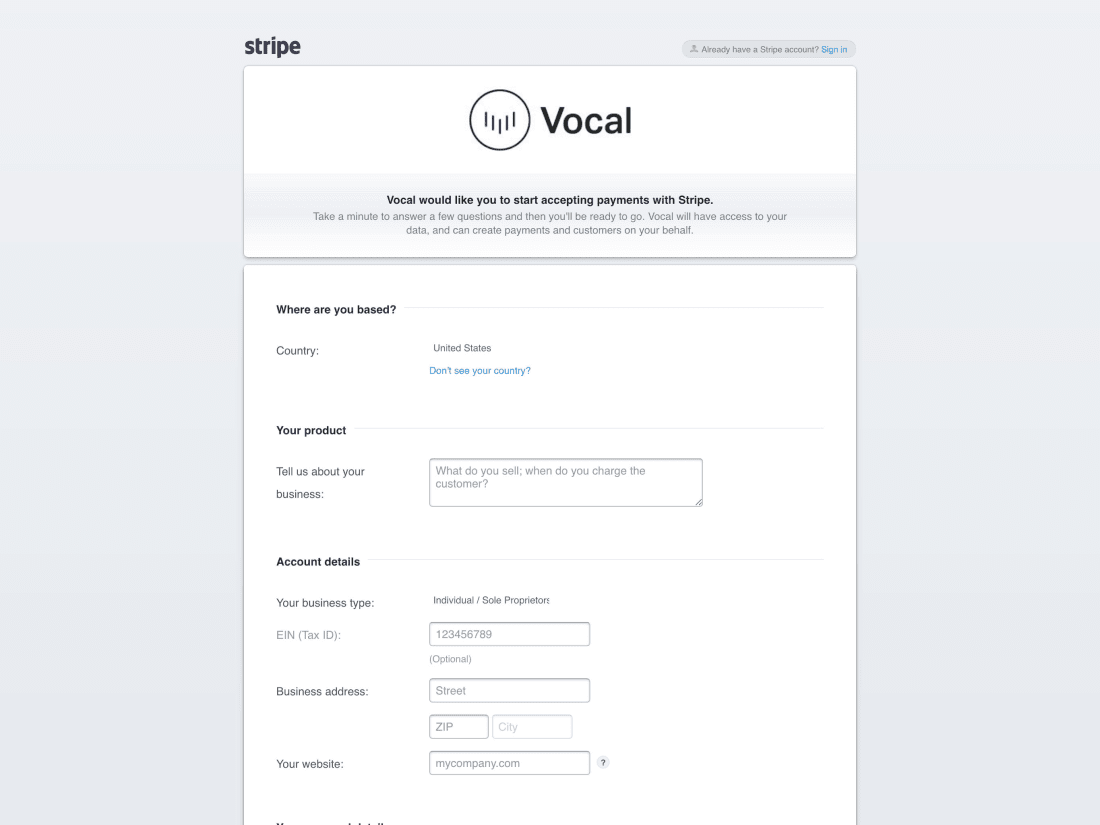 Stripe's signup form is pretty self-explanatory. You'll be asked to fill out your name, address, bank information – stuff like that. There are just two little form fields you may need help filling out….
Your Product.
"WHAT?!" you think. "I don't have a product. Am I supposed to have a product? Can I still write for Vocal without a product?"
Your Website.
"WHAT?! you think. "I don't have a website. Am I supposed to have a website? Can I still write for Vocal without a website?"
Relax! Stripe requires your business/product information. This may or may not be relevant to you. If unsure, you can use the information provided below when prompted.
Your Product: "I am a content creator for Vocal."
Your Website: Of the following, use the one most applicable to you:
Personal Website

Vocal Author URL https://vocal.media/authors/firstname-lastname

Facebook URL (Business)

Twitter URL

Once you're done filling out the signup form, click "Authorize Access to This Account."
You're all set. HAPPY PAYDAY!