Best Photoshop Alternatives for All Experience Levels
Need a photo-editing tool that doesn't break the bank? There are plenty of Photoshop alternatives to better suit your project needs.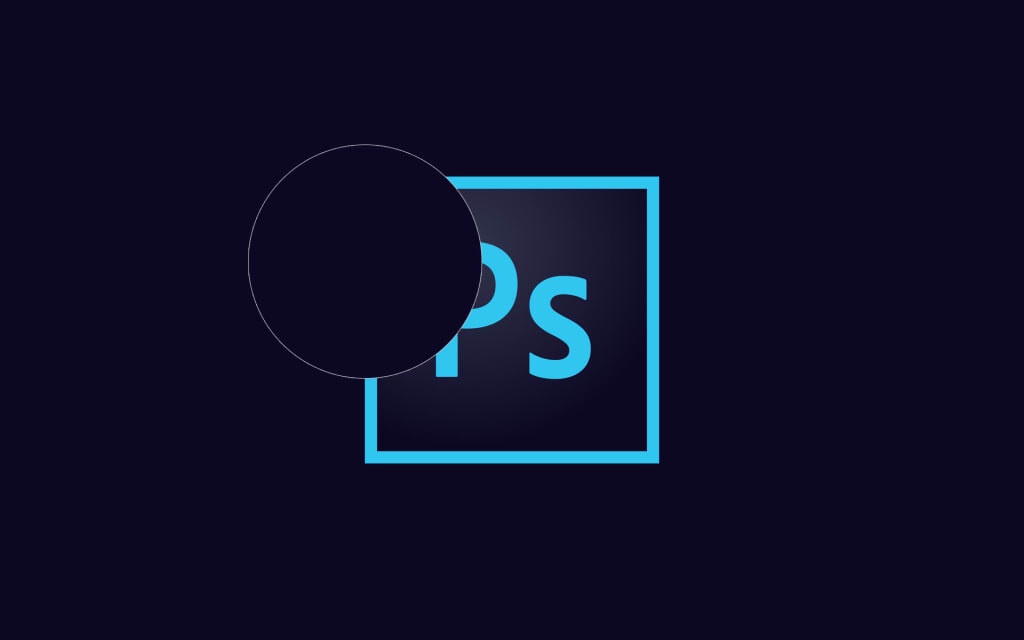 Finding good Photoshop alternatives is imperative for those of us who want to edit our photos or create a new design without breaking the bank on Adobe's pricey software, which has served as the industry standard for decades. Price aside, the software is notoriously complicated to use, and many find that its extensive offerings are too robust for simple, everyday projects. There are plenty of affordable or completely free photo editors that offer a great user experience and deliver high-quality results, it's just a matter of identifying photoshop alternatives that best suits your skill level and personal or professional project needs.
Level: Advanced
Price: $50 (free 30-day trial)
Key Advantage: This highly customisable software is not for beginners but is perfect for professionals who require only photo-editing, and want the professional-grade results of Photoshop without spending the extra money on the graphic design features that they won't use. Affinity Photo by Serif is completely compatible with Photoshop PSD files, so you'll have no trouble exchanging files with colleagues. If you have an iPhone, this Apple-specific package also includes extensions that enable you to apply some of Affinity Photo's editing tools (retouch, haze removal) to photos in your camera roll. Serif has not forgotten about graphic designers, though, they just split the two realms and designed Affinity Designer for the latter audience (for a similarly reduced price).
Level: Moderate
Price: Free
Key Advantage: GIMP (Gnu Image Manipulation Program) is generally accepted as the closest free alternative to Photoshop. Most of its capabilities fall under the photo editing umbrella and features a wide selection of tools and filters for image retouching and many plug-ins for additional capabilities. As for its graphic design capabilities, GIMP is marginally less useful than Photoshop, but offers plenty of tools for less advanced projects, such as supporting multiple layers (digital photographer-speak for separating and individually retouching individual elements of an image); while the interface is somewhat difficult to navigate for first-time users, designers find the software quite efficient once they get used to it. GIMP is available on all operating systems, and receives updates quite frequently. This is certainly one of the best alternatives to Photoshop, especially among the free options.
Level: Beginner
Price: Free (paid premium)
Key Advantage: If you're looking for a photoshop alternative conducive for your social media habit, Picmonkey will serve you well. Users can access Picmonkey directly in any browser or download the app to find an extensive collection of simple but effective tools for all your photo editing, touch ups, design or collage creation needs, including blemish removal and eye tint. If you prefer to create an image from scratch, Picmonkey features a range of free backgrounds, filters, graphic and text overlays, as well as collage templates specified for your Facebook cover photo account and others. The app works well to prep for on-the-go Instagram uploads and lets you save your creations directly to your camera roll. The premium version offers certain added capabilities and graphics to choose from, but the free version is an excellent choice photoshop alternative for quick and easy projects that don't require any bells and whistles.
Level: Beginner
Price: Free
Key Advantage: Novice designers, bloggers and social media contributors will love this free online graphic design platform that supports photo-editing as well as image creation. Like Picmonkey, Canva is a solid photoshop alternative for simple projects that still allow users to get creative and experiment with the available enhancement tools; those who are less creative can utilize Canva's library of pre-arranged design templates to start off. And perhaps one of its biggest draws, Canva also features a selection of pre-sized templates that fit various social media image specifications, which makes creating marketing and sales materials much easier. This free photoshop alternative lacks the complexity needed for elaborate or delicate projects but offers plenty of room to get creative and have fun.
Level: All
Price: $70
Key Advantage: Paintshop Pro is certainly not the cheapest photoshop alternative on this list or on the market, but is probably the closest competitor to the original photo editing software. PaintShop Pro offers more or less the same functions as does Photoshop, but its interface caters to users who require a bit more hand-holding; the software integrates plenty of hints and tutorials to facilitate users' skill development as well as project templates, a 'Smart Capture' screenshot feature, and a gradient fill tool to save time without skimping on quality. Similar to Photoshop, PaintShop Pro categorizes its many capabilities into three general workspaces: Manage (image storage, tagging and sharing), Adjust (small touch-ups) and Edit (photoshop-esque editing tools).This software performs efficiently and quickly and produces results whose quality is largely indistinguishable from Photoshop's.While it will run you close to $70, PaintShop Pro is well worth it.
Level: Beginner
Price: Free (in-app purchases)
Key Advantage: VSCO is an app that functions as a camera, photo editor, and social sharing community, but it's real power lies in the quality, not quantity of its many features. Like Instagram and other photo-editing apps, VSCO offers the usual editing tools–crop, brightness, color contrast, etc.–and a selection of free filters to choose from (with additional paid options). But for all of the app's convenience, it offers a remarkable amount of control when it comes to their final product; VSCO users have the ability to make minor adjustments to filters and effects to make the changes more or less intense. Your photos will be more refined, and more shareable-which you can go ahead and do with the entire VSCO community and everywhere else you'd like (caption: #vscocam)! This app is extremely easy to use with stellar photo-editing tools-whether or not you utilize all of VSCO's many capabilities the app is a fantastic Photoshop alternative for professional editors and beginners alike.
Reader insights
Be the first to share your insights about this piece.
Add your insights