Approaching Re-Entry
With the help of four stellar stories, the Moderation Team navigates a return to "normal life."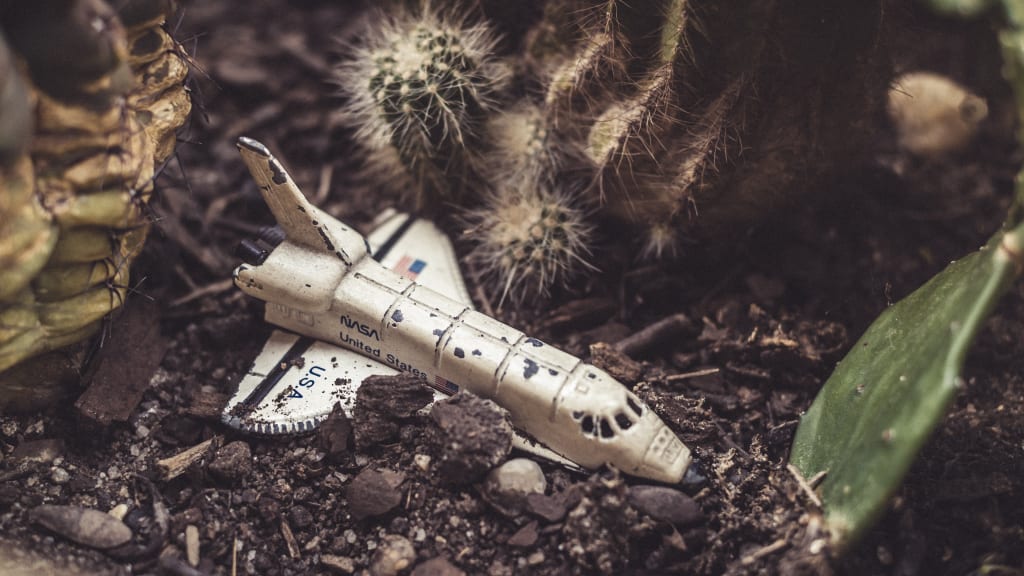 Photo by Vitor Machado on Unsplash
Generally speaking, April is a month with a good reputation. It represents the spring holidays, the weather getting nicer, and calculating your tax refund. April is featured in soft ballads evocative of springtime warmth like "April Come She Will" and "April in Paris." April is even the name of the most hallowed of pop culture figures, a beloved sitcom character.
April 2021, however, presents us with a new conundrum. With the weather getting warmer, and vaccine distribution continuing to roll out, we are returning to a life that more closely resembles a life last seen in March 2020. We're going back into the office, seeing friends and family more often, and living in a world coming back to life with the trees and flowers. We know that we've been waiting for this for a long time, and we should be excited for what some have described as the second coming of the roaring '20s, but we're struck with new social anxiety.
As we always do when pondering the ebbs and flows of life, we've consulted you, our global community of creators for clues on how to approach life in the new normal. The stories from the past few weeks that we've chosen have been added to our roadmap forward. You won't be surprised that "How to" is in two of the titles. We don't quite know what re-entry to life outside of quarantine isolation will hold, but we do know we couldn't do it without you.
Thank you for sharing your stories, and if you aren't yet a creator, sign up now to get started.
The Delicate Art of Constructive Criticism
However, I'm also of the opinion that much of our propensity for giving unwelcome criticism stems from our inability to differentiate between constructive and destructive criticism. The distinction between the two is subtle, but the results of choosing one critical path over the other are immeasurable. Constructive criticism builds; destructive criticism destroys.
Our first story comes from recently spotlighted creator Laquesha Bailey with some important advice on how to engage within the creative community, and in life itself. In her thoughtful list she presents several tips on how one can shape their criticisms to provide value, and how to avoid being mean-spirited when expressing opinions. We know her story was about writing, but we think it is valuable advice for all situations in life. We're all human, and we all have a right to think what we think, but we also all benefit from kindness.
How to befriend an Introvert in 5 Easy Steps
Um, no. I don't hate people. In fact, there are certain people I love. I keep my circle small, it takes me a while to warm up and you definitely wouldn't classify me as a 'hugger'. But I don't HATE people.

We might be your flakiest friends. It's not intentional. But you can count on the fact that we are fiercely loyal. Not seeing you in months or even years means nothing. Once we are friends, we are friends for life.
In creator Jesse Waddell, we've found a "kindred spirit," as Anne of Green Gables would say. The moderator writing this blurb happens to be her fellow introvert who is deceptively outgoing, so we were extremely excited to see a story that describes perfectly the limitations we have when we make new friends. To all the extroverts out there, please have a look at Jesse's story and know we are always here to balance you.
15 Minutes
In March, I started tweeting the Tennessee Department of Human Services and the governor about the missing benefits. The USDA posts the applications for each state on their website, so I could see that our state had been approved for months of benefits. I could also see that Governor Bill Lee did not consider the state's rising child hunger statistics a priority. Parents were: mislead with promises of benefit issuance in the near future, offered deflections of blame and many times, flat-out ignored. The aforementioned "near future" took almost 8 months. It made me angry; not just for my family but for other families that might be worse off than my own.
We are genuinely honored to have creator Tiffany FC as part of our community, and we are so grateful she shared her story on how, through her advocacy for those reliant on government assistance with food insecurity, she gained a national platform. The pandemic shined a spotlight on systemic inequality in many forms, and ordinary citizens fighting for what is right is the only way we will find solutions, even as we go back to normal. Cheers to Tiffany for being one such ordinary citizen, we think you are an extraordinary human.
How To NOT Wear Your Mask
I once made the mistake of getting caught up in the game with the kids, and one wrong "BOO!" left a kid in endless tears. Be careful my fellow ghosts, dragons, and daddy sharks...

Do not try to make your laugh louder just so people know you heard their joke. People can't see us smile now really, and at times it's hard for people to hear your voice with it covered. This once led me to laugh extremely loud at a joke that someone said so they could hear me, and it was one of the most uncomfortable moments of my life...
If embarrassing moments in public were part of pre-pandemic life, and masks are part of our current realities, creator Alexis Dean's latest piece is truly a story for the new normal. His list of mask related snafus to avoid will definitely be on our minds as we venture out and about more often, and we definitely will be keeping our masks far away from soy sauce.
We hope these four stories help you ease back into a new version of normal life. We don't know yet what the next few months will look and feel like for us, but we know we'll handle the re-entry one step at a time. Furthermore, we know that we'll take every step (virtually) with you, our global community of creators.
As always, we look forward to hearing more of your stories.