Why Should You Have a Wine Cellar Under Stairs?
Wine Cellar Under Stairs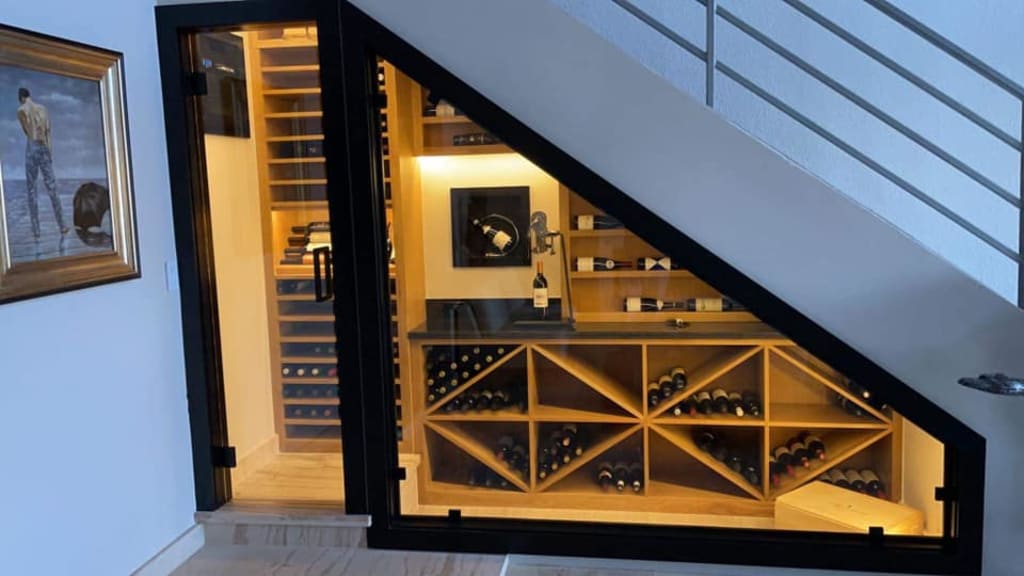 Wine cellars have always been high-end, be it in terms of space occupancy or expenses. That is no more the case with modern technology, tools and a dash of creativity. Nowadays, wine cellars under stairs is becoming the hottest pick for everyone who has a relatively small space. This is one of the most unique wine cellar ideas that you can get built for your small and cozy space. There are various other types of wine cellars that you can choose for your cozy home. So, why a wine cellar under the stairway? Why should you choose it? How would it benefit you? How would it look? Would it be able to store your precious collection safely? Can it be customized according to your preferences, or do you get a default set by the provider you choose? Read on to know all about these and more.
Why Should You Choose Wine Cellars Under Stairs?
Wine Cellars under stairs are in trend for some very good reasons. Not everyone can indeed build a lavish home wine cellar for their collection. There are even instances where some people do not have a large collection of wines but want to store their small collection safely somewhere. This is where the small, customized wine cellars come into the picture. Building a wine cellar under the stairway is anyway a very unique concept. But there are also other reasons why you should go for this type of wine cellar to match your limited space. The reasons why you should use up the space under your stairs are:
● Cost-Effective: Let's address the elephant in the room, the expenses for building a home wine cellar is a lot. A wine cellar is indeed a one-time investment, but even then, the expense tends to increase at times more than planned. Using up the space under your staircase on the other hand is inexpensive to that. You are not creating a completely different space to build a wine cellar.
A wine cellar under the stairway would be built using the walls. Custom wine racks will be added to the wall according to your preferences and the sustainability of your space.
● Organize Your Collection: Having a wine cellar built under your stairway would also help you to keep your collection more organized. This is because there are lots of organizational features that come with this type of wine cellar. Many Houston wine cellars providers who build you specific racks according to the type of wines available.
You could keep your red, white and sparkling wines in separate areas or keep them according to the year they were manufactured. That way you could keep a track of which wine has aged the most and enjoy them accordingly. Along with being organized, a wine cellar under stairs also helps you to remember the information which otherwise you wouldn't have noticed.
● Adds Value to Your Property: Like any other wine cellar, this type of cellar also adds a lot of value to your property. Your house becomes sophisticated and gains a status symbol as most houses don't have such unique design for home wine cellars.
Houston wine cellars take into consideration while building this unique wine cellar, through which they can make it more personal for you. That way, it also becomes a matter of pride when you showcase your wine collection assorted to your guests.
The Types of Wine Cellars Under Stairs
If you think you get just one default setting when you choose to build a wine cellar under stairs, you are wrong. Bellaire, Conroe, Katy, Pearland, Richmond Tx wine cellars and many more give you a variety of types from which you can choose according to your taste. You would need to remember your home decor, your wine cellar under the stairway would need to enhance it.
Several providers give you a glass covered wine cellar under the staircase, which gives a modern look to your stairway. There is always the traditional wine cellar that you can get under your stairway to get that elegant look. You can also get custom wine racks and closets to bring out a look of a wine cellar. That would be more cost effective.
Setting up the perfect wine cellar is a fine dream. If that stays unfulfilled due to space and budget reasons, you should immediately discard those thoughts and go for this type of wine cellars. Now that you know how a wine cellar under your stairway can benefit you, live your dream of showcasing your quality collection of wines.
wine
About the author
I am Rudy Ardon, the owner of Wine Cellars of Houston that offers custom wine cellar design along with custom wine racks, wine cellar doors, wine cellar furniture and wine cellar cooling unit recommendations.
Reader insights
Be the first to share your insights about this piece.
Add your insights