Why is Prosecco's growth unabated? Furthermore, what manufacturers may do to keep this competitive edge
Prosecco expansion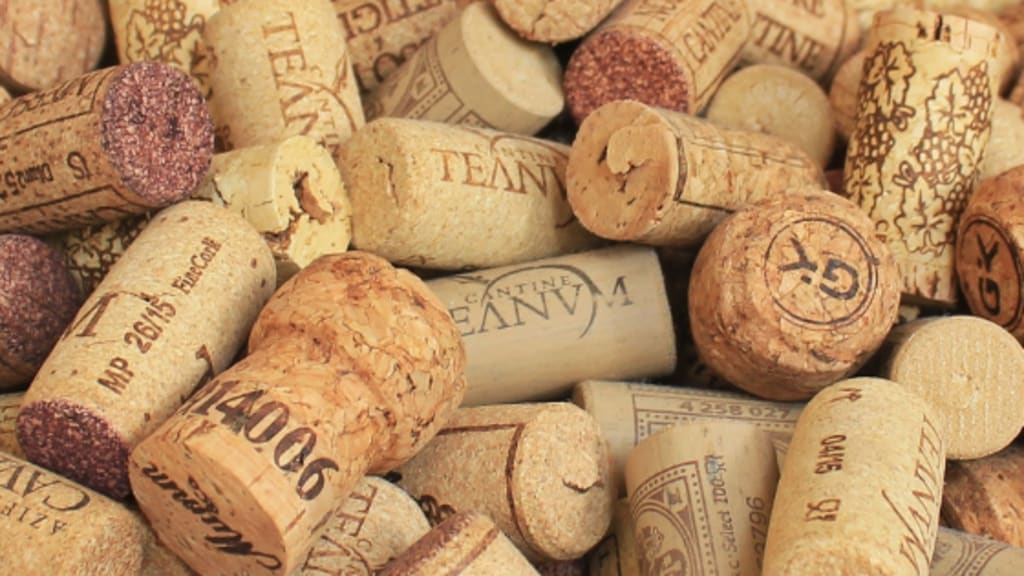 Being from the Prosecco region and having spent much of my childhood picking Prosecco grapes, I have been witnessing and praising the remarkable metamorphosis of what was long thought of as a regional, simple light wine. One of the biggest success stories in the recent Italian wine business is prosecco. The Veneto area has seen unheard-of prosperity thanks to it, and local farmers have become successful international businesspeople. Veneto has cemented its position as one of Europe's top entrepreneurial areas because to the expansion and success of the prosecco industry.
Italian sparkling wine known as Prosecco is made in the north-eastern slopes of the country, close to the cities of Valdobbiadene (my favorite), Asolo, and Conegliano Veneto. The hometown of Alessandro Del Piero, a well-known Juventus football player, is Conegliano. Since 2018, Prosecco has also become the most popular sparkling wine in the world. Prosecco was bottled in around 600 million bottles in 2018 by Italian wine producers. German sparkling wine Sekt, a regional product, was manufactured in over 370 million bottles. While Spain produced roughly 216 million bottles of Cava, a Spanish sparkling wine, Champagne produced 315 million bottles. Despite a 9% fall in sales in 2020, prosecco still sold at least 480 million bottles. You may better understand the enormous rise the wine has lately undergone if you compare it to the 100 million bottles sold in 2008. The enormous popularity of the orange-colored Spritz drink, which combines prosecco, sparkling water, and the liquor Aperol (which is controlled by the Campari Group), has led to an increase in prosecco consumption as well. I enjoy having mine with an olive and a lemon or orange slice. Additionally, Campari adds more oomph to the drink if you want a stronger libation.
Even though in Veneto we refer to Prosecco as the name of the grape, Prosecco style is bubbly manufactured mostly from the Glera variety of grapes. The historic communities in Conegliano-Valdobbiadene produce the best, and my personal favorites are those around the Consortium of San Pietro di Barbozza (also known as Cartizze and the Cartizze Millesimato being the best). In order to meet demand, extra land has been added to towns in nine Veneto provinces spanning the Veneto (Treviso, Venice, Vicenza, Padua, Belluno) and Friuli Venezia Giulia (Gorizia, Pordenone, Trieste, Udine), adding around 58,000 acres to Italy's DOC Prosecco production. The majority of these have not yet been put into action but should do so soon. The San Pietro di Barbozza Consortium estimates that the production of Prosecco might expand by a maximum of 220 million bottles on the remaining accessible area. Only three more years of demand growth at the current rate will be covered by this.
Future and current trends:
According to a market research, Prosecco future seems more promising than ever, and producers are always innovating to appeal to new customer groups, despite the current slowdown brought on by Covid. Among them, Prosecco Rose (the pink variation) has been known as Prosecco Rose since 2020 despite the fact that the pink version of the sparkling wine will now include 15% Pinot Noir. Considering that it caters to younger global consumers who are looking for style, approachability, and seductiveness, this customer category will be very intriguing to watch. Given that it appeals to customers in the hospitality, retail, and gift industries, who are well known for being accustomed to higher price points, the higher price point does not appear to be a deterrent. According to the data we looked at, sparkling Prosecco is also becoming more and more popular among wine drinkers for casual at-home situations.
How does Prosecco manage to expand? This expansion cannot last indefinitely, and Italian Prosecco producers, who are renowned for being extremely cautious in terms of making, funding, and promoting their goods, should consider unconventional methods to increase their market share. I would place a priority on health, creative finance, and environmental, social, and governmental issues (ESG).
Prosecco producers should reduce the sugar level to cater to consumers who are interested in wellness and lifespan. While I think superb prosecco may be created with only approximately 2-3 grams of sugar each bottle, the majority of proseccos contain between 20 and 25 grams of sugar per liter. This would appeal to the enormous wellness and nutrition-focused customers who are avoiding excessive alcohol but are looking for a healthier choice.
New forms of Financing: Over the past 25 years, the wine industry has been one of the least unpredictable, offering large financial rewards to those who were able to invest. However, because this was a sophisticated asset class that was primarily accessible to professionals, very few players were able to invest. With the continuing digital asset revolution, this is changing, and wine-backed Non-Fungible Tokens (NFT) are a developing method of funding. NFT is a unique digital asset that replicates a real-world asset, such as wine, art, or movies, and cannot be exchanged for another token with the same value. NFTs will essentially speed up wine finance by enabling consumers to invest in wine through reputable platforms. This will provide new trading possibilities for investors interested in the disruptive future of wine and digital assets.
Environmental, Social, and Governance (ESG): Prosecco has the chance to strengthen its ESG standing while demonstrating that the producers are investing in the future of their communities. Many producers are now subject to increased environmental scrutiny from both regulators and consumers to ensure that they are more supportive of the environment, the corporate rules, and its employees. In order to establish the Prosecco brand as a dedicated market and social partner, Prosecco may undertake better and more open environmental practices by anticipating the upcoming ESG compliance standards.