When the beer has no friend nor foe
The one pairing that had me understand and misunderstand those around me.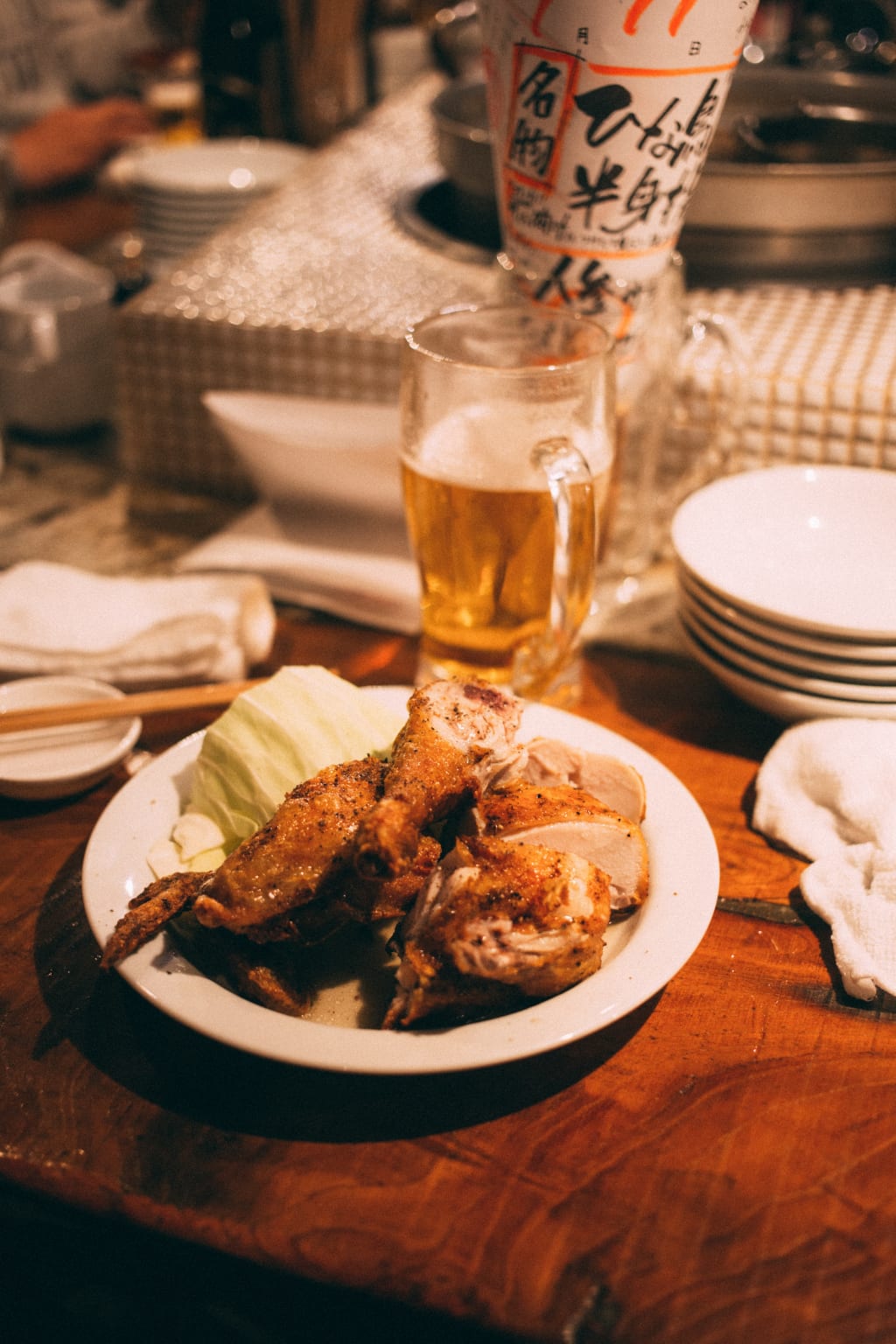 Does perfect pairing really exist? What if perfect pairing actually meant finding the opposite. I can't honestly say that I have found the perfect pairing for anything in particular but I can say that I have found comfort in what I perceive as a perfect pairing. However now as I write this article I wonder if my comfort has blinded me from finding my perfect pairing.
At the age of sixteen, I was given my first beer to try, unsurprisingly of course it was at a house party surrounded by close friends and family. At the time it tasted to me like apple cider that had been left out in the sun to rot and smelt pretty much of cat piss. The only thing that stuck to me that night about the beer was what my father said to me outside in the garden on that quite humid evening. "One day this bitter-tasting drink might become your only comfort, but don't mistake it for a friend".
Fast forward four years later at my prime age of twenty when dating became a job and partying was the only hobby I could win an award for. I reunited with the oh so famous beer. In Korea, during the early 2000s chicken and beer became a staple pairing, hence started the phenomenon of "chimaek" chi coming from the word chicken and maek coming from the word maekju meaning beer in Korean. And that was the start of my journey with the perfect pairing that has become my comfort zone. Chicken and beer restaurants started opening in all corners of Seoul, it was cheap, easy to drink, and fast to prepare. The crunch from the chicken was just a match made in heaven with that freezing cold pint of draft beer.
As college students money was tight, so get-togethers would always be around chicken and beer, it became so common that I along with my friends had our regular meeting spots, every Thursday or Friday in a place with only ten tables, two servers, and the owner a middle-aged lady who was about forty years old. She had ques from 6 pm till 2 to 3 am. We went there so often that the owner and her staff had slowly become part of our group. They had experienced with us every heartbreak, difficult situation, new stages of life, and even the beginning of new friendships and relationships that we had. This is why beer and chicken to me is a perfect pairing, not just because of how damn good it actually tastes together but also the memories I had with this pairing both bad and good. Many people opt for ice-cream or chocolate after a breakup. My go-to was chicken and beer, during my college days I had dated a guy for almost three years, and going through the breakup was not easy and so I had to keep my mind off it. Chicken and beer nights with my closest friends were always full of fun and laughter and never short of the perfect advice, of course, beer being alcohol helped me suffer through a hangover rather than drown myself in my own emotions.
Fast forward another five years, I've hit twenty-five. At this age life gets serious, thoughts constantly run your mind about the future. I had completed college but I was feeling lost. Most of my friendship group had gone to study the last year abroad, and the rest of us were busy with work and other personal baggage life dropped on us.
One night after an excruciatingly long day my mood had been quite down. You have probably heard someone say they really want a cold beer, maybe even randomly I guarantee you they've had a long day so make sure to buy them that beer, and that is exactly what my colleague did for me. He took me to a small bar serving of course chicken and beer. I cannot stress enough how good that first sip of the beer tasted, it was as if I got a load off my shoulder. We spoke all night about life and the future, and it was after 4 pints of beer that I had decided to move abroad.
Four years later here I am living in London and although I have forever a longing for chicken and beer in my home city, and the familiarity of my regular hang out spots, I have learned to appreciate life in this bustling new city, where my new enjoyment is none other than a beautiful traditional English pub sipping on a cold beer once a week after the long hours of work, and having the pleasure of also meeting new people this way.
Having recently met my friends for a reunion at our old spot, nostalgia inspired me to write about this pairing but after thinking hard about what to me is a perfect pairing, I have come to think what if the perfect pairing wasn't actually the chicken and beer but more my habit of turning to or yearning for this duo every time I face new chapters of my life.
beer
About the author
Reader insights
Be the first to share your insights about this piece.
Add your insights