Top 7 Sparkling Wine Cocktails to Spice up Your Weekend Parties
"As much you would love to have a glass of wine in your hand to get you through a hectic, monotonous work week, you can't do that!"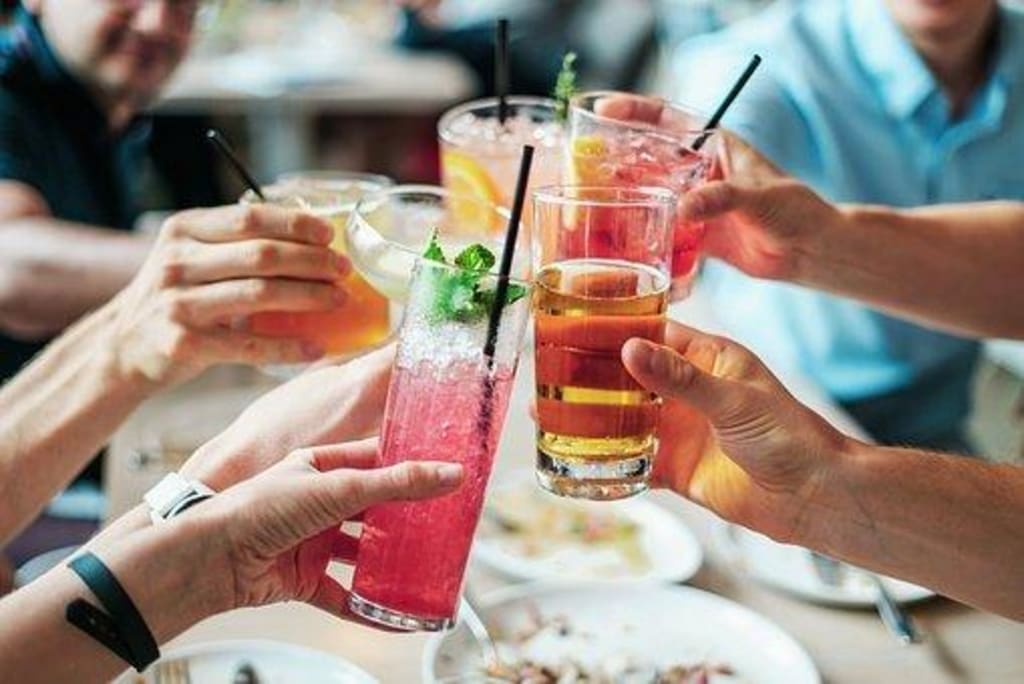 As much you would love to have a glass of wine in your hand to get you through a hectic, monotonous work week, you can't do that! So, come the weekend, don't stop yourself from enjoying your much-deserved sparkling wine, surrounded by the people you love.
Want to take your regular wine up a notch? Get a few cocktail tricks up your sleeve, and become the perfect host of those weekend parties.
While choosing the sparkling wine for your cocktail, don't settle for a cheap variety, thinking that the additives will overpower its taste. An inferior kind of alcohol will not only make your cocktail taste weird, but it will also lead to a bad hangover the next day. A good quality liquor like Don Julio works best in cocktails.
Here are a few sparkling wine cocktails that will spice up your weekend parties.
1. Arnaud's French 75
Dating back to the 1800s, this historic cocktail concoction is a people's pleaser.
To make: all you need is one part cognac, lemon juice as per taste, and a bottle of good quality champagne to top it all up. Serve the cocktail in a sleek champagne glass, and this is all that people will talk about at your weekend party!
2. Fizzy Lifting Drink
Inspired by Willy Wonka, from the Charlie and the Chocolate Factory, this cocktail is a refreshing, fruity drink, mixed with a dash of spicy ginger, to hit you all the right notes.
To make: Mix one part crème de cassis, with one part ginger liquor with 8 parts of brut champagne. For some extra zing, garnish the drink with a peel of a lemon, and serve it in a chilled champagne flute.
3. Champagne punch
If you're looking for a cocktail recipe that lets you use ingredients out of your pantry, or those ingredients that you will find in every kitchen, this is the perfect recipe for you. A combination of aromatic herbs and freshness, this is one of the most refreshing cocktails that everyone will savor.
To make: Add lemon juice, sage leaves and ginger zest in a champagne glass, and fill it with ice-cold sparkling wine. Serve with a couple of lemon wedges.
4. Black Velvet
Always a party favorite, Black Velvet is a perfect blend of all things good, all the way from Ireland. It is customizable as per taste and is a novelty drink, a favorite of the Irish.
To make: Mix roughly two parts of the sparkling wine, to one part of Guinness, and serve chilled. The creamy Guinness, when mixed with sparkling champagne, emerges out to be fruity, imparting a great flavor to the cocktail.
5. Cran Royale
This cocktail recipe is thanksgiving in a glass!
To make: Add some homemade cranberry simple syrup to a glass of chilled, sparkling wine, and garnish with basil leaves and a lemon wedge. This will become an instant party hit.
6. Champagne Cocktail
This cocktail recipe is over 150 years old and is a classic. It is a perfect blend of sweet, bitter, and sour, and is a people pleaser, making it a great cocktail recipe for weekend parties.
To make: Soak a sugar cube in 3 dashes of Angostura bitters, in a small dish. Fill a champagne glass with ice, and add the sugar cube in the glass. Next, fill the glass with 5 ounces of champagne, and garnish with a lemon twist.
7. Michelle's Drink
Created by a part-time bartender, and manager Michelle Magidow, this drink is made out of Moscato d'Asti, an Italian wine.
To make: Fill ice in a cocktail shaker. To it, add 3 ounces of Moscato d'Asti, 1 ounce of Campari, and 1 ounce of grapefruit juice. Mix it well, and pour it into a chilled Martini glass. For garnish, put an orange twist in the glass, and serve chilled.
These cocktail recipes are super easy and simple and will leave your guests impressed for sure. Serve these amazing cocktails at your next house party, and spice them up. Your friends and guests will talk about these delicious cocktails forever!