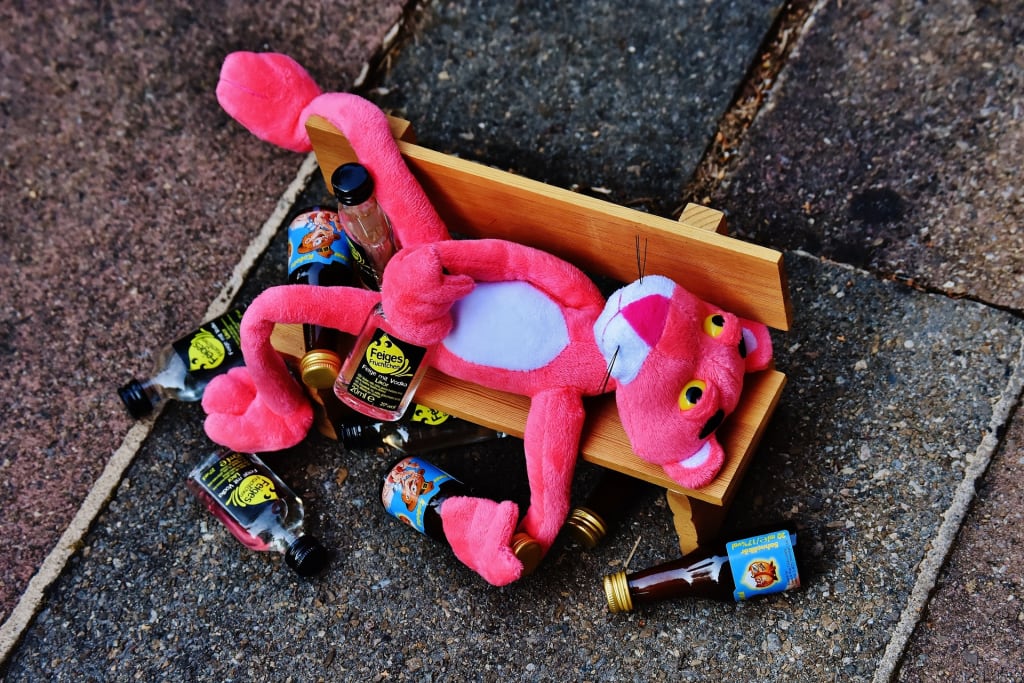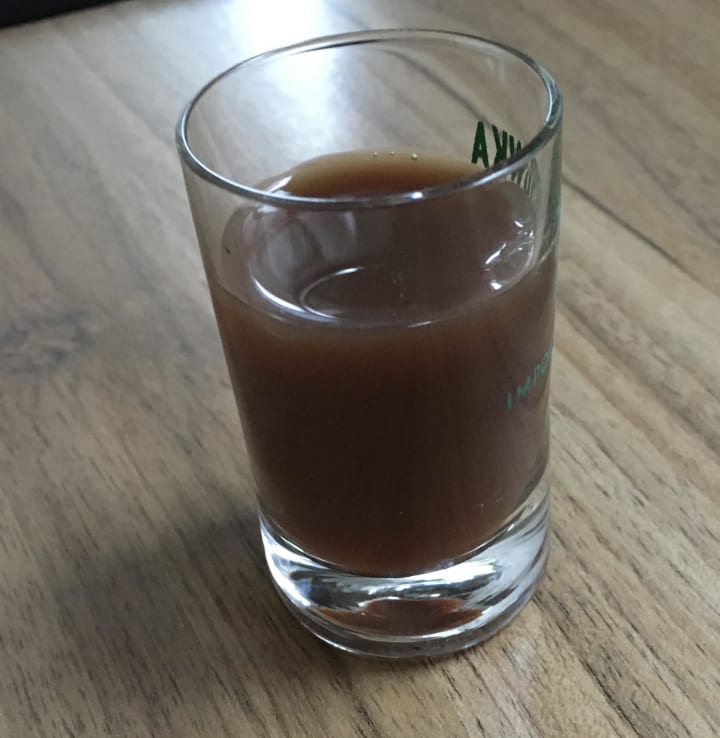 I confess, I enjoy a tipple every now and then. Okay, more like every now. I've never been an excessive drinker, but I like a glass of wine most evenings, and admittedly, this might be taking its toll on my liver.
With that in mind, I decided to try out Three Spirit, who produce a range of no-alcohol drinks, designed to offer a buzz that's the perfect alternative to booze.
Please note - I am in no way affiliated with this company, and received no payment to do this review! It's entirely my own thoughts, without compensation or any other form of persuasion.
Smart packaging!
I ordered the gift pack of all three of Three Spirit's drinks; the Livener, the Social Elixir, and the Nightcap. The box and the bottles all had a really luxe feel, which was great, as I didn't want to feel like I'd paid out for a package of high-end kid's party drinks.
The bottles have a kind of 'potion' look to them, which is an exciting design feature. This is carried through to the rest of their branding; including the little booklet that comes with the package, with some info on each drink, plus some ideas for cocktails.
Three Spirit Livener
I started (as advised) with the Livener - touted as the 'pre-party' drink. This one is designed to give you some pep, with uplifting ingredients like guayusa, ginseng and ginger. It's just over 40 calories a serve, and contains quite a high dose of caffeine, so don't drink it before bedtime!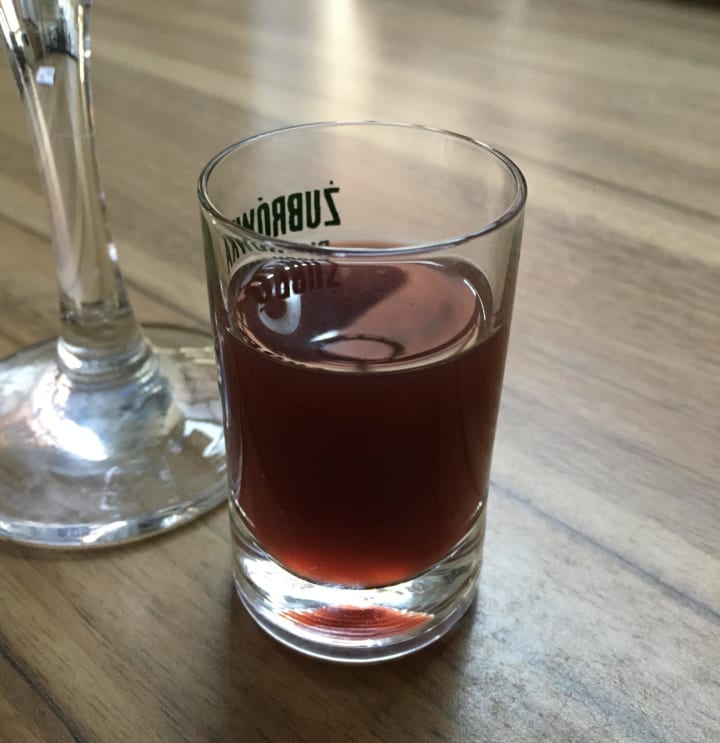 Here's what it looked like on the initial pour - a strange, reddish-brown sludgy colour! I'll admit, it didn't seem that appetising. The smell was also quite strange; herbal, sharp and somewhat acrid. Still, nothing ventured, nothing gained!
The taste?
I added Fever Tree Aromatic tonic water to this, and it immediately transformed the drink into something more appealing.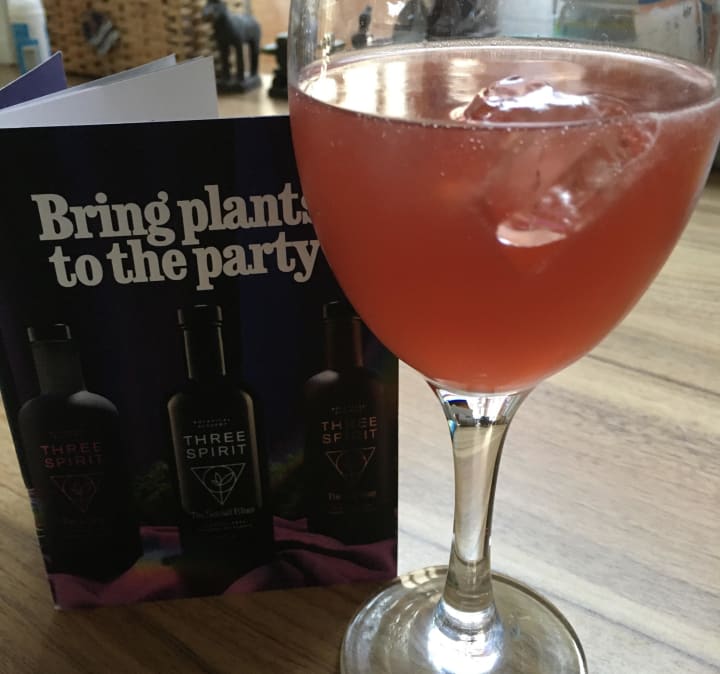 Now, the fruity smell was coming through more. I sipped it, and was pleasantly surprised. It tasted like watermelon and ginger, with a nice spicy punch to it. While drinking it, I felt like I was enjoying an 'adult' drink, rather than necking something like lemonade.
The effect?
To be honest, I didn't notice much effect after drinking this. A touch of energetic buzz, perhaps - but I think people who are used to drinking caffeine might need to have one or two more to feel the full effect. Still - overall, a favourable start in this no-alcohol adventure, as I really appreciated the flavour of this one.
Three Spirit review - Livener - A solid 8 out of 10.
Three Spirit Social Elixir
So this one's marketed as the 'during the party' drink; the one that makes you mellow and talkative. It features some pretty tasty ingredients, like cacao, molasses and coconut vinegar, and is only 26 calories a serve.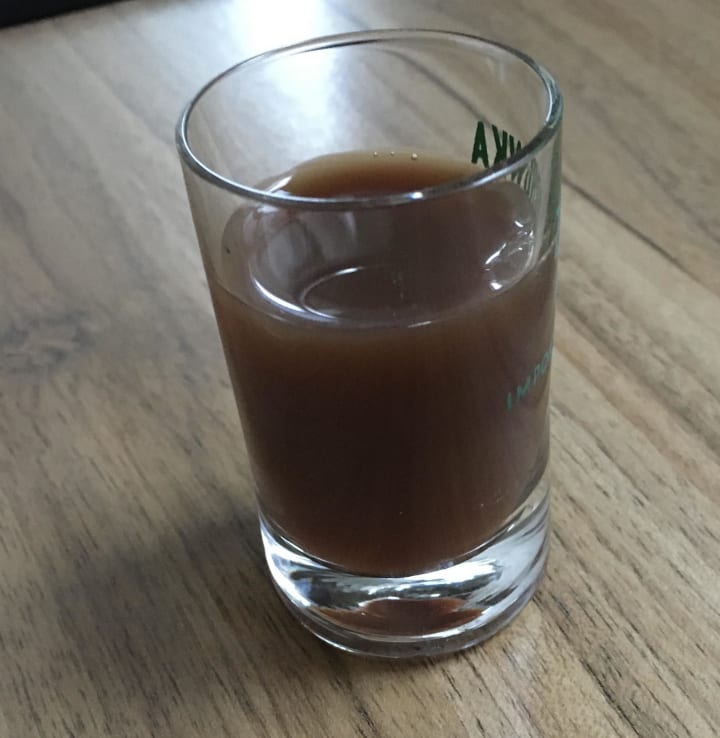 Okay, so this one looked seriously unpleasant - it reminded me a bit of muddy puddle-water! However, the smell was far nicer. It was smoky and rich, with notes of burnt sugar and a hint of coconut.
The taste?
I added lemonade to this one, and to be honest, I don't think it was the right mixer - so that screw-up's on me, not Three Spirit.
Whoops - this made it look MORE like puddle-water! Despite the tang of lemon (which didn't combine well at all), this was a very quaffable drink. It was very deep and complex, and those molasses really came out in the taste too. Next time, I'll be using another mixer, as I suspect this might be my favourite one of the trio.
The effect?
Definitely noticed an effect this time. I felt mellow and slightly lightheaded - just like I'd had a real drink! It was a strange sensation, not like an alcohol-induced effect, but something not far off. I'm not sure I personally felt social, but I definitely felt more relaxed.
Three Spirit Review - Social Elixir - Despite my mess-up with the mixer, I'd give this one a 9/10. The aroma and taste were excellent.
Three Spirit Nightcap
This one seemed to get the most rave reviews online, so I was excited to give it a try. Its ingredients include valerian root, maple syrup, two types of pepper and turmeric; and it's 30 calories a serve. I had it neat, as advised in the little booklet.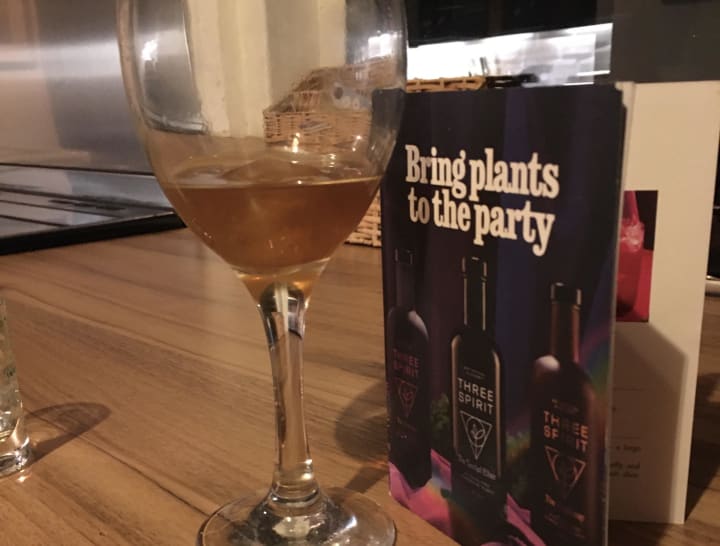 The taste?
The first thing I noticed was the punch of pepper, which leaves a tingle on the tongue. It was smoothed with the sweetness of syrup, but it wasn't thick and gloopy. In terms of consistency, it reminded me a bit of whisky. It felt like a real treat, and was warming and comforting.
The effect?
This one hit me quite powerfully. I felt very drowsy about twenty minutes after drinking it, so I'd recommend not necking it at the start of the evening!
A word of warning th0ugh (and I've had this problem with valerian in the past) - I was sleepy, then went to bed and struggled to sleep. I'm not sure if this is just me though; other people's reviews seem to suggest it might be, as they report sleeping like babies! I'll have to test it out again sometime to give it a fair trial. However, that aside, it was tasty and felt like a mature, after-hours drink.
Three Spirit review - Nightcap - 8 out of 10. Great flavour, luxurious feel, but had a bit of a strange effect on me.
Overall thoughts?
Previously, I'd had a go with Sipsmith's Alcohol-free gin, which was delicious, but didn't feel 'boozy'. There were certainly no after-effects, though for the record, it makes for a pleasant early evening tipple.
I was glad I tried Three Spirit's drinks. Prior to buying them, I was quite sceptical, and couldn't imagine how they'd possibly replace alcohol for a good evening with friends. However, now I've tested them out, I can see how they'd be effective. In future, I think I'd be quite happy to have some no-alcohol nights drinking these instead of wine!
About the Creator
Hello! I'm an experienced copywriter, published author (The Case of the Green-Dressed Ghost) and all-round film buff and music obsessive. If it's weird, you can guarantee I'll like it. Website: www.lucy-banks.co.uk
Reader insights
Be the first to share your insights about this piece.
Add your insights