The Loire Valley: Refining the Art of Wine
You'll also discover several charming country mansions along the banks and trails around Saint Denis à Blois with their distinctive French-style charm and lifestyle.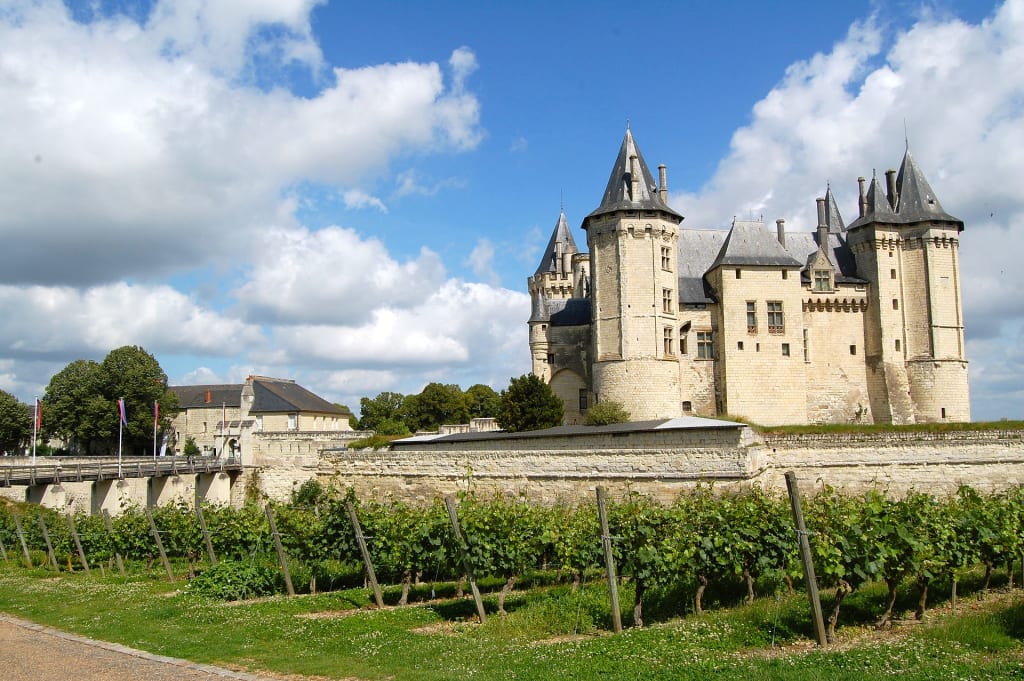 The Loire Valley represents some of the most distinguished chateaux in all of France. Among these celebrated estates, you'll find a wealthy generation of vintners whose low-intervention wines are among the finest natural wines in the world. Subtle flavors that range from sweet to complex to intense or even outright acidic can provide exquisite moments for wine lovers.
On my last trip to France's Loire Valley, March 2019 just before the outbreak of Covid-19, I did something I always wanted to do; visiting a chateau. This might sound foolish coming from a writer who has traveled the world over. However, for those that have already seen or experienced it (and had an opportunity) then this is probably one you will remember forever. These elegant 'chateaus' are like castles in the sky and can be stunningly beautiful as well: lovely interiors, magnificent gardens, fabulous architecture...you name It!
But what makes them all different is their layout - large domes with narrow pathways leading up into huge wooden halls filled throughout with lush greenery. In these hallways guests get free entrance at night when nothing else seems to attract attention except some people sitting around lounging by fireside chatting away while others take turns cleaning the furniture.
This time around, I found myself standing in the soaring tower of the Chateau de Chambord. King Francis I built it in the 16th century to serve as a hunting lodge, taking approximately 28 years to build. I must say, this lodge is huge; 440 rooms, 282 fireplaces, and sitting on some 13,000 acres of land. However, King Francis I stayed less than seven weeks there before he died.
Of course, a lot has changed since the 1500s. A surprising amount of that change, in particular the wineries and chateaux, have taken place just recently. The first half-century was marked by increased access to wine while many more were able to take it home rather than having it shipped away from country estates or corked bottles across the Atlantic.
The quality of domestic culture gradually improved as local skills rose with little demand for imported products like spices, furs, etc.. From 1300 through 1750, all levels enjoyed greater freedoms over their own lands but this did not mean they could enjoy every single aspect...there remained few if any direct links between production and consumption.
Today, the Loire has become the heart of France's natural-wine industry. The region is immense, with some 87 wineries lined along the river, from Muscadet to Sancerre some 240 miles east, and points further away.
Spread throughout the region, you can find producers who are producing what we often call minimal-intervention wines. Compared to conventional methods, their growing and vinification methods avoid chemical fertilizers, pesticides, and artificial yeasts, designed to harness the fruit's natural elements and the wine's terroir to reflect their place and purity.
I was also surprised to learn that very little, and sometimes, no sulfur is used in the preservative. The outcome can be quite captivating and sometimes unconventional. However, I must say, the best wines are absolutely magnificent, full of a robust flavor and intensity that's missing from the average mass-produced bottle.
I also found out that every Loire Valley winemaker owns at least one dog which I discovered when greeted by a large dog when visiting the estate of the Chateau de Villeneuve. After a few seconds, the dog gave up and laid down once the owner came out to greet me.
I met a local winemaker by the name of Claude Arnaud who told me one reason the Loire Valley became the focus of this fruition is due to the simple fact that it's much easier and less expensive to purchase a vineyard here than elsewhere in France. Another reason, as he explained, is because "the superior acidity we have in our wines is another contributing factor".
Every bottle of these superb wines has a story to tell. Until my return to the Loire, I'll just envision myself glancing out over the rooftops of Bué, enjoying a glass of Ed Edmundo Cabernet Sauvignon while sitting on my balcony overlooking the ocean.